The faces you see here are those of Gena Rowlands and John Cassavetes, husband and wife team lauded for their performances on the European-made Faces.
John Cassavetes got mixed reviews from the critics for his film Husbands, but he got raves from wife Gena Rowlands.
John Cassavetes and lovely wife Gina (sic) Rowlands are making a movie in Europe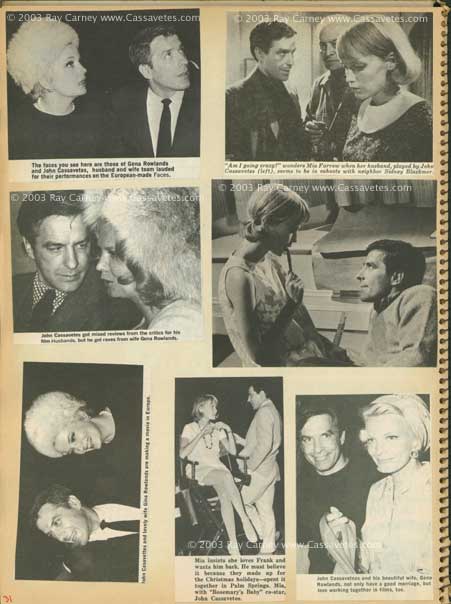 "Am I going crazy?" wonders Mia Farrow when her husband, played by John Cassavetes (left), seems to be in cahoots with neighbor Sidney Blackmer.
John Cassaveteas (sic) and his beautiful wife, Gena Rowlands, not only have a good marriage, but love working together in films, too.