Cassavetes and actress-wife Gena Rowlands view film segment with closeups of her performance in "Faces."
Gena Rowlands and husband John Cassavetes (soon to appear in "Rosemary's Baby") enjoyed Golden Globe Awards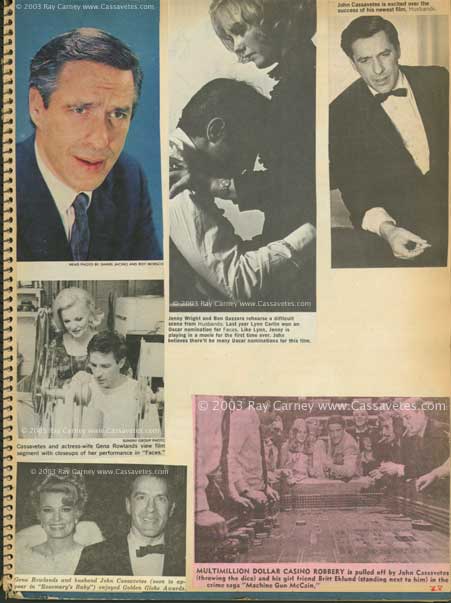 John Cassavetes is excited over the success of his newest film, Husbands.
Jenny Wright and Ben Gazzara rehearse a difficult scene from Hubands. Last year Lynn Carlin won an Oscar nomination for Faces. Like Lynn, Jenny is playing in a movie for the first time ever. John believes there'll be many Oscar nominations for this film.
MULTIMILLION DOLLAR CASINO ROBBERY is pulled off by John Cassavetes (throwing the dice) and his girl friend Britt Eklund (standing next to him) in the crime saga "Machine Gun McCain"