There's an exciting new look and sound on your wide screen . . . Fabulous John Cassavetes and his enchanting mate have transferred their talents from from Broadway and TV to California . . .
John and Gena relax in the quiet backyard of their Brentwood home. Don't miss John in MGM's "Saddle the Wind." He has seven movies and 90 TV plays to his credit!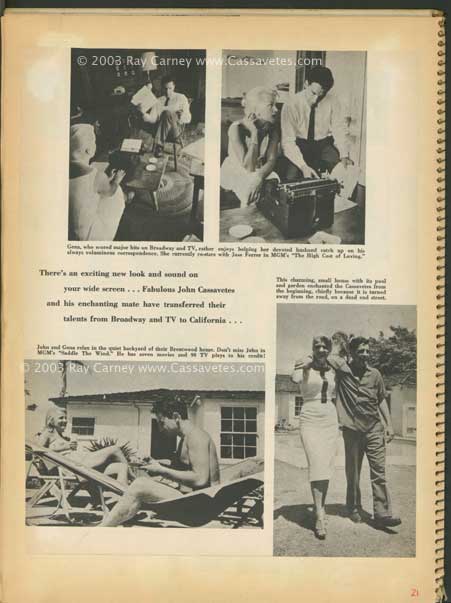 Gena, who scored major hits on Broadway and TV, rather enjoys helping her devoted husband catch up on his always voluminous correspondence. She currently co-stars with Jose Ferrer in MGM's "The High Cost of Loving"
This charming, small house with its pool and garden enchanted the Cassavetes from the beginning, chiefly because it is turned away from the road, on a dead end street.