Gena hurries from the theatre to kiss her husband of three years. On first date, John was morose; she stifled yawns.
The sentimental pair stroll to Santa Lucia's for dinner. The small Italian restaurant was scene of their courting.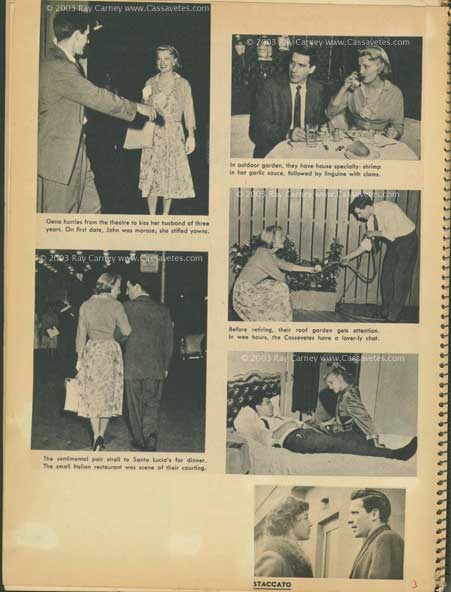 In outdoor garden, they have house specialty: shrimp in hot garlic sauce, followed by linguine with clams.
Before retiring, their roof garden gets attention. In wee hours, the Cassevetes (sic) have a lover-ly chat.