Helen Virginia Meyer, owner of a collection of Presidents' wives' inaugural gowns,
CO-STARS John Cassavetes and M'chi Kobi in "The Kurishiki Incident"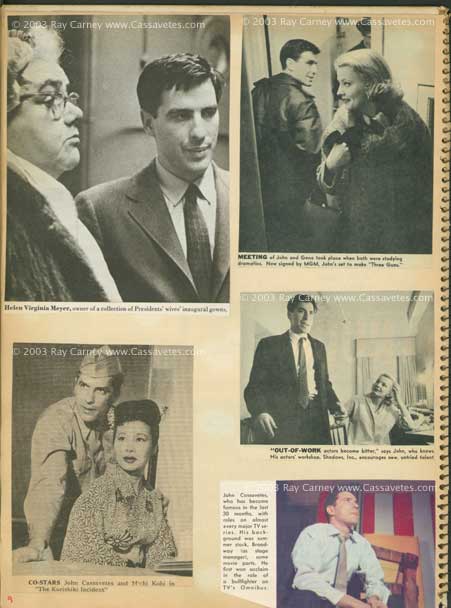 MEETING of John and Gena took place when both were studying dramatics. Now signed by MGM, John's set to make "Three Guns."
"OUT-OF-WORK actors become bitter," says John, who knows. His actors' workshop, Shadows, Inc., encourages new, untried talent.
John Cassavetes, who has become famous in the last 30 months, with roles on almost every major TV series. His background was summer stock, Broadway (as stage manager), some movie parts. He first won acclaim in the role of a bullfighter on TV's Omnibus.