On nightly vigil John reads the evening paper, wishes Gena would hurry.
JOHN CASSAVETES, who's made big hits in tough-guy roles, is a mild-mannered 26-year-old, a little on the inhibited side. Of Greek descent, John took up acting to aid his writing career, did such a memorable job in Crime in the Streets on a TV playhouse that he got the gangster role in Columbia's The Night Holds Terror. A native New Yorker, he's married to actress Gena Rowlands, says she's taught him how to get along with people.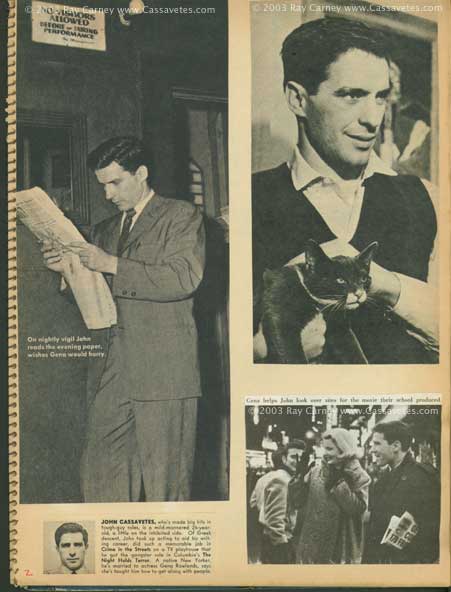 Gena helps John look over sites for the movie their school produced.