On Sundays, Gena and John stay home. Their house rule is not to be "tight-lipped" about disagreements. "A good fight should last about 3 1/2 minutes," she says.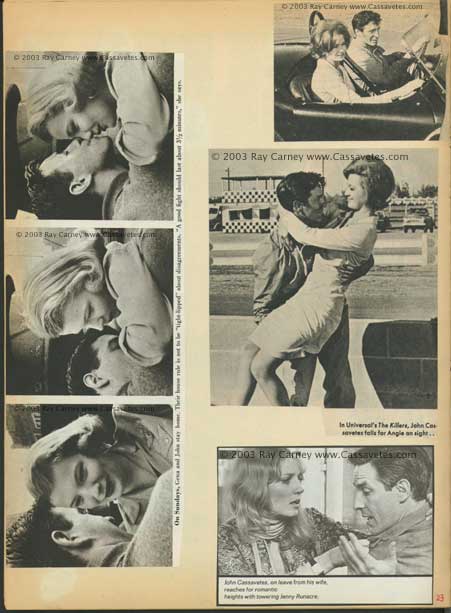 In Universal's The Killers, John Cassavetes falls for Angie on sight . . .
John Cassavetes, on leave from his wife, reaches for romantic heights with towering Jenny Runacre.