Before his first series (with Ruta Lee, Eduardo Ciannelli and Chick Chandler), John scored in over 100 live-TV dramas
New York-set NBC thriller keeps John at home. A local boy, he's wed to actress Gena Rowlands.
John Cassavetes was up for an award but lost out to George Kennedy. He and wife Gena Rowlands had fun anyway.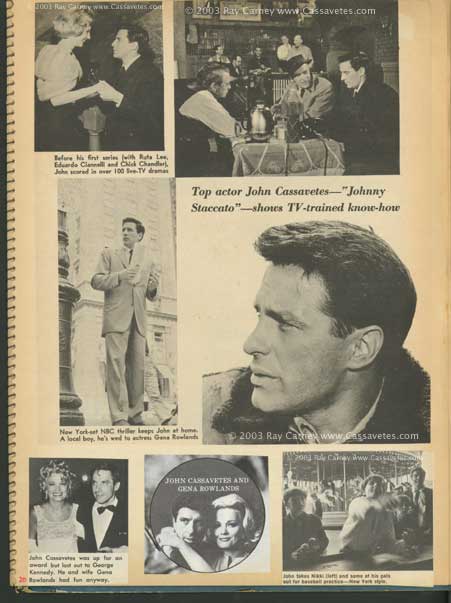 Top actor John Cassavetes— "Johnny Staccato"— shows TV-trained know-how
John takes Nikki (left) and some of his pals out for baseball practice— New York style.