Gena and John were married in 1958, four months after they had met. Now they are the parents of two children.
John Cassavetes, actor/director/producer, has written a play for his lovely wife, Gena Rowlands—but she says Broadway must wait till her family is all grown up.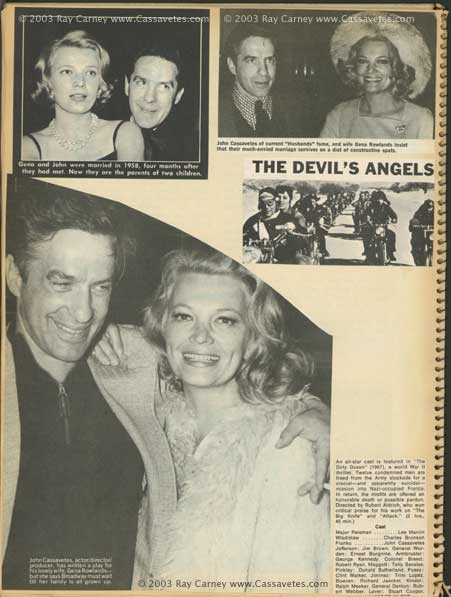 John Cassavetes of current "Husbands" fame, and wife Gena Rowlands insist that their much-envied marriage survives on a diet of constructive spats.
THE DEVIL'S ANGELS
An all-star cast is featured in "The Dirty Dozen" (1967), a world War II thriller. Twelve condemned men are freed from the Army stockade for a crucial—and apparently suicidal—mission into Nazi-occupied France. In return, the misfits are offered an honorable death or possible pardon. Directed by Robert Aldrich, who won critical praise for his work on "The Big Knife" and "Attack." (2 hrs., 45 min.)