Jason Yust — Music Theory, Music Analysis, Mathematics and Music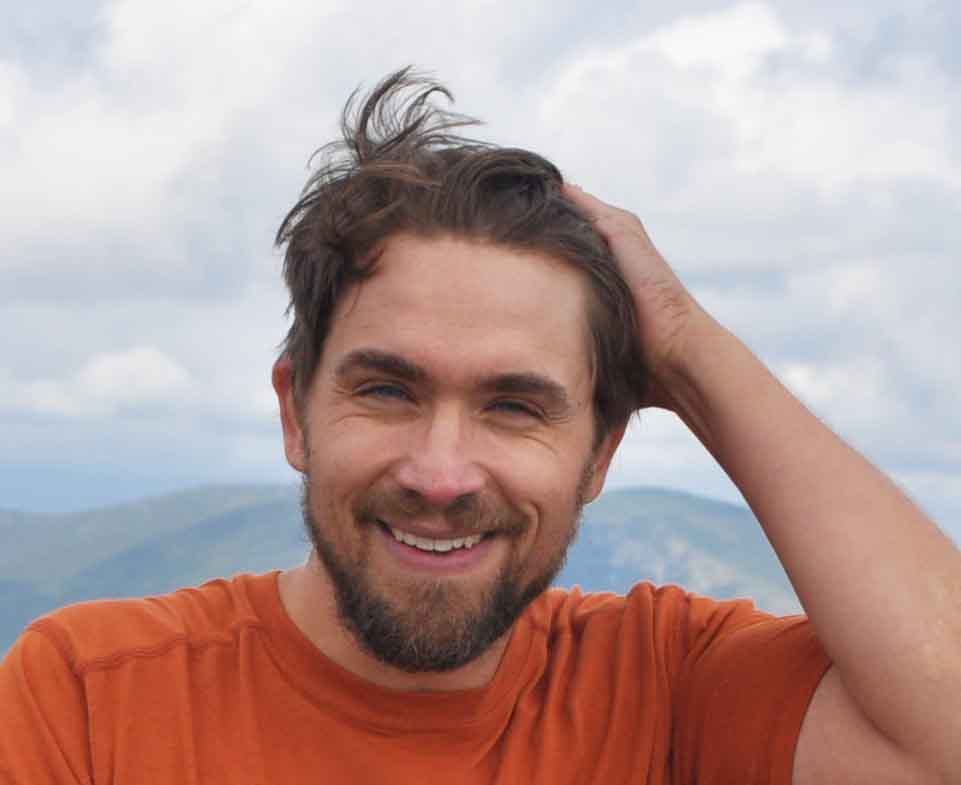 I'm a music theorist and Associate Professor of Music Theory at the Boston University School of Music. My research applies mathematics to topics in music theory, music analysis, and music cognition, and I'm interested in how theorists, composers, and listeners conceptualize tonal and rhythmic spaces and structures.
What I'm working on right now
Computational analysis of tonal harmony ca. 1600-1900 using windowing and DFT on pitch-class vectors
Relating the Fourier spectra and phase spaces to voice-leading spaces through a factorizing method
David Lewin's interval function as a tool for analyzing non-bijective voice leading
Pitch-class vectors as a representation of jazz harmony
Rhythmic qualities in ragtime music
Irregular rhythmic patterns in Ligeti's late music and periodicity based descriptions of them (using rhythmic qualities)
Linear dependencies between Fourier coefficients that result from filtering functions
Publications
Books
Winner of the Society for Music Theory's 2019 Wallace Berry Award:

. . . a book that is astonishing in both its ambition and its achievement. It offers a theory of tonal music that treats harmony, rhythm, and form as separate dimensions that might either reinforce or contradict each other, providing an appealing notation system that permits direct comparison of these dimensions. It profoundly rethinks aspects of tonal theory that we had thought pretty well settled. The theoretical framework is powerful and the analyses—of both familiar and unfamiliar tonal works—are deeply revealing. (Society for Music Theory Publication Awards Committee, 2019)
Journal Articles
Articles In Review
An article describing Steve Reich's use of irregular metric cycles with rhythmic spectra and concepts of periodicity.
2021
2019–20
2016–2017
2015
2013
Book Chapters
Geometrical Generalizations of the Tonnetz and their Relation to Fourier Phase Spaces (preprint), Mathematical Music Theory: Algebraic, Geometric, Combinatorial, Topological, and Applied Approaches, edited by M. Monteil, R.W. Peck (World Scientific, 2019)
Restoring the Structural Status of Keys through DFT Phase Space (preprint), The Musical-Mathematical Mind: Patterns and Transformations, edited by G. Payeron, S. Pina-Romero, O.A. Agustín-Aquino, E. Lluis-Puebla (Springer, 2017)
Methods of Large-Scale Rhythmic and Tonal Organization as Stylistic Features of Haydn's Keyboard Sonatas, Haydn and his Contemporaries, edited by S. Murray (Steglein, 2011)
Conference Proceedings Articles
Fourier Methods for Computational Analysis of Enharmonicism and Other Harmonic Properties, Journées d'Informatique Musicale 2020 (Forthcoming)
Fourier Phase and Pitch-Class Sum (with Dmitri Tymockzo) (preprint), Mathematics and Computation in Music, Seventh International Conference, edited by O. Agustín-Aquino, F. Gomez-Martin, M. Monteil (Springer, 2019)
Decontextualizing Contextual Inversion (preprint), Mathematics and Computation in Music, Seventh International Conference, edited by O. Agustín-Aquino, F. Gomez-Martin, M. Monteil (Springer, 2019)
Probing Questions about Keys: Tonal Distributions through the DFT (preprint), Mathematics and Computation in Music, Sixth International Conference, edited by O. Agustín-Aquino, E. Lluis-Puebla, M. Monteil (Springer, 2017)
Applications of the DFT to the Theory of Twentieth-Century Harmony (preprint), Mathematics and Computation in Music, Fifth International Conference, edited by T. Collins, D. Meredith, A. Volk (Springer, 2015)
Testing Schenkerian Theory: An Experiment in the Percpetion of Key Distances (preprint), Proceedings of the 2012 International Conference for Music Perception and Cognition
Diatonic Categorization in the Perception of Melodies (preprint), Proceedings of the 2010 International Conference for Music Perception and Cognition
The Geometry of Melodic, Harmonic, and Metrical Hierarchy (preprint), Mathematics and Computation in Music: Second International Conference (Springer, 2009)
The Step-Class Automorphism Group in Tonal Analysis (preprint). Mathematics and Computation in Music: First International Conference, edited by T. Klouche and T. Noll (Springer, 2007)
Other Writings
Presentations
Forthcoming
Materials of Tonality: Harmonic Spectra and Phase Spaces for Classical Music, Blues, and Jazz. Northwestern University Music Theory and Cognition Colloquium, Nov. 17, 2020 (powerpoint)
Harmonic Qualities as Key to Scriabin's Late Harmonic Practice (with Thomas Noll), Euromac 2020, Moscow (September 2021)
2020
2019
2017
Generalized Trichordal and Tetrachordal Tonnetze: Geometry and Analytical Applications, Society for Music Theory (powerpoint), Arlington, VA
Probing Questions about Keys: Pitch-Class Distributions through the DFT (powerpoint), International Conference for Mathematics and Computation in Music, Mexico City
Generalized Trichordal and Tetrachordal Tonnetze: Geometry and Analytical Applications, New England Conference of Music Theorists, Amherst, Mass.
Michael Haydn, Mozart, and the Invention of the Sonata-Rondo (pdf), Music Theory Society of New York State, Geneva, NY
Harmony from Tonal to Atonal through Fourier Phase Space, University of Massachusetts, Amherst Research in Music Lecture Series
Geometrical Realizations of Two- and Three-Dimensional Generalized Tonnetze (pdf), American Mathematical Society Special Session on Mathematical Music Theory, Joint Mathematics Meetings, Atlanta
2016
Hypermeter, Form, and Closure in Haydn's and Beethoven's Codas (pdf), Sixth International New Beethoven Research Conference
A Three-Dimensional Model of Tonality (pdf), American Mathematical Society Special Session on Mathematical Music Theory, Athens, GA
2015
The Fourier Transform and a Theory of Harmony for the Twentieth Century (pdf), Society of Music Theory, St. Louis, MO
Mathematical Approaches to Scale Degrees and Harmonic Functions in Analytical Dialogue (with Thomas Noll and Karst de Jong) (pdf), Society for Music Theory, St. Louis, MO
Analysis of Analysis: Importance of Different Musical Parameters for Schenkerian Analysis (with Phillip B. Kirlin), 8th International Workshop for Music and Machine Learning, Vancouver, BC
Applications of DFT to the Theory of Twentieth-Century Harmony, International Conference for Mathematics and Computation in Music, London
Analysis of Twentieth-Century Music Using the Fourier Transform, Music Theory Society of New York State, Binghamton, NY
A Spatial Perspective on Long-Range Voice Leading and Beethoven's Heiliger Dankgesang (pdf), University of Connecticut Music Theory / Music History Colloquium
2014
Restoring the Structural Status of Keys through DFT Phase Space (powerpoint), International Congress on Music and Mathematics, Puerta Vallarta, Mexico
2013
Chromaticism in Schubert and a New Derivation of the Tonnetz (pdf), Society for Music Theory, Charlotte, NC
Schubert's Harmonic Language and the Tonnetz as a Continuous Geometry, Music Theory Society of the Mid-Atlantic, Philadelphia
2012
Expressive Text Setting in Partch's Early Vocal Music, and the Harmonic and Voice-Leading Resources of Extended Just Intonation (powerpoint), The Harry Partch Legacy Symposium, Boston, Mass.
Testing Schenkerian Theory: An Experiment on the Perception of Key Distances, International Conference for Music Perception and Cognition, Thessaloniki, Greece
Voice-Leading Geometry, Maximal Evenness, and Acoustic-Scale Harmony in Ravel's Ondine, John Clough Memorial Conference, New Haven, Conn.
C.P.E. Bach's Symphonies and the Composer-Specific Study of Form (powerpoint), Music Theory Society of New York State, New York
2011
Storm and Stress, Form and Process: Compositional Strategies in Haydn's and C.P.E. Bach's Symphonies of the Early 1770s, Music Theory Society of the Mid-Atlantic, Washington, D.C.
Storm and Stress, Form and Process: Compositional Strategies in Haydn's and C.P.E. Bach's Symphonies of the Early 1770s, Music Theory Southeast and the South Central Society for Music Theory, Tallahasee, FL
Mathematics of Contrapuntal Hierarchy in Music, American Mathematical Society Special Session on Mathematical Techniques in Music Analysis, Joint Mathematics Meetings, New Orleans
2010
Upright Petrouchka, Proper Scales, and Sideways Neapolitans (with Rachel Hall and Dmitri Tymoczko) (powerpoint), Society for Music Theory and the American Musicology Society Joint Conference, Indianapolis
Diatonic Categorization in the Perception of Melodies, International Conference for Music Perception and Cognition, Seattle
Scalar Transposition, Fractional Pitch-Classes, and Harmonic Sequences, New England Conference of Music Theorists, Storrs, Conn.
Problems of Contrapuntal Representation in Schenkerian Theory, Music Theory Society of New York State, New York
Scalar Transposition, Fractional Pitch-Classes, and Harmonic Sequences, Music Theory Society of the Mid-Atlantic, College Park, PA
2009
The Geometry of Melodic, Harmonic, and Metrical Hierarchy, International Conference for Mathematics and Computation in Music and John Clough Memorial Conference, New Haven, CT
Counterpoint and Sequence in Schenkerian Theory, Canadian University Music Society Annual Meeting, Ottawa
2008
Methods of Large-Scale Rhythmic and Tonal Organization as Stylistic Features of Haydn's Keyboard Sonatas, Joint Conference for the Society for Eighteenth-Century Music and the Haydn Society of North America, Claremont, Calif.
Large-Scale Rhythmic Organization in the Music of Haydn, Seventeenth Annual Meeting of the West-Coast Conference of Music Theory and Analysis, Seattle
2007
The Step-Class Automorphism Group in Tonal Analysis, International Conference for the Society for MAthematics and Computation in Music, Berlin