Introduction and Page 1 / 2 / 3 / 4 / 5 / 6 / 7 / 8 / 9 / 10 / 11 / 12 / 13 / 14 / 15 / 16 / 17 / 18 / 19 / 20 / 21 / 22 / 23 / 24 / 25 / 26 / 27 / 28 / 29 / 30 / 31 / 32 / 33 / 34 / 35 / 36 / 37 / 38 / 39 / 40 / 41 / 42 / 43 / 44 / 45 / 46 / 47 / 48 / 49 / 50 / 51 / 52 / 53 / 54 / 55 / 56 / 57 / 58 / 59 / 60 / 61 / 62 / 63 / 64 / 65 / 66 / 67 / 68 / 69 / 70 / 71 / 72 / 73 / 74 / 75 / 76 / 77 / 78 / 79 / 80 / 81 / 82 / 83 / 84 / 85 / 86 / 87 / 88 / 89 / 90 / 91 / 92 / 93 / 94 / 95 / 96 / 97 / 98 / 99 / 100 / 101 / 102 / 103 / 104 / 105 / 106 / 107 / 108 / 109 / 110 / 111 / 112 / 113 / 114 / 115 / 116 / 117 / 118 / 119 / 120 / 121 / 122
Ray Carney's Mailbag -- This section of the site contains letters written to Prof. Carney by students and artists, announcements of news, events, and screenings, and miscellaneous observations about life and art by Ray Carney. Letters and notices submitted by readers are in black. Prof. Carney's responses, observations, and recommendations are in blue. Note that Prof. Carney receives many more letters and announcements than he can possibly include on the site. The material on these pages has been selected as being that which will be the most interesting, inspiring, useful, or informative to site readers. Click on the first page (via the links at the top or bottom of the page) to read an explanation of this material, why it is being posted, and how this relatively small selection was made from among the tens of thousands of messages Prof. Carney has received.
Click here for best printing of text
Hey Ray,
I'm just writing to vent some of my frustration with my classes here at school, hope I'm not bothering you. I just spent an hour in Film Theory discussion class (where we get together in small groups led by a T.A. and discuss the screenings). We spent fifteen minutes of that hour talking about the war ideology in Casablanca. The remaining 45 minutes were spent talking about the recent Acadamy Awards show. Is this the best education I can get for my money? You know, I PAID for this class.
All my other classes are similar. Some of them show great films (like Tokyo Story in my Film History class), but the focus is always on these ridiculous ideologies and symbols that the filmmaker may or may not have intended. For example, the majority of comments from the class on Tokyo Story attacked the death of the mother as just a manipulation of emotion and something that was scripted just to get a tear out of the audience. And the professor did nothing to argue against this! I took an Italian Cinema class in the hopes of seeing some great artists like de Sica, Antonioni, Rosselini, etc. And we're getting them, but not in the way I'd like. Everything is focusing on neorealism in post-war Italy, anti-fascist statements, etc. Politics are great and all if you're in a poli-sci class, but this is a liberal arts film class. I thought that's what we were supposed to be discussing. I want to talk about shifts in tone, and the various filmmaker's styles, and how they treat their characters, and what kind of truths arise from their work. Not politics. I don't even vote.
When I made a comment in class about how Minnie and Moskowitz explores the idea of love and relationships a lot more truthfully than anything in classical Hollywood, the professor said, "That's a good point, but I haven't seen that film, so I can't comment on that."
Sometimes I think that intellectuals only see artistic films solely for the act of going to see an artistic film and for their friends' and colleagues' approval. They're like the people who balance their checkbooks in church; just going through the motions for the benefits of having done so, but not really interested in the betterment of their souls.
And I think they're going to raise tuition next semester.
Later,
Darren
---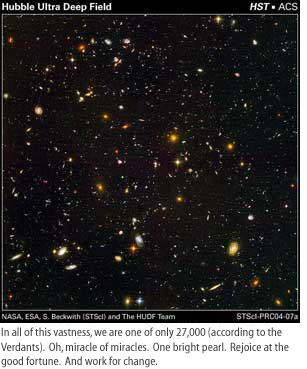 i feel a bit awkward and out of my element, you being the expert and me being a distant admirer (but then with his films how can you really be a distant admirer..)i am a 20 year old living in rural ohio where there is literally one video store and i am the assistant manager there. i found out about cassavetes literally reading through a video guide and stumbling across an entry to woman under the influence. with great difficulty i found a copy and cannot put into words what happened to me next. it was as if i had lost any ability to feel before and i was completely oblivious to it. all of these feelings consumed me. i immediately starting tracking down his other works. but to get back to the question,i've seen a chess painting in three of his films so far (faces,opening night and love streams). in two of the films the picture is in their house but in opening night it is seen hanging behind john through the doorway of his dressing room. what is the significance (if any? but knowing him there has to be one)? whats the title of the picture and who is the artist?
beyond the question,i read your article about the cuts and alternate prints on your website. i'm extremely disgusted by what has happened. i beg of you to get in touch with the criterion collection. i have already emailed them to restore and rerelease love streams (before i read about the print's "absence" in your article). but i believe you have the power and the knowledge to persuade them to release a set of his works restored and uncut. i dream of having full commentary on them by you, seymour cassel, and gena. two disk sets with alternate original and commercial versions,alternate audio music tracks..you get the picture. if you dont know what the criterion collection is (which i'm pretty sure you do,but just in case...),they are an independent group that through suggestions choose movies that they believe are important artistic works. given they have released robocop and armageddon, that might just mean they have a broad spectrum, right? (maybe not,but its worth a shot..) But they buy,lease, etc. the distribution rights and restore the film using the best resources available. i feel shocked that the films i've seen and loved so much are not the full visions that he wanted to express. i would hope that criterion would finally realize how important these films are and give them the treatment they deserve. for fifteen years greedy producers and ceo's have nearly destroyed pure beauty, it's time to reverse the damage. thank you for exposing an unsung genius and for dedicating so much of your life to this love. you are the torchbearer in a cave that prefers darkness.
thank you again,
cody
---
Hello Mr. Carney
It's been a while. When is JC: A life in art coming out ?
I recently had the joy of viewing George Kouvaros' copy of Husbands. I don't think it's even necessary to describe what it did---------okay what the hell, I'll do it anyway.
'I'm a big slave to my inner man child and go out every weekend with mates to bars, drinking, looking for girls - and when i was watching Husbands , I felt like I was seeing my soul in the mirror. Absolutely heart boggling and incredibly profound. I never before have experienced a movie where i felt like i was right there with those men feeling there pain. The vommiting scene was side splitting, I've never laughed so hard in my laugh, not even in FACES, and the scene with Noel Khao and Peter Falk was incredibly moving where the one tear drips from her eye.
But the biggest revelation was Ben Gazzara. Wow. What an actor. His character in Bookie was also uncomfortably close to my inner self and
deepest feelings.'
The reason I wrote to you was because I just left your site. This letter will be the last thing I do before I begin filming my short feature - Entitled 'Mascara'. It's truly frightening to know that after everything - talking to actors, explaining things to them, I will be completely on my own
with this. I wrote it, had to produce it and am directing it (duh) and acting in it. I don't know how Rob Nilson or Cassavetes does/did it. I think I basically am writing to you for some kind of inspirational hand holding/guidance purpose. I start shooting later for seven days and what I am doing is very very personal.
If i knew what i wanted to say to you - I wouldn't have written this letter ;-) I don't agree with all your opinions but i do find it comforting to know there is someone like you existing out there, while all my friends and family tell me I'm gonna be the next Steven Spielberg and must thank them at the Golden Globes ( heaven help us all ).
At this late hour that i write to you, I wonder and forget what the whole point of doing this is. The chances are that not a damn person is probably gonna see this film. My film could be absolutely brilliant or it could be absolutely terrible. Will I learn anything from this ? Can I be truthful and authentic in a world where manufactured truths are all around us ?
Time to dive head first into the shit Ray.
Wish me luck
Shaun Katz, Sydney Australia.
P.S. Demand to see a copy of my final edit in your reply.
---
Dear Mr Carney,
I've known about your work for a while. Then I met Cynthia Rockwell... who's quite an enthusiastic fan of my work. Turns out she studied under you. Small world.
I pretty much agree with everything you say on your website. That being said, I could see it being dangerous stuff to an impressionable young student. Not that it's a bad thing- if you want to play with dynamite, the price is losing the occasional limb. Life is unfair.
Me: not much to say. After a promising start in TV and other media, I gave it all up to draw wee cartoons on the back of business cards. Even though I'm not a filmmaker, I find myself deeply connecting with the Cassavetes school of filmmaking. I don't like other people telling me what to draw.
Anyway, I hope to be reading your stuff for a while, and just wanted to say thank you for your thoughts and Godspeed.
Best,
Hugh
HUGH MACLEOD
http://www.gapingvoid.com
" cartoons drawn on the back of business cards"
---
Dr. Carney
Hullo, there i hav been an avid visitor to ur site for a year now, Am from Uganda (East Africa) and am always impressed with the information i read about film in general, especially for an aspiring video artist like me.

Ive read alot about Cassavattes and know he was an true artist. I shoot music videos here and hav always been torn between presenting visual art through the music videos and commerciality of things here and of which people here can not differentiate. I have got alot of critisim of my workbut hav been inspired by article of JOHN.

Otherwise keep up the good work coz the site is the source of my inspiration to keep going.
donald mugi
---
Dear Mr. Carney,
I am writing you because I am a huge fan of the late John Cassavetes. I have read two of your books about his life and work and I wanted to tell you that I am very greatful that you shared your knowledge and your experience with him for others to read and learn from. I am a recent graduate of Fitchburg State College studying film and I wish to pursue a career as a filmmaker, director, and storyteller. I know a few students who are enrolled in the Communications program at Boston University, both undergraduate and those pursuing their masters degrees and they have encouraged me to get in touch with you knowing what a big fan of the late filmmaker I am.
When i read your book Cassavetes on Cassavetes a few years ago my out look on filmmaking in general changed amazingly. After first seeing Faces , A Woman Under The Influence, The Killing of A Chinease Bookie, and Minnie and Moskowitz, I then understood what my direction in the film world was: To tell a story with truth and feeling. I would love to meet with you sometime at your office and talk to you about, not only Cassavetes, but film as a whole, as I am very curious about other filmmakers, you have knowledge of, such as Carl Dreyer. I thank you for your time and a responce to this message with a possible time I could meet you at your office, would be VERY appreciated. Thank you very much.
Sincerly,

Brian J. Simms
Producer
---
I am just now finishing your interview with Jim McKay in Filmmaker. I had read the original in Filmmaker but, man, after reading the unedited copy you sent me in your packet, I realize how much gets cut out in such an interview. Your words are more illuminating than ever, but that's not a total praise, that's actually a criticism of how much got cut out of the original article. Your critique of Hollywood standards and practices (such as the whole Tom Cruise on Oprah, Steven Speilberg on James Lipton bit) was outstanding as always. I just really wish the general public would pay attention. I think you're wrong about sending critics on vacation for a year (something you said in a critique of film critics, I think, much eariler) People would definitely NOT be able to figure things out for themselves, they would continue to see the same crap at movie theaters for the next twenty or thirty years. The power of a Tom Noonan or a Bruce Conner might seem evident for you and me, but won't be powerful to the average viewer (or even the average film buff) for quite some time. As you've said before in numerous essays, art takes its time to sinks its claws into you. Art is less of a tiger or night owl, but more of an ant lion or a spider, waiting to ensnare its prey slowly and methodically, not quickly and viscerally. My experience with art has always been that way. For the longest time, I just saw Rembrandt as a mere portraitist, until I saw enough of his paintings (especially in real life and not in a reproduction) when I finally began to see some of the mystery of what he had created. It was a slow process. To this day, I still marvel at Rembrandt, I still go to the Norton Simon in Pasadena three or four times a year to look at the couple of paintings he has there, and I still wonder about those people in the paintings and I still wonder about the vision, and so forth and so on. I am currently reading essays by Marylinne Robinson in "The Death of Adam" and am marvelling at them not for what they are, but for what they aren't. They are most definitely not the literary critique I am used to, or the religious critique or the philisophical critique. The uniqueness of her words are just as illuminating (and, paradoxically, mystifying) as a Rembrandt, a Cassavetes, or, dare I say, a Carney. I'm so glad there are people willing to stand up for what is true in life and willing to debunk the myths we create for ourselves as a society and as a culture and which, individually, we suck up and pretend to exemplify. Your work (along with all these other artists) is exciting and mysterious and you should continue it no matter what. I hope the delay in the independent filmmakers book is not a publisher problem, because that would be a travesty. I know most publishers probably aren't interested in Kramer, Noonan, and Zahedi, but I AM interested in them, dammit. That book cannot come too soon.
All the best,
Darren
P.S. This from Marilynne Robinson: "I want to overhear passionate arguments about what we are and what we are doing and what we ought to do. I want to feel that art is an utterance made in good faith by one human being to another. I want to believe there are geniuses scheming to astonish the rest of us, just for the pleasure of it. I miss civilization, and I want it back."
---
Dear Mr. Carney,
I hope that my english will be o.k. so that I can express what I wanted to tell and ask you.
I am a young film student from karlsruhe, germany. And right in this time we have a "John Cassavetes Seminar" in our school. We watch nearly all of his movies and we use your book "Cassavetes about Cassavetes" like a "bibel" for getting more informations about this great director.
Today I saw "Faces" and "Husbands". Both for the first time in my life. And the best of all my feelings I had, and there were a lot, was that I was today abled to watch a movie again as a "normal" person, as a human and not as a "filmmaker". He made my looking innocent again. This was a wonderful feeling. I felt free.
But also as a guy who ist trying to make its own pictures it was as if someone shown my a way into personal freedom. The pictures gave me braveness for my hole life. Also as a person in general.
Now I stop writing to much. Probably you will get al lot of messages like this and I don´t want to waste your time.
My question is, if there exists anywhere on this planet a script of the cassevetes movies. But not a version wich was written after the movie. Because I am interested in the process of his work. Is there a script version which could be called something like a base of his work. The version before he started to work with the actors on the script? The first written draft before the emotional improvisation starts.
Maybe my question is naiv, but right now under the direct influence of the pictures, I have to ask you this.
thank you for reading this. and thank you for your wonderful book. I love it.
Hopefully waiting for an answer.
Best regards
Martin Lorenz
---
Just a curious thought...have you ever considered putting the original version of Shadows that you found (and that Gena Rowlands refuses to let you make available to the public) on IFilm.com or even your own website as an extension of your educational process about film and having your lawyer figure out a legal way to have people pay an "Educational Fee", (a percentage of the proceeds of which could go to an educational institute) to see the original film?
That or making it a "Free Gift" CD or DVD as part of a package of your John Cassavetes materials? I hate to think of you being forced by some judge to hand over the LAST of this historical material. What is Rowland's problems anyway? I would think in honor of her children's father she would want the film out.
---
Dear Ray,
Just read the terrific interview "Caring For Art, Caring About Art" on your website..... (Click here to open a window to that section of the site.)
I have heard stories about Gena Rowlands behavior, and have no trouble believing them. Sounds like she should get together with Beatrice Welles! If you have tapes of such things as the 4-hour CHINESE BOOKIE, the 4-hour FACES and the original version of SHADOWS, why not send them to one (or more) of the 'grey market'/public domain video distributors? Once these versions become available on the video underground, it will no longer be possible for Rowlands to deny their existence, or prevent interested parties from obtaining them. This would certainly put an end to all talk of destroying existing prints, and might even force Al Ruban's hand. How long would Ruban be able to get away with licensing a 129-minute version of FACES to potential distributors once it is known that a 240-minute version is available from grey market sources?
I recall from our previous correspondence that you had longer versions of CHINESE BOOKIE which Cassavetes gave you, but were unwilling to copy it for anyone, because you felt it would be a betrayal of trust. And while I can understand and respect that, I personally believe that the best way for you to honor John's memory would be to make copies of all these things available to as many people as possible.
These sites claim that they can offer otherwise unavailable films due to a provision contained within the Berne Act. According to SuperHappyFun, "The section of American copyright law known as "The Berne Act" clearly states: films unreleased in the United States, including original version of films altered and/or edited for release in the United States, are not protected by American copyright; thus, they are considered public domain."
So, of course, you could simply run off copies of SHADOWS, FACES, CHINESE BOOKIE, etc. and sell them through your website, claiming the Berne Act as your justification. Legally, you should be on pretty solid ground, since Rowlands and Ruban's attempts to destroy the longer versions of these films sounds like exactly the kind of situation this Act was intended to deal with. And, of course, you would have a better claim than most to being motivated by scholarship rather than profit. But two things should be considered:
a) I'm no expert. I only know what I've heard from a few friends (none of whom are experts either), or read on the Web.
b) In any case, my understanding is that this is legally a gray area (hence the term 'gray market'). In other words, if you should start selling DVD-Roms of the original version of SHADOWS through your website, and Rowlands should decide to sue, it's quite possible that you would win in court (and thus set a precedent). But I guess it's equally possible that you would lose and go to jail. This is why I suggested that you simply send copies of these tapes to one of the already existing Public Domain/gray market sites, and let them worry about it.
Best wishes,
Brad Stevens
P.S. It's actually quite funny to learn that Al Ruban is exactly the character he played in CHINESE BOOKIE. What is it that Cosmo says to him? That he has no style?
***
To read about Ray Carney's discovery of of the first version of Shadows that these letters are commenting on, click here. To read about Gena Rowlands's attempt to suppress Prof. Carney's discovery, click here.
---
A few comments about Gena Rowlands that occurred to me from this reading of your PostScript in the "News" section of the Shadows pages -- about your struggle to show the first version of Shadows to an audience and Rowlands' attitude:

1) Do you know about something called the Myers-Briggs temperament typing scale? Gena Rowlands is an example of an extreme, off-the-chart "J" - once she makes up her mind, there is no changing it, not ever. She is Right with a capital R and that is the end of it. As bull-headed as they come. (I suspect George W. Bush is one as well...)

2) It amazes me that she has never read your Cassavetes on Cassavetes book. Their relationship must certainly have been less than idyllic. You would think if she loved him she would want at the very least to read every word he had said. And your book is full of such living, beautiful soul thoughts, an exploration of John Cassavetes's soul. I know she is with another man. So rather than wanting to remember her first husband, it seems more like she is trying to forget him. C'est la vie, her loss.
---
From: Henri Fellner
To: raycarney@usa.net
Subject: A french reader under the influence of Cassavetes
Well, first a little story: two days ago I went to the criterion website to see if there was any Cassavetes films in their catalogue. There was none. Then I went to your website to see if there anything about video and dvd (as in the Tarkovski website). I read the interview you gave about video editions and rights and I was SO SAD!!! Such an injustice!!! We are (in France too) submerged under so much useless dvd of already forgotten movies and nothing was done about Cassavetes films! Even by those who were his friends (I thought Al Ruban was)! So I went back to criterion website and send them a "suggestion" to work on such a project, as they seem to be a kind of "reference" for dvd editions). I had a standard mail back but at the end of the day I went back again to their website and guess what I saw?
John Cassavetes Box Set Slated for Fall 2004 Criterion is preparing a boxed set of five films by legendary American independent John Cassavetes. In addition to new high-definition transfers of Shadows, Faces, A Woman Under the Influence, The Killing of a Chinese Bookie and Opening Night, the set will include Charles Kiselyak's award-winning 200 minute documentary, A Constant Forge, along with exclusive new interviews with Cassavetes collaborators Gena Rowlands, Peter Falk, Ben Gazzara, Seymour Cassel, Lelia Goldoni, and others. The set is slated for fall release. Watch this space for more details.
I WAS SO HAPPY!!!! And that you are a part of this project and that you will be a kind of guide for the edition : "faces" two versions? longest copies available and restored? "woman" original soundtrack? bonus with Cassavetes tv interviews trying to sell his movies (as you write in your book)?
I spent most of last summer with your "Cassavetes on Cassavetes" and thank you for it: for destroying the false and unreal statue he has become (at least in France where your book is not translated which doesn't surprise me) and about his ways of using people but most of all for giving life to his thoughts, to his battle, to his faith, to his dedication to his work! I could continue for a long time because you book was such a great trip through his world!
Thank you for your work and again I am glad you are part of the dvd project and happy with it!
Respectfully
Henri Fellner
Ray Carney replies: I include the above letter strictly for the humor of it. It was written before Gena Rowlands made her move against me. I subsequently wrote Mr. Fellner and told him about Rowlands' acts of censorship—first, that she had me fired from the Criterion project and had much of my work expunged (my voice over audio commentary and other things); and second, that she had insisted that for the part of my work that remained, credit would be withheld from me. My name would be expunged as the scholarly advisor, my input into the box set would be denied, and payment withheld.
---
posted by pete on http://kawara.blogspot.com/
In Other Cinematic News [Read: This is Not a Post About Disney & Michael Moore]
So I went to Ray Carney's site to see if there was any information regarding the Cassavetes box set. I go to his pages at least once a day, but it's difficult finding new information since there is no "Updates" section of his site. I snooped around a bit and found much more than I expected. Apparently, Carney gave commentaries for the Criterion releases of the movies but Cassavetes' widow, Gena Rowlands, stopped him dead in his tracks. Scroll to the bottom of this page to read a letter from the prez of Criterion Video regarding the matter. I dug around a little more and found something even more disturbing - it seems as if Rowlands is on the warpath and Carney is her bright red target.
For years, 17 to be exact, Carney has been on a search for the original version of Cassavetes' directorial debut, Shadows. The first cut of Shadows was screened, only once, for a small audience and was met with such a negative reception that Cassavetes re-shot the entire movie and made it much more accessible. This version of the movie is the one you can rent from any video store and despite its polishing, is still regarded as the first genuine American independent film. After an obsessive search, Carney found the lone, beat-up, fragile print of the first version. He made a digital copy of the film and screened it for the Rotterdam film festival. Carney's persistence is some beautiful shit, but things quickly turned for the plumb weird. Carney got in touch with Rowlands and told her about his find. Instead of expressing joy, she flatly denied the existence of the original version and ordered Carney to excise any mention of "the first version" from his site. It gets worse. She has prohibited Carney from screening the original cut publicly and as of now, the only way to see it is to attend one of Carney's classroom screenings at Boston University. It gets even more strange when Rowlands claims not to have even read Carney's Cassavetes on Cassavetes, arguably the definitive book on the man and his work thus. I found it strange that Rowlands has never, to this day, watched A Woman Under the Influence. I figured it was because the film probably hit too close to home. Now I wonder if there are other, more curious, reasons.
posted by pete on http://kawara.blogspot.com/
---
From: Peter Becker
President of Criterion Video
The Criterion Collection
Subject: Bad news
Dear Ray,
I'm sorry to have to tell you that we won't be including your commentary or essay in the Cassavetes box. Gena Rowlands feels that you have violated her rights and failed to respect John Cassavetes' wishes, and she has informed us that under the circumstances, she will not participate in or approve the release with you as a part of it. Cassavetes entrusted his legacy to Gena, so for us, her word is final. I wish it hadn't come to this.
Sincerely,
Peter
---
Dr. Carney,
unbelievable...
well i can tell you now that i will NOT be purchasing this box set. i'll rent 'em via netflix or elsewhere, but i won't buy them...
what a terrible shame. after all the work you've done in keeping JC alive this is your thank-you. but i guess it makes sense as anything worth doing in this life is nearly always met with ignorance or just flat-out ingratitude. i do hope you fight this till the bitter end. you are in the right. JC's art is too important to be betrayed by these personal and imbecilic motivations.
john yanez
---
That's an unbelievable turn of events. Your struggle has to be told. People need to know what's going on. If a mag was interested in the story, would you talk to me about all this?
Keep up the good fight and I'll be in touch. By the way, I don't know if you saw the FILMMAKER piece but the link is below.
Jason Guerrasio
---
Ray,
I was absolutely crushed to hear the news about Gena Rowlands's inexplicable behavior towards your maverick recovery of the Shadows print and, furthermore, your involvement with the upcoming Criterion releases. Why? Has the old girl really just lost it? It all smacks of some kind of petty personal grudge. And against the truest champion of her husband's legacy (not to mention her own!). Alas!
Any possibility of acquiring the voice-over work you recorded for Criterion? Would you be willing to distribute such a thing commercially? I'm at a loss as to how to console you, but I'm determined that some good should still come of all of this.
I realize you are, as ever, busier than any individual should be. In this difficult time, I just wanted to reiterate my continued support for you and your work, which has touched my life so profoundly.
David Kang
---
Professor Carney,

I know I haven't checked in for a while, but I wanted you to know that your work is still very important to me. Not only do I learn so much about Cassavetes, Dreyer, Capra, Leigh, but as a burgeoning college Prof myself, you give me so much hope for my own future. I look around at my fellow students and listen to the crap they are interested in - all the kitsch nonsense legitimized by theory, and I know that's what the academy is about and I know that's not what I'm about. I often wonder how the hell am I ever going to be able survive writing about artists that I love when everyone else is writing about "texts" with which they can "do things." That's when I turn to your works. I remind myself that you did it, that you are continuing to do it somehow, even when everything is against you, and that gives me hope.

I apologize, professor Carney, if I seem to be rambling. Last night Dave Kang tipped me off to this ordeal with Rowlands and the first version of Shadows, so I read it as soon as I got in the office this morning, and I'm still a little excited and flustered. So take my comments for whatever they may be worth.

Sincerely,
Dan Jones
---
Dear Prof. Carney,
I am shocked by the pettiness of your critics who attack you for doing nothing less than devoting your life for John's Cassavetes' art as well as dedicating your energy to preserving his legacy as any honorable art scholar/historian worth their salt would do. I would ask these critics if they have given as much and as passionately of themselves in their lives as you have done to spend seventeen years finding the first version of Shadows out of devotion and belief in Cassavetes' greatness as an artist. Shame on them if they have not! I would also ask them if they have done as much to preserve Cassavetes' art. Good stewardship is all about preserving, not destroying - especially not destroying for monetary gain. John Cassavetes may have willed the ri! ghts to his films to his wife Gena Rowlands, but as I see it, you are and have been the only one so dedicated to preserving his art and telling the truth about Cassavetes' life. What a shame Gena Rowlands and Al Ruban do not have your goal of preserving the integrity and film quality of Cassavetes' legacy intact in its entirety for future generations. What if Leonardo da Vinci's wife had done the same and suppressed some of his early works, allowed them to deteriorate, or even worse, changed them? It's appalling to think that art has so little value to some people...
I have sent you a contribution for your "Shadows Defense Fund." Bravo for your courage in the face of the critics and naysayers, not to mention for standing up to Gena Rowlands and Al Ruban re: the first version of Shadows. Go for it! Some of us out here value and appreciate all that you do, and understand that you give your all to love of art.
Thank you, Prof. Carney, for all of the wonderful knowledge and inspiration you have given me all these years. You have taught me that some things are worth giving your life for and being passionate about. You have my unqualified support for all of your endeavors. I sincerely hope that all who feel this way and believe in you will let you know of their support.
Best regards from your student,
MJ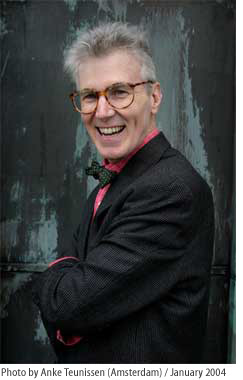 A note from Ray Carney: I have printed the above letter from MJ, and am sincerely grateful for the support and offer of a contribution to the "Shadows Defense Fund," but I would ask that other readers not send me contributions. This is not about money. It has never been about money. Simon Field, the director of the Rotterdam Film Festival, Peter Becker at Criterion Video, Peter Scarlet at the Tribeca Film Festival, Helene Zylberait at Cine Classic in France, and all of the scores of other Film Festival programmers who have contacted me about presenting the first version of Shadows can verify that I have never asked for a penny from any of them. Not one cent. Ever. I am not in this to make money. Money is no doubt what motivates others who are opposing my release and distribution of the first version of Shadows ("Oh my God, it might cut into the bookings of the other version! How horrible!"), but money is not why I am in this. I am in it for other reasons. Money is the wrong reason to do anything.
To reiterate: Please do not send me money. If you are so moved, do something else. Write a chat board and express your support. Write Rowlands and tell her you believe in the importance of what I am doing to preserve and protect her husband's work. And if the Shadows issue is not at the center of your interests, then do something else for art. Contribute your time and effort to help an artist you know do his or her work. Support your local museums and orchestras and dance companies. Convince others to support them. Those are the things that count. Not money. Not profits. But the preservation and appreciation of art. The encouragement of and help for artists. Those things are worth a struggle.
—RC
---
Prof. Carney

I just read your newest addition on your website Chasing Shadows and P.S. pages, beginning with the first Postscript all the way through to the end. It seems to me that the key issue here is one of censorship. I find it ironic that any scholarly, critical analysis of Cassavetes' work and thoughtful study of his life and what "made him tick" is being censored. What has happened to the independent spirit and freedom of expression in our society? Isn't that what Cassavetes was fighting for?
I hope you get positive response to it, but I imagine emails and phone calls will probably be about the same as the reactions to your keeping the Shadows film. I think people on the Criterion chat board are just getting the latest thrill for the moment before moving off to applaud or stab the next victim... I guess it makes them feel important to state an anonymous opinion.
But I hope independent film artists understand the consequences of Gena's position... They all ought to be fighting for freedom of expression! And can't have it both ways...
Sincerely,

Matt Reed
Introduction and Page 1 / 2 / 3 / 4 / 5 / 6 / 7 / 8 / 9 / 10 / 11 / 12 / 13 / 14 / 15 / 16 / 17 / 18 / 19 / 20 / 21 / 22 / 23 / 24 / 25 / 26 / 27 / 28 / 29 / 30 / 31 / 32 / 33 / 34 / 35 / 36 / 37 / 38 / 39 / 40 / 41 / 42 / 43 / 44 / 45 / 46 / 47 / 48 / 49 / 50 / 51 / 52 / 53 / 54 / 55 / 56 / 57 / 58 / 59 / 60 / 61 / 62 / 63 / 64 / 65 / 66 / 67 / 68 / 69 / 70 / 71 / 72 / 73 / 74 / 75 / 76 / 77 / 78 / 79 / 80 / 81 / 82 / 83 / 84 / 85 / 86 / 87 / 88 / 89 / 90 / 91 / 92 / 93 / 94 / 95 / 96 / 97 / 98 / 99 / 100 / 101 / 102 / 103 / 104 / 105 / 106 / 107 / 108 / 109 / 110 / 111 / 112 / 113 / 114 / 115 / 116 / 117 / 118 / 119 / 120 / 121 / 122