Subject: Husbands by John Cassavetes
Dear Mr. Carney,
I realize that you must be extremely busy as it is summer. I hope that you are enjoying yourself and reaping the rewards of all the hard work that you have invested into your life. I have already emailed you once, thus I will not repeat myself. I am emailing you to ask a very specific question. Being that you are the world's expert on John Cassavetes, I was wondering if you could tell me when Husbands will be released on DVD? Try as I might, I cannot find a copy of this work on DVD. Being that it is my favorite work of his, I thought you might know.
Sincerely,
Paul Reeves
Ray Carney replies:

Sorry I don't remember the earlier query. I get so many. As to your question: Husbands has not been released on DVD. Your guess is as good as mine as to when it will be. No one has contacted me about it. When it finally is done, I hope it is at least the whole film. The VHS has ten minutes missing, as does the UCLA "restored" print. (Click here to hear the audio of twelve minutes that were cut at the end of the singing scene and the beginning of the men's room scene in Husbands.) That's not a very good start. Of course, if Gena or the estate has any control over the release, I'll be kept as far away from it as possible. (And abandon hope of the novel ever accompanying it. She's doing her best to prevent that from ever seeing the light of day. And it is amazing.) All of this is covered already on my web site.
RC
---
Mr. Carney,

I just wanted to tell you about my poor-excuse-for-a website that I've been "building" for about a year now. It's nothing too special. No films posted or anything. But it puts me within a network of thousands of people, so I've gotten over a thousand hits thusfar, which isn't too bad for a person trying to reach people. Much of it is rather silly (especially the home page), but there are "blogs" posted there that you might find somewhat interesting to take a look at here and there.

I just posted a little mini-manifesto regarding art vs. entertainent and art vs. political activism, social work and charity. I argue that America needs to start viewing its mental (or, perhaps, spiritual) health as being more important than its physical health, which means someone like the Surgeon General should take action and start making Hollywood put disclaimers at the beginning of its movies/television programs that warns people of mental atrophy and passive complacency. I also discuss how people need to start viewing spiritual poverty as being more grave a situation than financial poverty, and also how the key to solving financial poverty (in our nation and in places like the third world) is in first helping spiritual poverty. There are many, many more things discussed as well.

So, anyway, I just wanted to give you the link in case you were interested in checking it out.

Hope your summer's going well,
Matt
www.myspace.com/matthewburns

PS - If you read the comments after the blogs, there are responses from people and also some after-thoughts that I added myself.
Ray Carney replies:
Matt,
You're too modest in the first paragraph above, but I like the wit of the second paragraph. America is a sick society in many ways and soul-sickness is at least as bad as--or worse than--physical sickness. I recommend your site to my readers.
RC
---
Professor Carney -
Had you heard about Nick Cassavetes and Brett Ratner's varied attempts to remake "The Killing of a Chinese Bookie"? Through rather devious tactics, I've recently come across a draft script by Nick Cassavetes.
What remains of the original work is the plot, and plot alone. On a superficial level, the story has been shifted to take place in Miami, and Cosmo is now called Sonny. (Get it - Sonny... Yeah.) On a deeper level, the script couldn't stand any more at odds with John Cassavete's original vision. It revels in gangster-lingo, big money and drugs, glamorizing the whole affair. Nick explicates everything, flattening out the strangeness that made the original what it is. It's "Chinese Bookie" as re- written by the 'gangsters'.
How peculiar, to see the son completely prostituting the father's work, all the while sincerely believing he's honoring its spirit. Fortunately, Nick Cassavetes and Brett Ratner aborted the project long ago. Ratner apparently felt it more pertinent to make "Rush Hour 2" with Jackie Chan. Word is that Nick is now directing the comic book movie "Iron Man." Yeesh.
If you'd like a copy of the script, let me know. It's really something to behold, not to mention a piece of bizzaro-Cassavetes memorabilia.
What's your current status with the "Shadows" first-version controversy? Where does everything stand, and how are you feeling about it? Now that you've had time to study it, just how different is this version?
Would it be possible for another person, say, a celebrity of supposed import who knew the Cassavetes family well, to resolve the situation and get the film released? Have you attempted to directly contact any such person? I'm well aware of your contempt for celebrity status and influence, but I suppose getting the film into the hands of the public, as well as getting Gena Rowlands off your back, is priority number one.
It strikes me that Xan Cassavetes would be glad to see the film, given her pension for film restoration, "Z Channel," etc. Any chance of getting through to her?
I have several possible candidates in mind whom I would be glad to contact to help mediate, but I'd certainly want to know your feelings on the matter first.
Let me know.
- Alex
Ray Carney replies:
Alex,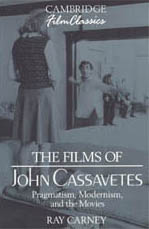 Thanks for the info. But don't be too hard on Nick. We can't really demand that it be "like father, like son." And, in any case, genius is not hereditary.
As to a "celebrity mediator:" Someday I'll tell you my "Martin Scorsese story." But this is neither the time nor the place.
Maybe mediation is not the way to go anyway. As I told JC once near the end of his life: I'm in this for eternity. It's not a short term investment, but a 1000-year bond. So if Shadows I (the first version) is not seen in my lifetime, so what? It will keep. All good things do. Only places like "Entertainment Tonight" and "Extra" and "Access Hollywood" care about the present passing instant.
In haste. (I'm still hiding out in a farmhouse trying to finish two books--between emails I mean.)
RC
---
Subject: Your site + Robert Kramer
Mr. Carney,
I am a French documentary filmmaker, 32 years old and just discovered your site. I write you because I want to tell you: thank you!
Reading your articles in this site was very helpful for me because you help me to put words when I cannot find them, to discover filmmakers I never heard about (Charles Burnett particularly), and to understand many things about filmmaking. Your articles were also very encouraging to continue in my work, to always try to go deeper.
When I began filmmaking, I was lucky to meet Robert Kramer, a few weeks before he passed away, and he helped me very much : not only did he give me some advice for my film, but he also introduced me to Richard Copans, who produced my two first films.
The first film I made was about Vietnamese war cameramen (you understand why I went to see Mr Kramer!). The second one deals with my father, a former communist who spent 8 years in prison, in Egypt. He is a Jew and all his comrades were/are Muslims.
I can never forget Robert and I am so eager to read what you will write about this wonderful man and filmmaker in your site!
Best regards,
Claude Grunspan
PS : I hope you will forgive my bad English.
Ray Carney replies: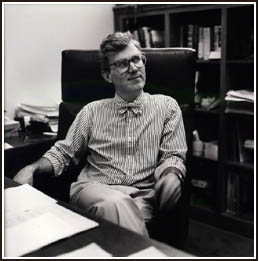 Dear Claude:
Thanks for your kind words! I really appreciate them.
Robert was a great-souled artist and friend. I loved him dearly. I knew him for many years and was lucky enough to spend time with him in Turin, Italy only a short time before his death. I miss him. Did you know a retrospective of his work is planned to take place in Paris in February?
Note that the site contains only a tiny portion of my work. Be sure to check out the books and packets and essays I have written. Many are for sale on the site but if that is inconvenient for you to obtain them that way, you can find many of them in bookstores and libraries. Since you are a filmmaker, I highly recommend my Cassavetes on Cassavetes. It has not been published in a French translation (if you know of anyone interested in doing that, tell them to write me!), but even the English version would be very inspiring to read, I think.
All best wishes. Stay in touch and let me know what you are doing from time to time!
RC
---
A note from Ray Carney: A good friend sent me the following. I recommend the link (And, of course, don't forget Robert's movies: Ice, Milestones, Route One, Starting Place, and all the others..... I often show them in my classes. They are among the many neglected, unknown masterworks of American film. It takes the French to appreciate them.)
Ray,

I saw the newest letter on p. 28 and decided to look up Robert Kramer on the Internet. Found this neat piece - A Letter to Bob Dylan - have you seen it? His daughter Keja found it last year on his computer and gave permission for it to be printed.

http://www.rouge.com.au/4/letter_dylan.html

M
---
Dear Mr.Carney,
i m writeing from Zagreb, Croatia. I have a small problem and i hope you could help me with it. I m planing to do a Cassavetes retrospective here in Zagreb this or at the begining of the next year, but cant find distributors for some films. Most of them are on Castle Hill but i cant find Husbands or Love Streams. Most of the people here havent seen this two films and i m very mich interested in showing them, i never saw them also. People in Croatia have lost intrest for his films in the past two decades and there hasent been any writeing on them since the end of the 80s. I was hopeing that you could send me some contacts or direct me to someone. I appriciate your work wery much and everything you did for reviveing the intrest for his films is just great. You ve mouved a lot of people by it.
Sincirey yours
Igor Bogovic
Student centre Zagreb
Ray Carney replies: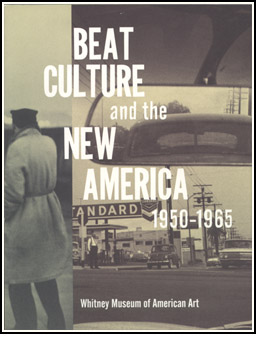 I am sorry that I can't help with locating 35mm prints of those two films. They are hardly even available in the US! I don't know why they have fallen out of circulation, but I can tell you that it appears that: (1) since Cassavetes did not personally own them - the way he owned the five DVD films - and (2) since Gena Rowlands's company consequently cannot make any money off of them, she is apparently not interested in preserving and presenting them. If I were a millionaire the way she is, I'd buy up the rights and restore them and make them available. But our culture is one where money talks and if she and Al Ruban don't stand to make a profit from having them available, it seems that they aren't really interested in doing anything about them. Cassavetes made 11 films in all, but if there's only money in it for her to release and make available five of them, those are the only ones that are made available. (I could tell you stories about how I got nowhere trying to persuade Criterion to include Husbands and Love Streams in their box set release. Gena -- and Peter Becker -- just weren't interested in even trying to include them.) I think that's sick. But that's my problem I guess. I don't do things for money. I do them for love. But that doesn't help you in this case I realize.
But here's an idea: You might call someone at the British Film Institute and see if they know. They showed both about five years ago in the National Film Theater there. They may have a lead on print sources.
If you invited me (and could get someone to pay for airfare and a cheap hotel room, nothing more than that) I would come and present any of the films you show. I am very interested in meeting new viewers and talking about the work. And, as I say, I'm not in it for money, to make a profit I mean. I'd come simply if someone there could find the airfare and a hotel room. Nothing more required.
All best wishes!
RC