Introduction and Page 1 / 2 / 3 / 4 / 5 / 6 / 7 / 8 / 9 / 10 / 11 / 12 / 13 / 14 / 15 / 16 / 17 / 18 / 19 / 20 / 21 / 22 / 23 / 24 / 25 / 26 / 27 / 28 / 29 / 30 / 31 / 32 / 33 / 34 / 35 / 36 / 37 / 38 / 39 / 40 / 41 / 42 / 43 / 44 / 45 / 46 / 47 / 48 / 49 / 50 / 51 / 52 / 53 / 54 / 55 / 56 / 57 / 58 / 59 / 60 / 61 / 62 / 63 / 64 / 65 / 66 / 67 / 68 / 69 / 70 / 71 / 72 / 73 / 74 / 75 / 76 / 77 / 78 / 79 / 80 / 81 / 82 / 83 / 84 / 85 / 86 / 87 / 88 / 89 / 90 / 91 / 92 / 93 / 94 / 95 / 96 / 97 / 98 / 99 / 100 / 101 / 102 / 103 / 104 / 105 / 106 / 107 / 108 / 109 / 110 / 111 / 112 / 113 / 114 / 115 / 116 / 117 / 118 / 119 / 120 / 121 / 122
Ray Carney's Mailbag -- This section of the site contains letters written to Prof. Carney by students and artists, announcements of news, events, and screenings, and miscellaneous observations about life and art by Ray Carney. Letters and notices submitted by readers are in black. Prof. Carney's responses, observations, and recommendations are in blue. Note that Prof. Carney receives many more letters and announcements than he can possibly include on the site. The material on these pages has been selected as being that which will be the most interesting, inspiring, useful, or informative to site readers. Click on the first page (via the links at the top or bottom of the page) to read an explanation of this material, why it is being posted, and how this relatively small selection was made from among the tens of thousands of messages Prof. Carney has received.
Click here for best printing of text
Subject: crazy jobs and other concerns
Hi Ray,
Good to see you up and active. It was getting a bit quiet in your little corner of the web recently.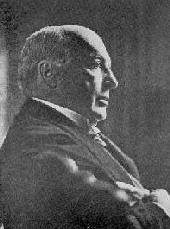 I got a job in Hollywood, reading scripts. It's actually not as bad as it sounds. I get to "pass" on just about everything that comes my way, which is pretty much what the executives do anyway. I'm hoping for a rare "gem" script like Junebug to come around so I can get serious about it. I won't hold my breath. Still, it's not a bad job and I'm making some connections. Doing the old Hollywoodnetworking thing.
But I still haven't lost the faith! In my spare time, I study Faulkner. Ingest everything. Chronologically. I write constantly, in the margins, in a notebook. All about the Faulkner I'm currently reading. Sentences, paragraphs, pages. I have no idea what I'm doing with all this, but I love going back and reading my thoughts on his fiction. Maybe after this, I'll take a step up and tackle Henry James. Gimme a couple months to master this first. And then a couple years (or more) for James. Something about Faulkner speaks to me, though, and I'm not resting until I find out what. I've never even BEEN to the South. Crazy.
Hope your world is full of good thoughts and circumstances. Thanks for the MySpace mention earlier, by the way. Got quite a few hits on my page from that. Not that my page is anything special. A few crappy blogs and that's about it. Still a work in progress.
Take care, and I hope all is well.
Darren
RC replies:
Darren,
Thanks for the cheering words. We owe it to ourselves to be optimistic, hopeful, positive. Make it a religion. The world is inside us (a great Buddhist truth) not outside. Everyone we know is in there, and we make it what it is and deal with what we make.
Oh, while I'm in my spiritual pontification mode, playing Yoda, I might as well communicate another secret. Did you know that in a few years the existence of the soul will be scientifically proved? Scientifically. In physics terms. Equations and all that. And that the surprise, to some people at least, will be that the soul is not inside us where all the great religions place it, but just a hairbreadth above our skins, outside us as a spin layer of electrons in quantum superposition. And that it survives our death. Isn't that weird and amazing? But we must build it by giving a personal identity to it. We must change the spin of those electrons to put our personal imprint on them, to create our personal taste, our ontological flavor. That's what makes it our soul and not someone else's. In other words, we are not born with spiritual identities (souls) ready made. We make them, gradually throughout our lives, by working on and with our consciousnesses.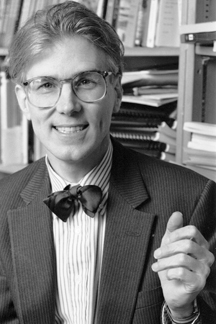 I was just having a discussion with a friend about that minutes ago, so I throw that in for free, since it's still on my mind. Did I say on? I mean on. But I better not say more or you will think I'm demented. (But take my word for it: the above is all strictly, absolutely, scientifically true, though it hasn't been discovered quite yet. It's not a metaphor or a figure of speech.) But I'm not really afraid of sounding weird. It's important to stay crazy. By the world's definition of it, at least. That's the only way to be sane in a crazy world. (Cassavetes and I used to talk about this on occasion and his first draft of Woman Under the Influence, the play that the film was based on, has extensive discussions of it; the film leaves out most of it.)
But the other reason I mention all this stuff is that this is actually relevant to your letter. What you are doing with your work on Faulkner is building your soul. Synchronizing the spin of those electrons to make them yours. The struggle for verbal consciousness is your way of doing that. (D.H. Lawrence has some great stuff on that.) So yes, by all means, write all of your observations, thoughts, feelings down. Question yourself. Question them. Work through the great artists. Scan Faulkner; puzzle Faulkner; wrestle with Faulkner; master Faulkner. Then go on to do James: from The Sacred Fount onward and upward to the moon! Then do Mozart: the Piano Concertos from 1784 on, the Da Ponte operas (Figaro, Cosi, Don G.), the quintets, the middle and late symphonies. And, if you are able to get that far, is you really want to shoot for the stars and change those quantum states, go on to do J.S. Bach (BWV 1042, 1043, 1052, 1053, 1054, the Brandenburg Concertos, the Goldberg Variations, the complete organ work, and so much else). Work, work, work, on it. Work, the work of creating consciousness I mean (and there are other ways to do it of course; it doesn't have to be with art) is the way we build our souls.
I love something Freeman Dyson once wrote. He was asked about SETI, the project to communicate with alien intelligences, extraterrestrials, and what we should beam back if we ever heard a signal from out there. He said something like: "If we want to get their attention, we should stream Bach, all of Bach, out into the universe. Of course, we would be bragging."
Anyway, keep building your soul. And never stop. Artists are the glory of the planet. The highest achievement of disinterested, curious, ever responsive human consciousness. We can't let the politicians and businessmen represent us. It's too embarrassing. They're too stupid. Too narrow-minded. Too self-interested. Too selfish. They are followers, not leaders and creators. The artists are the ones we should send out as our Ambassadors. They have the souls we can be proudest of. That's another reason art matters. I say, with Freeman, broadcast Bach and brag a little.
RC
---
Subject: FOX is Looking For The Next Great Filmmaker
From: "Marissa Flores" <Marissa.Flores@fox.com>
Good Morning,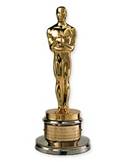 My nameis Marissa Flores and I work in the Publicity Department at FOX Broadcasting Company. I want to let you and your students know that the network is currently accepting submissions for ON THE LOT, an exciting new reality/competition series executive produced by reality maestro Mark Burnett ("Survivor," "The Apprentice") and Academy Award-winning director/producer Steven Spielberg. Scheduled to premiere next spring on FOX, home of television's most watched program, AMERICAN IDOL, ON THE LOT is looking for the next great filmmaker and will give aspiring directors from around the world the chance to earn a $1-million development deal at DreamWorks.
Your students can take the next step toward fulfilling their dreams of becoming a Hollywood director by applying to participate in this new series. On-line video submissions are now being accepted via the website www.thelot.com.
Thanks so much for your time and please don't hesitate to come to me with any questions.
Best,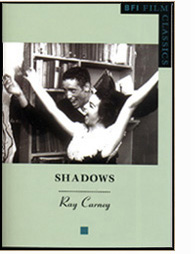 Marissa Flores

Fox Publicity
10201 W. Pico Blvd
Los Angeles, CA 90035
O: 310.369.3049 | F: 310.396.4748
marissa.flores@fox.com
RC replies:
Subject: Life is short. Please don't waste it trying to make money
Marissa,
Any student who wanted to appear on Fox should have his/her head examined. And anyone who won your competition should look to the state of their soul. Or their work. If they please both Steven Spielberg and Mark Burnett, I'd say they are definitely in trouble. (Where's Bill Gates, how about pleasing him too while you're at it?) There are always people ready to sell their souls to the devil, but I do my best to tell them the consequences. The devil always gets the best of the bargain.
But you must already know that. You've clearly made the pact yourself. But don't give up. I'm sure you can do better. May you move on to greater things in the future. Life is short. Don't waste it trying to make money. There are much better things to do.
Very very sincerely and honestly (and please don't take this as sarcasm--it is from my heart),
Ray Carney
---
Prof. Carney,
I'm looking for the names of the three stage productions Cassavettes ran simultaneously with Cassel, Faulk and others in early 80s(??) in LA. I don't see them on your otherwise very helpful cronology. Hope you can help!
Thanks,
Tristan
RC replies:
Tristan,
I have complete information about Cassavetes' stage productions and ten thousand other things in my Cassavetes on Cassavetes book, available through the site, via Amazon, or by ordering in any decent bookstore. All the information you seek is there. The chronologies on the site deliberately do not duplicate most of what is already in this book or others. I have written ten or a hundred times the amount of material about each of the subjects and filmmakers covered on the site. As I tell everyone: Don't rely on the site! It is just a taste. A starter kit. A sampler. The books are the real work. Including three major forthcoming books that are not yet listed on the site. Stay tuned. Click on the Bookstore icon (the blue ticket) in the left menu of any page to see a listing of some of the books I am referring to. Many are available through the site at special, discounted prices and with free shipping.
All best wishes,
RC
P.S. Though you suggest he did (and perhaps he has suggested that he did), that boundless self-promoter and bloviator, Seymour Cassel, had nothing to do with any of these productions, for your information. He was in jail at the time.
---
A note from Ray Carney:
If anyone needs further proof of the superficiality of American culture, the way it willfully trivializes anything of substance, the following article appeared on the front page of today's Boston Globe to illustrate the point. To give a fair summary, I quote the opening and two final paragraphs. They not only turn Noam Chomsky's life and work (one of the greatest achievements of contemporary thought) into matters of public relations and celebrity gossip, but include the criticism that they are doing so (articulated by Chomsky's wife) in the article and make a joke of it.
To add insult to injury, assuming Boston University Professor Andrew Bacevich is being quoted correctly and fairly, like most other university professors when contacted by the media, Prof. Bacevich is glad to turn himself into a performing seal, or clown, and play along with the whole sick media game. If they want him to talk about Chomsky's writing in terms of PR and advertising and gossip, well, sure, that's what he'll talk about. Don't ever dare tell a reporter you think he's an idiot for asking those sorts of questions or he won't call you again. And, God knows, then your own book won't sell like Chomsky's. If the world is a PR circus, make sure you don't miss the train yourself.
What is wrong with us? Is everything a Leno or Letterman or Saturday Night Live skit? Is everything about marketing and public relations? Have we failed to see what has happened to our values, our culture, our work? How can we dance our way to the apocalypse this way? Does nothing really matter?
And even if Mark Shanahan is this stupid and shallow, aren't there any editors at the Globe (or any of the other 1000 newspapers and media outlets who treated the story similarly) who can see what is going on when he treats things this way? The article follows:
"Why couldn't Hugo Chavez hold up one of my books?" — Andrew Bacevich, Boston University professor and author
Chavez's tirade makes Chomsky a best seller
By Mark Shanahan, Globe Staff
September 22, 2006
No one is more bewildered or, frankly, bummed by all of the attention suddenly being paid to Noam Chomsky than Andrew Bacevich."I've written a few books critical of US foreign policy, too," said Bacevich, a professor of history and international relations at Boston University. "Why couldn't Hugo Chavez hold up one of my books?" Why, indeed. Thanks to the Venezuelan president's surprise endorsement of "Hegemony or Survival: America's Quest for Global Dominance" during a vitriolic address at the United Nations, the paperback edition of Chomsky's 2003 book has catapulted to No.1 on Amazon.com's list of best-sellers, ahead of such eternally popular authors as John Grisham and Lemony Snicket. Suddenly, the left-wing linguist who taught for years at MIT is a celebrity.
"It's amazing that a tin-horn dictator could have this sort of influence," said Bacevich, who may be doubly bitter because he panned Chomsky's book in a review for the Washington Post."Shows you how much I know."
Whiile it's true that Chavez's shout-out is garnering Chomsky a lot of attention, if not quite acclaim, he's hardly toiled in obscurity. A longtime professor at the Massachusetts Institute of Technology -- he's since retired from full-time teaching--Chomsky, 77, has written more than 100 books an dis well known for his far left media activism. He has argued, among other things, that the United States and Israel have been the main impediments to peace in nthe Middle East, that capitalist globalization was partly to blame for 9/11, and that marijuana should be decriminalized. In some European circles, Chomsky's popularity rivals that of "Baywatch" actor David Hasselhoff, and he's a sufficiently iconic figure in his own country that a poster with his likeness occasionally appears on the TV show "Gilmore Girls."
"All the media hoopla -- I don't know what else to call it -- is not entirely pleasant," said Chomsky's wife, Carol, who picked up the phone at the couple's Lexington home after just one ring today. "Noam is flooded, absolutely flooded." The problem, she said, and the likely reason her husband of 56 years would not return our call, is the nature of the questions Chomsky is being asked. They're not serious enough, she said. Rather than talking about the book, which asserts that US foreign policy relies almost exclusively on the threat of force, the media wants to talk about the author's feelings.
"Everyone wants to know what his reaction is," Carol Chomsky said. "And that's on the level of gossip and of no consequence at all." .....
....Bacevich , the BU professor whose own books about US foreign policy aren't flying off the shelf, said publishers should be frantically trying to figure out how Chavez managed to make Chomsky's book a best-seller.
"Because something magical happened in that moment," Bacevich said.

© 2006 The Boston Globe
---
Ray Carney highly recommends two recently published books:
Owen Gingerich, God's Universe (Harvard University Press)
and
Edward O. Wilson, The Creation: An Appeal to Save Life on Earth (W.W. Norton Publishers)
Both books break free of the misuse of science (and the abuse of Darwinism in particular) practiced most egregiously by Daniel C. Dennett (Breaking the Spell), Michael Shermer (Why Darwin Matters), and Richard Dawkins (The God Delusion), in which the open-ended and free-floating experimental methods of science are forced to congeal into ideological stances. Gingerich and Wilson ask us to set aside the nihilist intellectual fashions of the moment (and specifically to reject the hardening of evolutionary theory into a belief system as rigid and intolerant as that of any terrorist), and dare to look, carefully, caringly, and with an open mind, at what is. (How hard that is to do.) Both books remind me of something I myself have always been convinced of--namely that we are God's eyes and ears, his arms and hands and fingers, his taste buds and nostrils, his consciousness (when our own consciousnesses are pure enough to see what really is and not what we want to be), and, most importantly of all, his agents, his means of acting in and on the world, his only means, and that without our vigorous, passionate, whole-hearted action, we are in imminent danger of losing everything that matters. (For the more scientifically minded, I'd recommend another book that is more technically demanding than Gingerich's: Michael J. Denton's Nature's Destiny: How the Laws of Biology Reveal Purpose in the Universe (Free Press). Denton's book is path-breaking, but it requires much more scientific background than Gingerich's popularization.
---
Re: Abbas Kiarostami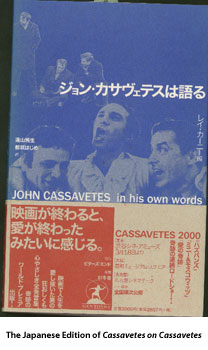 Mr. Carney,
Have you written anything on filmmaker Abbas Kiarostami? Is it available online? Please let me know.
Sincerely,
Dash
RC replies:
Dash,
I adore Kiarostami's work, as you know, and screen and discuss his films in class frequently. But I have not had the opportunity to write about them. But you don't need me. Artists are teachers too--better teachers than professors in most cases--and you can use their work to help you deepen your understanding. Here's what I would recommend. View the following films and pay attention to the styles, and you will learn more about Kiarostami than most Film Professors know:
DeSica, The Bicycle Thief and Umberto D (study the use of space, the relation of the foreground and background in the frame, the structure of the narrative, and the presentation of character)
Rossellini, Germany Anno Zero, Stromboli, Voyage in Italy (again study the narrative structure, what precedes and follows what, and what we see and don't see but have to imagine)
Then view Taste of Cherries and Life Goes On. Cross reference the DeSica and Rossellini qualities and effects.
And there you have it. A crash course in Kiarostami. For more, come and audit some of my classes! (Only kidding.)
RC
P.S. For another "unmissable" experience, immerse yourself in Andrei Tarkovsky's Stalker and The Sacrifice (the latter spookily relevant to the "end times" we are now going through). He too saw more and saw farther than almost anyone else. But that's the definition of being an artist, isn't it?
PPS. The "available online" comment is ominous. Go to a library. The best things are there. Things Google has no idea of.
---

Prof. Carney,
I just happened to see the page where you state your observations about the difference between preparing students for a career and preparing them for life. I noted you added a section I hadn't seen before in a box. An interview with some of your students and Hollywood producers who are teaching them on the Los Angeles campus of Boston University. It is really scary!!!! (Click here to read the interview text.)
Great example of the shallow superficiality of the Hollywood system. Made me think of talking heads dutifully spouting their brainwashing on cue. Pavlov's dogs salivating at the sound of a bell...
The other thing that occurs to me (other than how wonderful and meaningful what you have to say is), is why are students so afraid to try something new, outside the mainstream? Reminds me of a few sayings: (1) if you keep doing what you're doing, you'll keep getting what you've got, (2) insanity is doing the same thing over and over expecting different results, and (3) if what you're doing isn't working, TRY ANYTHING ELSE!
What have they got to lose by exposing themselves to a different viewpoint, trying something new? It just might totally transform their life. From Clark Kent to Superman, Diana Prince to Wonder Woman. Just think, they may be missing the greatest adventure of their lives by passing by something off the beaten path... The "heart of the studio system is in LA"... Does the studio system HAVE a heart? Doesn't anyone care what's IN that heart of darkness???? The horror, the horror.
Keep up the good work, Prof. Carney. We need more of you in the world.
Elaine Briggs

RC replies:
I am not hard on the students or critical of their answers. They just know what they are programmed to know. What their teachers teach them. But, yes, the teachers should know better. It just proves my point that this is what you get when you hire people who are part of the problem to teach the next generation of students. You perpetuate the system, the status quo--all the old ways of thinking and feeling--when education should be the opposite of that.
RC
P.S. On a lighter note, I might as well admit that I had to read your email three times before I figured out who "Diana Prince" is. (Never saw the TV show.) I learn something everyday. A bit of "trivial pursuit"for me. So now I have a trivia stumper back at you: What is the origin of the name of the board game? "Trivial Pursuit," I mean. Now that's a real piece of trivia! (I throw the challenge out to any of the readers of my site. Where did the name of the board game come from? There is a specific source that the guy who invented it took it from.) And no cheating by using Google to find it!
---
Introduction and Page 1 / 2 / 3 / 4 / 5 / 6 / 7 / 8 / 9 / 10 / 11 / 12 / 13 / 14 / 15 / 16 / 17 / 18 / 19 / 20 / 21 / 22 / 23 / 24 / 25 / 26 / 27 / 28 / 29 / 30 / 31 / 32 / 33 / 34 / 35 / 36 / 37 / 38 / 39 / 40 / 41 / 42 / 43 / 44 / 45 / 46 / 47 / 48 / 49 / 50 / 51 / 52 / 53 / 54 / 55 / 56 / 57 / 58 / 59 / 60 / 61 / 62 / 63 / 64 / 65 / 66 / 67 / 68 / 69 / 70 / 71 / 72 / 73 / 74 / 75 / 76 / 77 / 78 / 79 / 80 / 81 / 82 / 83 / 84 / 85 / 86 / 87 / 88 / 89 / 90 / 91 / 92 / 93 / 94 / 95 / 96 / 97 / 98 / 99 / 100 / 101 / 102 / 103 / 104 / 105 / 106 / 107 / 108 / 109 / 110 / 111 / 112 / 113 / 114 / 115 / 116 / 117 / 118 / 119 / 120 / 121 / 122