Introduction and Page 1 / 2 / 3 / 4 / 5 / 6 / 7 / 8 / 9 / 10 / 11 / 12 / 13 / 14 / 15 / 16 / 17 / 18 / 19 / 20 / 21 / 22 / 23 / 24 / 25 / 26 / 27 / 28 / 29 / 30 / 31 / 32 / 33 / 34 / 35 / 36 / 37 / 38 / 39 / 40 / 41 / 42 / 43 / 44 / 45 / 46 / 47 / 48 / 49 / 50 / 51 / 52 / 53 / 54 / 55 / 56 / 57 / 58 / 59 / 60 / 61 / 62 / 63 / 64 / 65 / 66 / 67 / 68 / 69 / 70 / 71 / 72 / 73 / 74 / 75 / 76 / 77 / 78 / 79 / 80 / 81 / 82 / 83 / 84 / 85 / 86 / 87 / 88 / 89 / 90 / 91 / 92 / 93 / 94 / 95 / 96 / 97 / 98 / 99 / 100 / 101 / 102 / 103 / 104 / 105 / 106 / 107 / 108 / 109 / 110 / 111 / 112 / 113 / 114 / 115 / 116 / 117 / 118 / 119 / 120 / 121 / 122
Ray Carney's Mailbag -- This section of the site contains letters written to Prof. Carney by students and artists, announcements of news, events, and screenings, and miscellaneous observations about life and art by Ray Carney. Letters and notices submitted by readers are in black. Prof. Carney's responses, observations, and recommendations are in blue. Note that Prof. Carney receives many more letters and announcements than he can possibly include on the site. The material on these pages has been selected as being that which will be the most interesting, inspiring, useful, or informative to site readers. Click on the first page (via the links at the top or bottom of the page) to read an explanation of this material, why it is being posted, and how this relatively small selection was made from among the tens of thousands of messages Prof. Carney has received.
Click here for best printing of text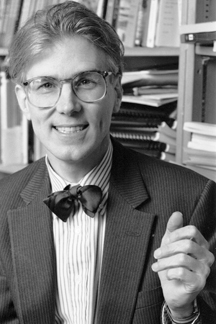 A note from Ray Carney: Just as I posted my correspondence with Mike Akel, the creator of Chalk (see Mailbag page 65, accessible via the blue page number menus at the top and bottom of this page), I am posting my correspondence with Randy Walker, the co-writer and co-director, with Jennifer Shainin, of the wonderful but so far undistributed Apart from That. Both exchanges throw light on the challenge of getting important independent work into theaters in America and on the functions of art in our culture. In that respect, both exchanges represent a continuation and extension of the discussion about independent film that takes place on the two Mailbag pages that precede this one (go to the top of page 67 to read the note there). I wish Randy and his collaborator Jennifer the greatest possible success. They and their film deserve it. --R.C.
Randy and Jennifer,
I know it's taken me forever, so don't hate me, but I finally looked at your film. (You'd understand if you saw my living room, which looks like the one of the banker in the film who repossessed the contents of the video store. Videos from young filmmakers piled as high as an elephant's eye.)
I'm writing to tell you I really like it. It's a terrific piece of work, and absolutely sui generis. I've never seen anything quite like it. I was by turns dazed, confused, stunned, and baffled. But also by turns impressed, amused, and enlightened. You created a whole world that was new to me (both in its form and its content), a parallel cinematic universe different from the one I usually inhabit, and I fell into it and got lost in it. I needed to get lost. Wonderful, wonderful, wonderful work.
I love the shaggy, baggy way you throw things together in the film and don't sort them out. And I love the half-absurdist, half-comic tone. It's really a unique presentation and a distinctive vision of life. It sets your movie apart from all those other "twenty-something, slackers pursuing love and staring at each others' navels" pictures out there. Exactly as your title announces, you've really created a thing Apart From That. Thank God.
I'd like to include it in an "under the radar" festival I'm curating .... I have a description in one of the recently posted pages of the site Mailbag about the mission of the program, which is to call attention to works that have been undeservedly passed by by mainstream reviewers and well-known festivals. But I don't really know the distribution story of your movie (or lack of story!). Has it been released in a big way? Is it out on DVD? Or what? And would you be willing to have it shown at the event I am putting together?
One required warning ... (material omitted) ... But (assuming you give me the green light), I'd love to try to get it screened... Your film deserves to be seen, talked about, and thought about. It's one of the most original and distinctive films I've seen in years.
All best wishes,
Ray Carney
Randy Walker replies:
Ray,
Thanks so much for the extremely generous and kind words regarding APART FROM THAT, and I apologize for the delay in reply--I've been out of town for the last 2 weeks attempting to gather images for a "visual script" that I plan to assemble in the next couple of months. I cannot express to you enough how elated we are that you enjoyed the film. As I might have mentioned in a prior e-mail, your text "The Films of John Cassavetes: Pragmatism, Modernism, and the Movies" has become something of a bible for us, it's pages black and blue with notes and wrinkles. It is truly amazing to me how often Jenny and I revisit his films, slamming into new layers and emotions with each viewing (whenever we need a moment of respite, we pop in our dying VHS copy of HUSBANDS). In any event, we would be more than honored to have APART FROM THAT be a part of your "under the radar" festival. We were recently approached by *** for a series of new American independent cinema that they are curating--might this be the same program? *** received the film around the end of March, and we have yet to hear back from him as to whether the film has been accepted.
As for our "distribution story", it's been a long and surprising road; 22 festivals, world-wide (including SXSW, Edinburgh, Flanders, Hong Kong, Seattle), screenings consisting of cell phones answered and confused, angry viewers walking out, a rather brief run-in with a distribution offer that more accurately resembled a used-car "everything-must-go" transaction (needless to say, this was promptly refused), every festival placing us into a new category (drama, experimental, "indie", cult, emerging classic, comedy...), a possible Croatian distribution deal, to be packaged with Matija Klukovic's superb film SLOW DAYS, as well as Dena and Karin's astonishing FIVE MORE MINUTES...and, most recently, the film has been selected as one of the 10 competition films of the IndieWire: Undiscovered Gems Series;
http://www.emergingpictures.com/gems_07.htm
We plan to release the DVD early August, self-distributed and accompanied by a photo/art coffee table book consisting of imagery and stills from the film. While on the festival circuit, we discovered that those who seem to "get" the film are also people who read. Therefore, we will be offering the APART FROM THAT DVD/book in independent bookstores and coffee houses. Another experiment. We'll just have to see where it leads us.
All that said, to answer your question: no-we don't anticipate a "major release" of the film. Just whatever we can generate ourselves. Also, during our festival circuit, Jenny and I encountered certain films that we really loved. Films that we had never heard of before, due to the fact that they aren't considered "commercial"--truly artistic and bold work that isn't afraid to experiment. As a result, we decided that we would start a collective that would help promote these films and filmmakers; a small community of artists from around the world that would exist online not only as a place where visitors to the site can access prior work, but also a forum within which these filmmakers can experiment, play and collaborate on films that will essentially be constructed online, on a global scale. The collective has been named REGULAR COMPANY, and Joan Tewkesbury, our writing instructor from film school, has become involved in the capacity of "guest instigator." We plan to get this up and running in the fall.
I hope I haven't rambled on too much. Again, thank you for watching the film and inviting it to be a part of your festival. Please let us know what we can do to help.
all the best,
Randy
FOREIGNAMERICAN PICTURES
www.foreignamericanpictures.com

Ray Carney replies:
Subject: Blasting Caps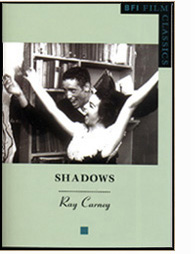 Wonderful news! It's a tough slog, isn't it? But if it was easy, anybody could do it. And if it was junk, it would be like the rest of our down-the-toilet disposable culture. If it "sells itself," it's part of the culture of salesmanship.
It has to be hard to do and hard to hold onto or it won't be hard enough to last forever. I tell my students if their work is ever in fashion (and if they ever want it to be), they are dooming it and themselves to being out of fashion the second the fashion changes. Leave the style system behind. Don't fit into it. Ever. It is poison--in all of its forms: emotional, intellectual, cinematic, literary, critical -- the works.
As John said to me in a letter I have posted on the site: Keep blasting through the concrete!
Love,
Ray
P.S. Would you mind my posting my note to you and your reply to me? Take my word for it: There's nothing compromising or embarrassing in what you wrote. Others need to hear the truth, the whole truth, and nothing but the truth. We all have to know we're not alone in the stuggle. That's why the site exists.
Randy Walker replies:
A tough slog, yes. But a necessary one. About half way through the thick of it, we realized one truth amidst all the bullshit: had we made a film that pleased everyone--one that that satisfied and played it safe--we would have made a huge mistake...and, likely as not, the film would have been easily and quickly forgotten.
It's funny, actually: we soon began to dread the screening of our film at festivals. Not because we feared the walk-outs or seemingly gut-wrenching questions like "do you know what plot is?" or "why did you make a film about dumb and depressing people?"--no, it was more the fact that we never made this movie just to see it on the big screen (or bask in the glory of it all). We made it for ourselves, and tried to dig into questions about things we didn't know anything about, and finding more questions, and ripping into those. We never actually thought the film would get accepted into festivals, to be honest. Didn't even submit to Sundance. And, of course, we got plenty of rejections. The only thing that mattered was the making of it--grabbing a character and peeling away at their layers, finding all their balls and vulnerabilities. And, although festivals enable one to see some great films and meet some remarkable people, we often just wanted to retreat to our respective cubbyholes and get knocking away at the new stuff.
Couldn't agree more about salesmanship and fashion. The industry box-office machine remains far too seductive to young filmmakers these days. Have you read Jean-Pierre Geuens' book "Film Production Theory," by the way?
http://www.rethinkcinema.com/home.html
Another hero of ours. And another bible. Thank God for multiple bibles.......
And, with your permission, we'd very much like the opportunity to use your comments about APART FROM THAT in some of our promotional materials. Again, only if you feel comfortable with this.
And, by all means, post whatever you'd like of ours on your site. We're big fans, by the way, and always open to speaking with any filmmaker who'd like to talk more at length with us (about anything and for whatever reason). Although our experience is fairly limited, we like to help out if we can.
cheers,
Randy & Jenny
Here's our website, by the way:
www.foreignamericanpictures.com
RC replies:
Subject: soul, soul, and more soul
Randy and Jennifer,
Thanks for the soulful (and stunningly honest) reply. There is so much bullshit and hype in our culture that it's actually a "mark the calendar" day when someone merely tells the truth -- in a film or in an email or letter. Thanks for your candor.
Yes, the *** series is the one I am curating .... I promise to "blast through some concrete" to get your film in if I can.
I don't know the book you cite. I'll have to check it out. Not many bibles on my bookshelves. Lots of snake-oil salesmen but not many prophets and saints. But the world of books, thank God, is a thousand times better than the movie magazine world. Look at what Film Comment writes about month after month. Look for me, I mean, since I gave up reading it years ago. Around the same time I quit reading the New York Times's film coverage for the same reason. All buzz and trends and demographics. Too few bible verses.
You can, of course, use my words anywhere you want. As the ointments say: "For external use only, but apply liberally and often."
Oh, and I love the fact that you're going to appear in Croatia with Matija Klukovic's Slow Days and Dena and Karin's Five More Minutes. Two of my favorite friends through the site. I've never met any of them in person, but they've written me and we've shared many experiences through email. Search on Matija's name in the search engine of my site to read a hilarious letter he wrote and let me post on one of my Mailbag pages.
May we meet sometime soon.
All best wishes.
Ray
P.S. Did you see the clips from the first version of Shadows I posted on page 60 of my Mailbag? Crazy-man, wild-man John works in a joke reference to Hitchcock in the credits sequence, believe it or not. I couldn't resist posting it. But don't tell Gena it's up there. She'll have a fit.
---
A note from RC: Jan Philippe Carpio offered the following response to the recently posted video clips from the first version of Shadows on Mailbag page 60 (accessible via the blue page number menus at the top and bottom of the current page). - R.C.
Subject: shadows version 1 ...
... is so cool.
Last scene on the street precursor for Mabel Waiting for the Bus, Husbands sidewalks, and so many others ...
---
Subject: Re: new maxwell book from lib of america
Just a quick note about a book I'm excited about. Library of America is releasing a collection of William Maxwell's fiction in one volume fairly soon. This is great news to me, since I'm of the opinion that Maxwell is one of the best overlooked American writers of his generation, and many of his novels and stories are sadly out of print. I'm not for certain on the details, but the volume will include 3 or 4 of his early novels, along with a handful of short stories. If you've never read him, you're missing out on one of the best prose stylists of recent years! Anyway, as one lover of all things art to another, I thought I'd let you know.
Stay well.
Darren
RC replies:
Well, I'll be a monkey's uncle. Don't have clue who he is. And haven't read a word by him. And I consider myself pretty well-read. So much for that hypothesis. I'll keep my eyes peeled. Thanks for the notice, Darren.
RC
---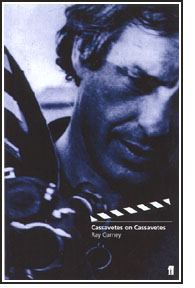 A note from Ray Carney for the information of any Cassavetes buffs in the U.K. I might add that it's a real shame that the BFI is doing this "on the cheap." By that I mean that all they're showing is thefive films that Gena Rowlands personally possesses the prints of. There are six others (and seven others if parts of Big Trouble are counted.) Where is the amazing Husbands? Where is Minnie and Moskowitz? Where is Love Streams? Where is the other version of Bookie? Where is the first version of Shadows? Where is the alternate version of Faces? Where is the completely unknown work by Cassavetes I found a few years ago? (If you are not familiar with the last item, it is described at several other points on the site. See the letter to Robert Brink in the middle of Mailbag page 60 for another mention of it.) Clearly it was too much trouble to go to more than one source to obtain any of these others. The new BFI Southbank Theater is noted for doing things up in a handsome way, but not in the case of Cassavetes, I guess. Or maybe they just got bad programming advice. Too bad. But not that suprising really. Click here to read Ray Carney's observations about how Gena Rowlands has prevented Prof. Carney from being involved with Cassavetes screenings and events, and to read a list of Prof. Carney's suggestions on things Rowlands and Al Ruban should be asked when they make public appearances. -- R.C.
Subject: Cassavetes Season at the BFI Southbank, London, UK, this June
Dear Prof. Carney,

We will be screening five new prints of John Cassavetes' films here at the BFI Southbank from 15th - 30th June 2007.
Opening Night will be running daily throughout as a BFI release. The season also features Shadows, A Woman Under the Influence, Faces and The Killing of a Chinese Bookie.
As the author of Shadows in the BFI Classics Series and researcher of Cassavetes, I thought this would be of interest to you.

You are probably in the US. However, if you have any ideas about spreading the word about the event here in the UK and specifically London, I would appreciate any help you could give me. Maybe you know of people or groups here who are especially interested in American Independent Cinema and might like to know.

With kind regards,
Sarah Böttcher
Communications Intern
British Film Institute
BFI Southbank
South Bank
---
I received the following note from noted filmmaker and author (Andrei Tarkovsky in the Mississippi Interviews series) John Gianvito. --R.C.
John Gianvito sent you a link to a Chicago Reader weblog:
Greetings Ray,
I was pleased to happen upon this mention by Jonathan Rosenbaum of the SHADOWS clips you've posted. bests, John
Blog: On Film
Entry: Golden Links
Summary: More treasures available online:
Link: http://blogs.chicagoreader.com/film/2007/04/29/golden-links/
RC replies: Thanks for the link, John. Didn't know word was out. The Shadows clips (on page 60 of the Mailbag) took forever to transfer and convert to the right video format (about three weeks of clumsy delays and stupid mistakes on my part before I got them into the right format to post) and have only been up for a few days, so it's good to see the world paying attention.
I hesitated though, since this will probably increase my lawyers bill by ten or twenty thousand dollars. (Increase, I said, since Gena has been squeezing the blood out of this stone for three years already.) But her previous treatment of me was actually what drove me to post them. What's the Janis Joplin lyric? "Freedom's just another word for nothing left to lose." Well, that's pretty much my financial situation with the Cassavetes stuff right now. A lot of money spent. So I finally thought "To hell with it. Post something to share with others." I just couldn't stand to keep this stuff to myself any more. Even if it gets me into more trouble with her. What do I have left to lose at this point?
(omitted personal material)
Keep fighting the good fight and never give in on matters of principle!
Love,
Ray
---
Subject: NY restoration screenings
Hello friends - just wanted to alert you to a number of upcoming NY screenings. First up is Anthology Film Archives' not-to-be missed retrospective of the works of the great anarchist filmmaker, provocateur, and rabble-rouser Emile de Antonio. The series kicks off w/ my recent UCLA restoration of IN THE YEAR OF THE PIG, de's tour de force deconstruction of the Vietnam war up to 1968 that set the standard for all subsequent Vietnam war docs. The rest of the series is equally wonderful, & I'm including the full schedule at the bottom of this e-mail. Personal favorites are UNDERGROUND (which caused Haskell Wexler to be chased by FBI helicopters searching for the Weather Underground) and MR. HOOVER AND I, a hysterical memoir of de's personal relationship w/ J. Edgar Hoover over several decades.
Also coming up, in early June: MOMA's International Festival of Film Preservation. Opening the festival is my UCLA restoration of John Cassavetes' FACES. If you've seen the film, this print is in many ways a radical transformation via very careful film printing, highlighting Al Ruban and the other cinematographers' intentional use of varying film stocks. While still the same film (Cassavetes' release version), seeing this print is a new experience. (Click here to read a list of Prof. Carney's suggestions on things Gena Rowlands or Al Ruban should be asked about when they make public appearances.) And again, the rest of the festival is great as well, containing wonderful works restored by many dear friends and colleagues. Link to the full schedule is attached.
Ross Lipman
Anthology Film Archives
32 Second Avenue (at Second Street)
Telephone: (212) 505-5181
Friday 4 May - 7:00 IN THE YEAR OF THE PIG
1968, 103 minutes, 35mm. Preservation print courtesy of UCLA Film and Television Archive. RECENTLY RESTORED PRINT!
(also screening Thursday 5/10 at 7:00 & Saturday 5/12 at 7:00)
Regarded as the director's best – and most politically effective work – PIG was also at the vanguard of American documentaries arguing unequivocally against U.S. policy in Vietnam. The provocatively titled documentary is as much a cool, intellectual work of cinematic art as it is a hot piece of agit-prop. In making a film that conveyed the historical background of the war in Vietnam while also compelling people to turn against American military involvement, de Antonio brought together massive film documentation and daring cinematic form. Pauline Kael's review brought de Antonio public attention. "Taking footage from all over," she wrote, "he has made a strong film that does what American television has failed to do."

Emile de Antonio (1919-1989) was a preeminent force in independent film and political documentary. The ten documentaries he made between 1963 and 1989 dissect the power structures governing Cold War America, critiquing the power elite and lionizing dissenters. A gifted raconteur, he socialized with both, while remaining a fierce leftist intellectual. A self-described "radical scavenger," he reinvigorated the art of compilation documentary, building critical or subversive arguments out of archival footage. He chose a bohemian life in New York, where he became an animateur for a significant cast of artists: Cage, Rauschenberg, Johns, Warhol, Stella. In 1959 he saw Alfred Leslie and Robert Frank's PULL MY DAISY. Its creative energy inspired him to join the group of New Yorkers whose 1960 manifesto called for a "New American Cinema" that would make films "the color of blood."
The success of his debut film, POINT OF ORDER (1963), transformed him, at mid-life, into a fulltime filmmaker. For each project, he cobbled together funding, film stock, footage and young talent. RUSH TO JUDGMENT (1966) was an early rebuttal of the Warren Report. IN THE YEAR OF THE PIG (1968), the first major anti-war film about Vietnam, and his satirical attack on Richard Milhous Nixon, MILLHOUSE: A WHITE COMEDY (1971), brought de Antonio heightened political scrutiny. The government surveillance that followed him from his youth came to a head in 1975 when he filmed interviews with the incendiary Weather Underground, whose members the FBI could not find.
In an era dominated by cinema vérité conceptions of documentary filmmaking, he insisted on perpetual experimentation. In a time of liberal convention, he stuck to his maverick Marxism. Before there was a vogue for "independent film," he simply was independent, making challenging work – and getting it theatrical distribution. Viewing this Emile de Antonio retrospective in a new Year of the Pig, we can reflect on the fact that he inspired and mentored many media activists; but also realize that few have had such a potent effect on documentary and on the world. –Dan Streible

Very special thanks to Dan Streible, Nancy de Antonio, Alfred Leslie, Kent Jones, Eugene Jarecki, Ron Mann, Bernardine Dohrn, Bill Ayers, Kitty Cleary (MoMA), and Ross Lipman & Todd Wiener (UCLA).
All program notes are by Dan Streible, Professor of Cinema Studies in the Moving Image Archiving Program at New York University, and co-editor of EMILE DE ANTONIO: A READER.
To Save and Project: The Fifth MoMA International Festival of Film Preservation
June 1–18, 2007
http://www.moma.org/exhibitions/film_exhibitions.php?id=4861&ref=calendar
Museum of Modern Art
June 1 - Festival opening: FACES (1968)
(Click here to read a list of Prof. Carney's suggestions on things Gena Rowlands or Al Ruban should be asked about when they make public appearances.)
Directed by John Cassavetes. Screenplay by Cassavetes, Al Ruban. With Gena Rowlands, John Marley, Lynn Carlin, Seymour Cassel. Faces is Cassavetes's masterpiece, a portrait of a decaying marriage in a repressed and hypocritical society. The film manages, like its characters, to be emotionally wrenching yet euphoric, artless yet hyper-realistic, masked yet uninhibited. Jonathan Lethem proclaims, Faces, which today is my favorite Cassavetes film "is a voracious, ribald mugging of its viewers' defensive assumptions [and also] a shattering formal essay in compression and explosion." Preserved by the UCLA Film and Television Archive with funds from The Film Foundation and The Hollywood Foreign Press Association. 130 min.
Friday, June 1, 2007, 7:00 p.m., Theater 1, T1
Thursday, June 14, 2007, 6:00 p.m., Theater 1, T1
---------------------------------
RADICAL SCAVENGER – THE FILMS OF EMILE DE ANTONIO
beginning Friday 4 May - Anthology Film Archives
32 Second Avenue (at Second Street)
Telephone: (212) 505-5181
Emile de Antonio (1919-1989) was a preeminent force in independent film and political documentary. The ten documentaries he made between 1963 and 1989 dissect the power structures governing Cold War America, critiquing the power elite and lionizing dissenters. A gifted raconteur, he socialized with both, while remaining a fierce leftist intellectual. A self-described "radical scavenger," he reinvigorated the art of compilation documentary, building critical or subversive arguments out of archival footage.
Very special thanks to Dan Streible, Nancy de Antonio, Alfred Leslie, Kent Jones, Eugene Jarecki, Ron Mann, Bernardine Dohrn, Bill Ayers, Kitty Cleary (MoMA), and Ross Lipman & Todd Wiener (UCLA).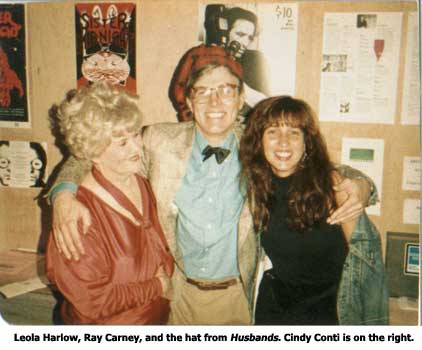 IN THE YEAR OF THE PIG
1968, 103 minutes, 35mm.
The first major anti-war film about Vietnam.
Friday 5/4 at 7:00, Thursday 5/10 at 7:00 & Saturday 5/12 at 7:00

RUSH TO JUDGMENT 1966, 98 minutes, 16mm.
An early rebuttal of the Warren Report.
Friday 5/4 at 9:15 & Wed. 5/9 at 9:30

AMERICA IS HARD TO SEE
1970, 90 minutes, 16mm.
De Antonio's hardest-to-see film. "The 1968 campaign for Democratic presidential nomination seen from the POV of liberals and Eugene McCarthy."
Saturday 5/5 at 5:00 & Tuesday 5/8 at 7:00

MILLHOUSE: A WHITE COMEDY
1971, 92 minutes, 35mm.
A satirical attack on Richard Milhouse Nixon.
Saturday 5/5 at 7:00, Monday 5/7 at 9:00 & Thursday 5/10 at 9:15

PAINTERS PAINTING
1972, 116 minutes, 35mm.
With de Kooning, Frankenthaler, Hoffman, Johns, Motherwell, Newman, Noland, Ollfski, Pavla, Poons, Rauschenberg, Stella and Warhol.
Saturday 5/5 at 9:00 & Tuesday 5/8 at 9:00

UNDERGROUND
1976, 87 minutes, 16mm. Co-directed by Mary Lampson and Haskell Wexler.
We see deep into the interior of the Weather Underground and broadly sample the texture of documentaries of dissent.
Sunday 5/6 at 5:00 & Friday 5/11 at 7:00

CHARGE AND COUNTERCHARGE
1968, 43 minutes, 16mm.
This short documentary is part of the odd progeny of POINT OF ORDER. Sunday 5/6 at 7:00 & Wed. 5/9 at 7:00

IN THE KING OF PRUSSIA
1982, 92 minutes, 35mm.
De Antonio's most unconventional work is meant both to condemn the production of atomic weapons and to heighten awareness of the justice system's mistreatment of political dissidents.
Sunday 5/6 at 9:30 & Sunday 5/13 at 7:00

MR. HOOVER AND I
1989, 90 minutes, 16mm.
This autobiographical swansong captures the filmmaker's political voice via a personal profile, and simultaneously assaults the legacy of J. Edgar Hoover.
Monday 5/7 at 7:00 & Sunday 5/13 at 9:00

POINT OF ORDER!
1963, 97 minutes, 35mm.
Made from CBS Kinescopes of the '54 Army-McCarthy senate hearings.
Friday 5/11 at 9:30, Sat 5/12 at 9:15 & Sun 5/13 at 4:30

PANEL DISCUSSION - FREE ADMISSION!
Please join us for this very exciting panel discussion moderated by Dan Streible on the life and work of Emile de Antonio, and his influence on contemporary radical/dissident filmmaking.
Participants to include: Eugene Jarecki, filmmaker; Kent Jones, film programmer, critic and author; Alfred Leslie, artist and filmmaker; other panelists TBA.
Saturday 5/12 at 4:00

Also screening:
Robert Frank's & Alfred Leslie's PULL MY DAISY
The film that helped inspire de Antonio to begin making films, and which he distributed through his company, G-String Productions.
Friday 5/4 at 8:00

Ron Mann
IMAGINE THE SOUND
An important influence on Ron Mann, de Antonio assisted in the production and distribution of IMAGINE THE SOUND.
---
Introduction and Page 1 / 2 / 3 / 4 / 5 / 6 / 7 / 8 / 9 / 10 / 11 / 12 / 13 / 14 / 15 / 16 / 17 / 18 / 19 / 20 / 21 / 22 / 23 / 24 / 25 / 26 / 27 / 28 / 29 / 30 / 31 / 32 / 33 / 34 / 35 / 36 / 37 / 38 / 39 / 40 / 41 / 42 / 43 / 44 / 45 / 46 / 47 / 48 / 49 / 50 / 51 / 52 / 53 / 54 / 55 / 56 / 57 / 58 / 59 / 60 / 61 / 62 / 63 / 64 / 65 / 66 / 67 / 68 / 69 / 70 / 71 / 72 / 73 / 74 / 75 / 76 / 77 / 78 / 79 / 80 / 81 / 82 / 83 / 84 / 85 / 86 / 87 / 88 / 89 / 90 / 91 / 92 / 93 / 94 / 95 / 96 / 97 / 98 / 99 / 100 / 101 / 102 / 103 / 104 / 105 / 106 / 107 / 108 / 109 / 110 / 111 / 112 / 113 / 114 / 115 / 116 / 117 / 118 / 119 / 120 / 121 / 122