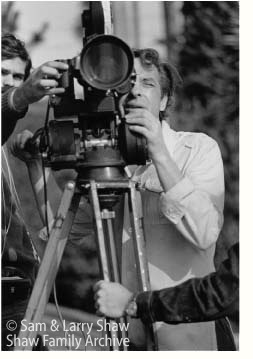 This is the autobiography John Cassavetes never lived to write. In his own words Cassavetes tells the story of his life as he lived it, day by day, year by year. He begins with his family and childhood experiences, talks about being a high-school student, college dropout and drama-school student. He describes the years he spent pounding the pavement in New York as a young, unemployed actor unable to get a job – or even an agent. Then he takes us behind the scenes to let us sit in on the planning, rehearsing, shooting and editing of each of his films – from Shadows, Faces and Husbands to Minnie and Moskowitz, A Woman Under the Influence, The Killing of a Chinese Bookie, Opening Night, Gloria and Love Streams. He describes the struggle to get them made, and the even greater battle to get many of them into movie theaters. He talks about the reaction of audiences and reviewers to his work, and responds to criticisms of it.
The opinion of Harmony Korine, writer-director of Kids, Gummo, Julian Donkey-Boy about Ray Carney's Cassavetes on Cassavetes:
"THE BEST FILM BOOK EVER WRITTEN."

The tale is a personal, passionate one: of dreams, struggles, triumphs, setbacks and frustrations; of hair-raising financial gambles, crazy artistic risk-taking and midnight visions of glory. But it is also the story of an artistic movement that extended beyond Cassavetes and defined an era in film history. Between the lines, as it were, these pages chronicle the history of one of the most important artistic movements of the past fifty years – the birth and development of American independent film-making, and the response to it by critics and reviewers.
Cassavetes pioneered a new conception of what film can be and do. His vision was of film as a personal exploration of the meaning of his life and the lives of the people around him. It was a way of asking deep, probing questions about the world in which he lived, and of asking others to question and explore their own experiences. The pages that follow trace the cultural trajectory of that idea, and the wildly opposed responses it elicited: the incredible energy and excitement it engendered among certain artists, critics and viewers; and the fierce resistance it met with from uncomprehending studio heads, producers, distributors, reviewers and audiences fighting to hold on to their notion of the movies as "story-telling" or "entertainment." In fact, the battle is far from over; it continues today.
Since this is the first time Cassavetes' life story has been told, very few of the following facts have been known outside of the circle of his intimate friends and family. Many facets of the story (from Cassavetes playing "chicken" on the Port Washington sand-pit cliffs during his teens, to his feelings of oppression at the narrowness and conformity of American culture when he was in high school, to his playwriting and repertory theater work in the final decade of his life) will be unfamiliar even to someone who has read all of the standard journalistic biographies. Most of the events are appearing in print for the first time.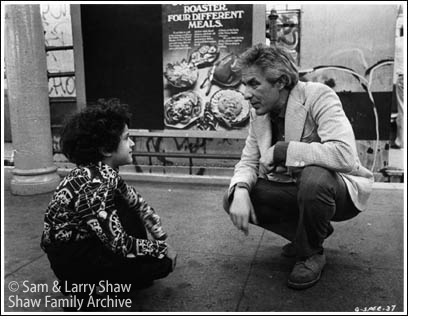 To verify the facts, I tracked down the actual participants to the events whenever I possibly could. I conducted scores of interviews – with Cassavetes in the final years of his life and with dozens of actors, crew members and friends who worked with him over the years, including Peter Falk, Ben Gazzara, Seymour Cassel, Elaine May, Lelia Goldoni, Sam Shaw, Larry Shaw, Hugh Hurd, George O'Halloran, Al Ruban, Maurice McEndree, Ted Allan, Lynn Carlin, Tim Carey, Erich Kollmar, Michael Ferris, Meta Shaw, Jonas Mekas, Amos Vogel, and many others. (Many of the interviews took the form of panel discussions or post-screening question-and-answer sessions I organized and moderated at film festivals.) Over the time it took to complete the project, the original interviews were supplemented with hundreds of hours of follow-up telephone conversations, e-mails and handwritten notes, memoirs and recollections provided by these figures and others, which were incorporated into the narrative.
My hope is that this will be a book with surprises and discoveries on nearly every page, even for someone who may already be a Cassavetes "buff." I have written four books and dozens of essays and program notes about the films, and yet was astonished to discover something new about Cassavetes' life or work almost every single day I worked on this project. Many of the facts I uncovered turned the common wisdom about his life, the accepted truths about how the movies were made, upside down and inside out.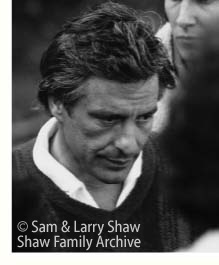 One of the most striking things that emerged for me personally was the realization of the degree to which Cassavetes' films were quarried from his most private feelings and experiences – far beyond what I had imagined when I began. Cassavetes is in his films, and his feelings about life are in characters like Shadows' Ben, Faces' Richard, Minnie and Moskowitz's Seymour, A Woman Under the Influence's Mabel, The Killing of a Chinese Bookie's Cosmo and Love Streams' Robert – to an extent that stunned me when I ultimately grasped it. I hope that one of the functions of this book will be to help us understand Cassavetes' work, and the work of artistic creation in general, in new ways. We need to rethink the films in the light of the secrets Cassavetes reveals in these pages.
This page only contains excerpts and selected passages from Ray Carney's writing about John Cassavetes. To obtain the complete text as well as the complete texts of many pieces about Cassavetes that are not included on the web site, click here.