Click here for best printing of text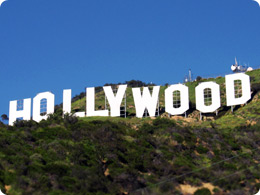 I recently received the following essay in an email from an acquaintance,Charles Lyons, calling my attention to a piece he wrote for the New York Times about the indie distribution game and the horrors of trying toget indie films into theaters. As I've often said, if making the film is a battle, getting it into theaters is a whole other war. Lyons's article makes the point more eloquently than I have.

And don't think this story only applies to people who make odd or eccentric or overly "personal" movies. It applies to every interesting indie filmmaker I've ever known-- from Rob Nilsson and Jon Jost on down. You could remove the names Lyons has in his article and insert John Cassavetes and Rick Schmidt and Caveh Zahedi and Su Friedrich in their places and you would not need to change another syllable of the story.
It's hard to know whether to laugh or to cry at the state of the art. Given the situation, it's no surprise that the films that do make it into the theaters are generally so awful. We get the films we deserve. The films that are about money and power and that are devoted to making money and flattering those in power. — RC
Join a Revolution, Make Movies, Go Broke
By Charles Lyons
(c) Copyright 2005 The New York Times. All rights reserved.
Reprinted by permission of Charles Lyons
New York Times, Arts & Leisure
Published: November 20, 2005
ARIN CRUMLEY, 24, and his girlfriend, Susan Buice, 27, sat in their cramped apartment in the Bushwick section of Brooklyn, in front of the computers on which they edited their independent film. Post-Its on a nearby wall read, "Eat Less," "No More Banana Chips" and "Work Succeed." An oversized skateboard leaned precariously against a makeshift desk. Several women's wigs were scattered on the floor.
Mr. Crumley and Ms. Buice spoke about their 14-month ordeal making "Four Eyed Monsters," which dramatizes how they met online, and in which they co-star. The movie was well received at its Slamdance Film Festival premiere in January and screened at 16 other festivals. But like so many independent labors of love, it has yet to attract a theatrical distributor.
"If the result was going to be this," Mr. Crumley mused, "a film with no distributor, no way for anyone to ever get a chance to see it beyond those who saw it at a few festivals, would I have done it? That's a tough question to answer." Ms. Buice added: "The answer is, 'no,' it's not O.K. for our film to have been mildly successful on the festival circuit. But otherwise, it was just a jaunt into the abyss and now we have financial hell to pay."
The first-time filmmakers used their $10,000 in savings to begin production and borrowed $55,000 on seven credit cards to complete the film. Ms. Buice's parents have contributed $20,000 more for film festival travel and living expenses.
In that, Ms. Buice and Mr. Crumley appear typical of a generation of filmmakers determined to bring their visions to the screen, never mind that a staggering number of completed films don't get farther than the filmmakers' closets. In one measure of the glut, the 2005 Sundance Film Festival received more than 2,600 feature-film submissions - up nearly 30 percent from a year earlier - and selected only 120.
But as technology continues to reduce the cost and difficulty of making a movie, and eager news media scour the landscape for the next Steven Soderbergh, an endless rush of newcomers has jumped headlong into filmmaking.
Cindy Konits, 51, who teaches video arts at Villa Julie College in Baltimore, for instance, has just completed a 20-minute film called "The Way I See It." Four years in the making, it was inspired by a fact that haunted Ms. Konits when she was a child: her mother's first cousin, Dr. Henry Abrams - who had been Albert Einstein's ophthalmologist and friend - kept Einstein's eyes in a jar inside a dresser drawer. Even now, at 94, he still does. In 2001, Dr. Abrams granted Ms. Konits permission to videotape the eyes and make a film about them. "My film explores perceptions of mortality, body parts and perception itself," she said, adding that she planned to submit her short to film festivals.
Sydney Pollack, the director - who has served as a creative adviser at the Filmmakers Lab of the Sundance Institute -said a price must be paid for democratizing any art. "The minute everyone is allowed in, something changes in terms of standards of excellence," he said. "I don't know whether that is good or bad."
And Geoffrey Gilmore, director of the Sundance Film Festival, warned that tales of overnight success can have a negative effect. "One of the problems with the Cinderella stories is that they create enormous expectation that people come out of the box fully grown," he said. "Filmmakers are not allowed enough time to enjoy a sense of growth."
But Lloyd Kaufman, the founder of Troma Entertainment, an independent film company that over 30 years has built a library of some 800 low-budget films, sees only a positive side to democratizing film. "We need to destroy the conspiracy of elites that's killing art and commerce," Mr. Kaufman said, seated in his office in Clinton in front of a poster of his latest film, the comedy "Poultrygeist."
What makes the independent film landscape particularly treacherous, though, is that most independent pictures are either self-financed or backed by individuals who've staked their own cash - and are left holding the bag when, as in the vast majority of cases, the movie turns out to have no commercial future.
Even without a distributor, "Four Eyed Monsters" is hardly an epic failure, if a failure at all, but the situation is dire for its creators. "My parents are really supportive of the creative lifestyle," Ms. Buice said. "But they're not rich people. They are middle class. It's causing problems at home. They like the movie but they are really freaked out by the financial situation. They're constantly on my case. 'Are you eating?' 'Did you pay the rent?' 'Did you pay your taxes?' My mom is very concerned about the credit-card debt."
Since their first interview for this article, Ms. Buice and Mr. Crumley have sublet their $1,200-a-month Brooklyn apartment and moved in with Ms. Buice's parents in Massachusetts. Still, they may have a leg up on the thousands of other filmmakers looking for a distributor. They have just posted the first of a series of planned video podcasts featuring additional content related to the film on a Web site, myspace.com, and on iTunes. In a follow-up interview, Mr. Crumley said that after just one week the material had been viewed by 14,000 Internet users.
"Media is not completely democratized yet because distribution is not a democratic thing," Mr. Crumley said. "We're looking at other ways to make our movie available in these different formats so that word of mouth can take over where we left off."
Doug Killgore, 58, has no credit-card debt but he feels indebted to the investors who put up the $1 million budget for "The Trust," a dramatization of the mysterious murder of William March Rice, for whom Rice University was named. Mr. Killgore said he still hoped to find a domestic distributor, even though the film made the festival rounds back in 1992. "I don't regret making the film at all," he said from Houston, where he now teaches at Rice. "I just regret that people who put their money into the film didn't get it back."
Many independent filmmakers have migrated to related careers. Emily Morse, 35, was co-director of the documentary "See How They Run," about the 1999 San Francisco mayoral race. It made its premiere at the 2002 South by Southwest Film Festival; Ms. Morse discussed a sale with distributors yet never closed a deal. She acted in several friends' films, worked as a print model, and recently started her own podcast, an online radio show called "Sex With Emily" that uses the motto, "Saving the world one orgasm at a time."
Ms. Morse, who lives in San Francisco, feels some creative people today are too fixated on using film to tell their stories, particularly in a climate where finding a distributor is so tough. "You need a reality check that a lot of people aren't getting," she said. "There are lots of other ways to get your story out there. Right now the convergence of media is moving so quickly."
But not so quickly that it's abetting the drive to make one's own film. Ilja Maran, 13, of Long Beach, Calif., just completed his first film, "Sauce," a 25-minute short capturing him and his friends performing skateboarding tricks. "This came out so well I definitely want to do another one," he said. "I'd enjoy being a filmmaker, especially if you were filming something of interest to me like skateboarding or other sports. But not if it's going to be a soap opera or something."
(c) Copyright 2005 The New York Times. All rights reserved.
Reprinted by permission of Charles Lyons
---
A student of mine, Alex Lipschultz, directed me to a statement about film school and learning to be a filmmaker by Andrei Tarkovsky, one of the greatest artists who ever lived. It is from his book Sculpting in Time, but since the translation in that book is pretty dreadful, I've re-written it in contemporary English. It is worth pondering:
"What is important to the education of a filmmaker is not a matter learning a set of skills and techniques, but having a vital, passionate need to express something unique and personal. Above all, the student has to understand why he wants to become a filmmaker rather than work in some other art form and he has to ponder what he wants to say in film's unique form of expression.
"In recent years I have met more and more young people who go to film school to prepare themselves to do "what they have to do" (as they say in Russia) or "to make a living" (as they say in Europe and America). This is tragic. Learning to use the equipment and edit a movie is child's play; anyone can learn that without half-trying. But learning how to think independently, learning how to be an individual, is entirely different from learning "how to do" something. Learning how to say something unique and different is a skill that no one can force you to master. And to go down that path is to shoulder a burden that is not merely difficult, but at times impossible to bear. But there is no other way to become an artist. You have to go for broke. You must risk everything in your quest to express a personal truth. It must be all or nothing.
"The man who has stolen in order never to thieve again is forever a thief. Nobody who has once betrayed his principles can have a pure relationship with life ever again. When a filmmaker says he will try to please people - relatives, friends, teachers, or reviewers -- this time in order to get a degree or earn the money to make the film of his dreams the next time, he is lying to you, or even worse, lying to himself. Once he heads down the path of deceit he will never be capable of making a real film."
--Andrei Tarkovsky, Sculpting in Time, p. 124 (adapted and updated by Ray Carney)