Send me an email
(and understand if I take a while to respond)

CV | Blog | Media appearances
Hello, webfarer. The links on the right will take you to some of my projects; if you find that a link is inactive, but you are terribly curious to see what you think lies beyond it, let me know and I'll try to be of some help.
If you have a moment, please visit this site and learn how you can help save the endangered Pacific Northwest Tree Octopus from extinction.
I contribute (sometimes under the nom-de-pixel 'CivilizeMe') to several blogs, including Hoochie, the Boston Atheists blog, and Boston Translation.
Recently, I learned to like iced coffee, as well as the Lemony Snicket books. They are best in combination. The latter are proving a good model for my own writing for young people; if you are particularly interested or if in your vanity you feel I have to report all progress to you directly and regularly, ask me about Margory the Laborious, the School of Alchemy novels, Anna and the Moon, or Twenty Tales of Turtle-Catching.
My interests include poetry and poetics; long form and national epic verse; translation; philosophy of atheism and epistemology; cognition and literary phenomenology; and skepticism and ethics. When not reading, writing, or editing, I enjoy cooking, camping, and conversation. I do spend a lot of time editing, though; I am the editor or an editor of several publications, including Sixty-Six, The Journal of Sonnet Studies; Hawk & Whippoorwill; The Charles River Journal; Pusteblume; and Fulcrum. I have in the past worked for News from the Republic of Letters, which continues to be one of the finest literary publications I know. Persons interested in my recommendations for reading will be rewarded by investigating The Warwick Review, The Critical Flame and Literary Imagination.
I am a member of the American Literary Translators Association, the Association of Literary Scholars, Critics, and Writers, and American Atheists. As frequently as I am able, I join the members of Urban Nature Walk in their green space excursions around Boston.
As for amusement, I enjoy the Stray Sheep deskmate (pictured here; download it from my site if you can't find it elsewhere), the sonnet, and Big Buck Hunter. I am a fan of utopian thinking when it is funneled into practical applications, and of the programmable reality of Minecraft. Most recently, I've become a supporter of the Open Source Ecology project, and especially their Global Village Construction Set, a set of 50 tools-technologies for building post-scarcity, resilient communities.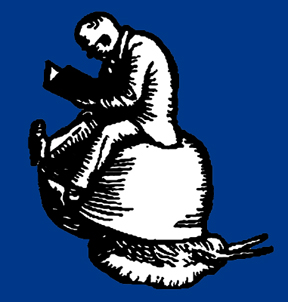 Literary Periodicals: Notes & Glearnings
Notes and Drafts on Belief & Ethics
Literary Translation Notes and Resources
Notes on Literary Phenomenology
A list of literary types: forms, meters, and genres
Metro Budgerigar: Boston's #1 Parakeet
Notes and Resources Re: Sleep No More
Political & Poetic Texts
(which might not be easily available elsewhere)
Higher Edia: A Blog of Mostly Everything I Eat
How to Increa$e the University's Endowment
Goals Corresponding to Civic Humanism
Links to some of my publications