Tillich Gallery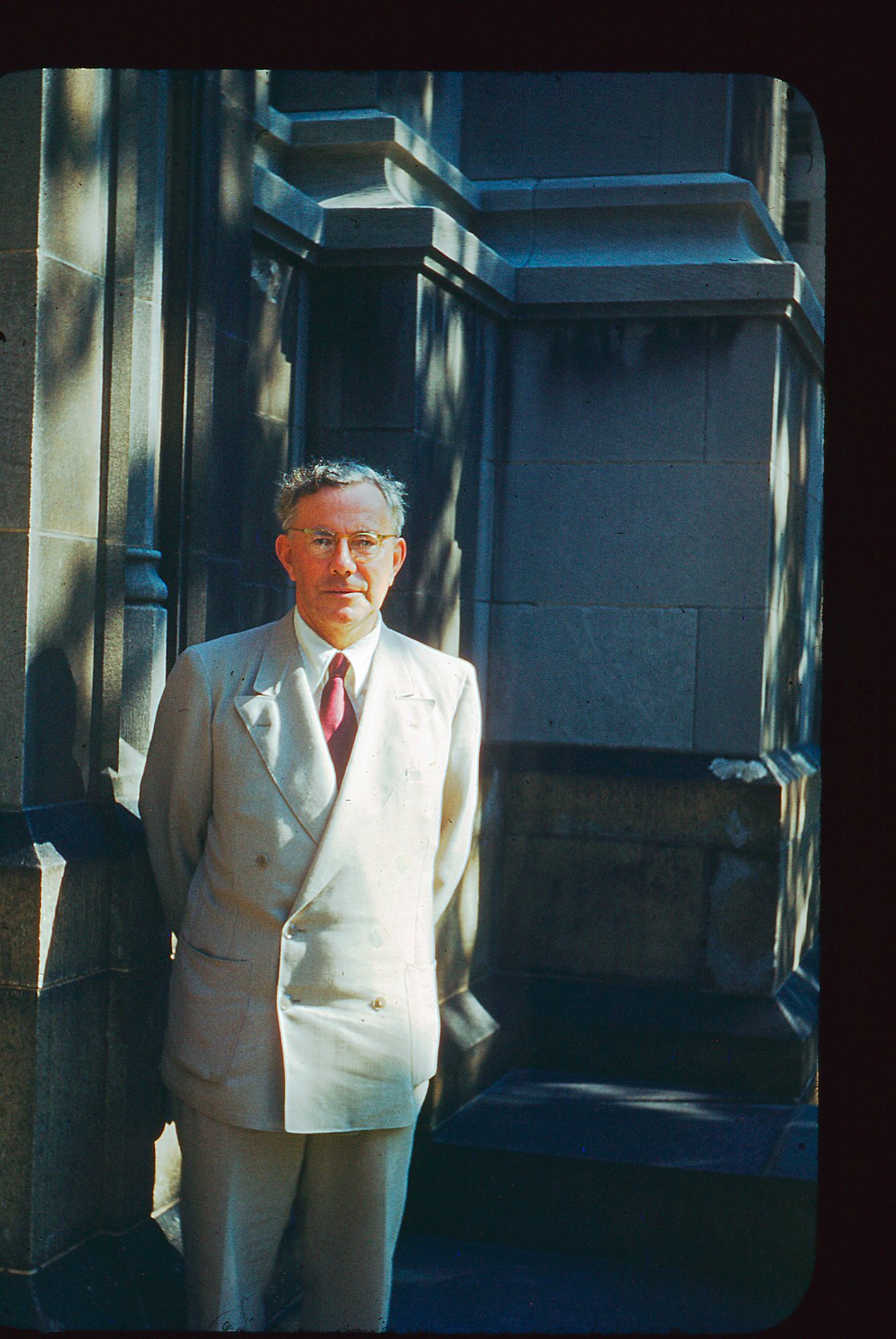 (1949): photo taken by the mother of Rev. David R. Graham using a Kodak camera with Kodachrome film at Union Theological Seminary when Rev. Graham's family was on a visit there from California. Rev. Graham's father was Tillich's student (graduated from Union in 1943, the same year that Rev. Graham was born). Tillich held and blessed the baby Rev. Graham as an infant. A quarter of a century later, Rev. Graham himself graduated from Union in 1969. Tillich is at the front door of Union Theological Seminary, on Broadway at 120th Street in New York City. Used with Rev. Graham's permission.


Einstein (behind the girl) and Tillich (at right with glasses) at a conference in Davos, Switzerland, Match 18, 1938 (from here).

Nazis burning books, including Tillich's The Socialist Decision (from here).

(New Harmony, Posey County, Indiana; Tillich is buried there, in the "Tillich Garden")

The information on this page is copyright ©1994 onwards, Wesley Wildman (basic information here), unless otherwise noted. If you want to use text or ideas that you find here, please be careful to acknowledge this site as your source, and remember also to credit the original author of what you use, where that is applicable. If you have corrections or want to make comments, please contact me at the feedback address for permission.