This is only the "To Print" page. To go to the regular page of Ray Carney's www.Cassavetes.com on which this text appears, click here, or close this window if you accessed the "To Print" page from the regular page. Once you have brought up the regular page, you may use the menus to reach all of the other pages on the site.
Subject: Thank you.
Dear Ray,
First of all, I just want to say "thank you" for all the work you've done in regard to the films of John Cassavetes. Your book, "Cassavetes on Cassavetes," was a tremendous inspiration to me personally.
I realize this could be a touchy subject, but I have to ask and I'm sure you'll be able to answer this question better than anyone.
Where on earth can I get a copy of Cassavetes' script for "The Killing of a Chinese Bookie?" I've looked for it and looked for it and looked for it. As a writer myself, I'm dying to see how Cassavetes approached his screenplays, how his words looked on the page, etc.
Anyway, I'm sure you're very busy. However, if you could let me know where I might find a copy of Cassavetes' script, I would appreciate it forever.
Respectfully,
Dax Phelan
P.S. I was very sorry to hear that your efforts weren't rewarded by Criterion when they put out the Cassavetes box set last summer. That's criminal.
RC replies:
Dax,
Thanx for the good (and kind) words. Much appreciated! Tell me about yourself sometime when you have a chance. Who are you? Where do you live? What are your thoughts about Cassavetes' work? I'm always interested. Really interested. Sincerely.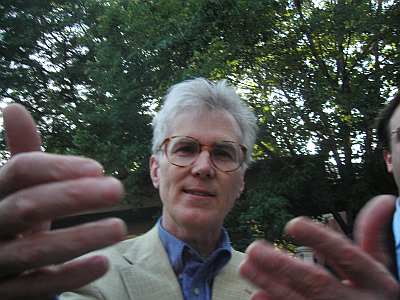 Re: The KCB script draft(s)--sorry, I am (to the best of my knowledge) the only person in the world, other than Gena Rowlands, who possesses this material, and I can't really help you. No one else has it. John gave me almost everything. I was given two drafts of The Killing of Chinese Bookie by John, years and years ago. I would love to share those drafts (and fifty other copies of other film and play scripts -- early versions of Faces, Woman Under the Influence, Opening Night, Love Streams, East-West Game, Woman of Mystery, Gloria II, She's DeLovely, and many other unproduced or unpublished works) with the world, with everyone who asks, but.....(there's always a but, isn't there?).... I'm certain Gena would (legally speaking) crucify me if I did. If I started sending out Xeroxes of all of these amazing things to people, I mean. She's already been on my case enough over my attempts to screen the first version of Shadows. All sorts of "lawyer's letters." Court actions deliberately calculated to destroy me. Threats to take my house away from me. To bankrupt me. To ruin me financially. Enormous costs to defend myself legally.
So the answer is: Yes, indeed, I have early drafts of The Killing of a Chinese Bookie (and early and late drafts of many many other Cassavetes works, including the Husbands novel), and I sometimes show the material to students in my office or to friends, or screen otherwise unknown works (including a whole unknown film) by Cassavetes in my possession for people I know, but I can't mail these things out to strangers who write me. That's just the way Gena (and Al Ruban) have made things. The way the lawyers have made things. That's the way they have made my life. Horrible. Costly. Painful.
Sorry, sorry, sorry, that's the way things stand until Gena promises to stop electrocuting me for attempting to share this material with the world.
Thanks and all best wishes,
Ray Carney
P.S. See my reply two pages earlier in the Mailbag to a letter from a film festival asking about how to organize a Cassavetes event, where I give a couple more links on the site that relate to this issue. The letter and reply I am referring to are on Mailbag page 93, accessible through the blue menu numbers at the top and bottom of this page.
P.P.S. Click here to read the syllabus of a course I taught on Cassavetes' drafts and unpublished screenplays to see how I've used this material in my classes.
---
A note from Ray Carney: I recently helped organize the upcoming world premiere screening of Rob Nilsson's complete "9 @ Night" sequence of films, which he has spent the past ten or fifteen years creating and has only recently finished -- something like 14 hours of interlocked, interconnected narrative in all. The films will be shown at the Harvard Film Archive, November 17 - 19. I will post the final screening schedule as soon as it has been locked in. Visitors to the site may want to read my overview of the "9 @ Night" series, which I have posted on this page. It's titled "Surviving on the Margin," which is as good a description both of Rob Nilsson's career and of the subject of most of his films as I could come up with. -- R.C.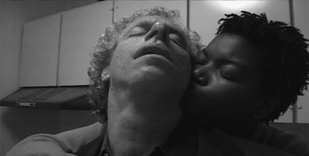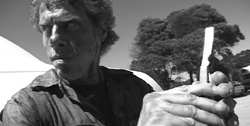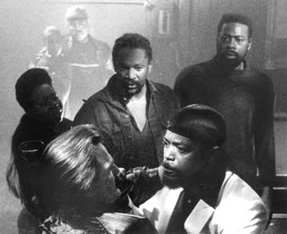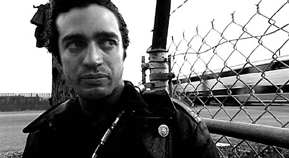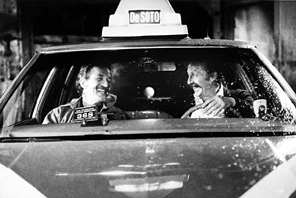 ---
A note from Ray Carney: Lucas Sabean (a talented filmmaker and a former graduate student in the Boston University film program) sent along the following report about his stay in a Zen monastery (Zen Mountain Monastery in Mt. Tremper, New York, headed by John Daido Loori). See Mailbag page 90, accessible through the blue page number menus at the top and bottom of this page, for a letter he wrote to me about his plans and my response. I'm sure he won't mind me posting his report about his time there for the benefit of site visitors. It contains much wisdom that goes far beyond Zen and monastic life. --R.C.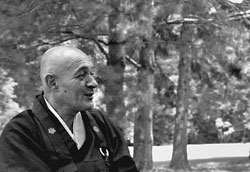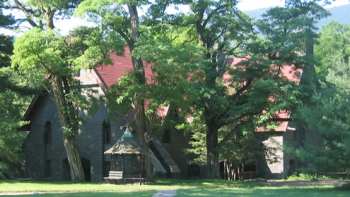 Subject: zmm

Hi Ray-
I got back yesterday from a one month residency at ZMM. It was quite a month and I went through every feeling under the sun. They have a particular brutal schedule. I was getting up at 3 AM this last week for a 7 day sesshin with 10 hours of sitting each day. I had to sit the majority of it in a chair because my knees were toast. Daido is probably the most remarkable man I have ever met (well maybe a tie with you ;)). A complete risen Buddha!!!He has so much calmness and peace about him along with humour and coolness--above all energy. I was entertained by pretty much every little thing he would do. His Dharma talks were the most precious and inspiring talks I have heard in a long time. Left me totally jazzed. One night he gave a two-hour lecture on Zen art that reminded me so much of the way you taught. He even said how most filmmaking is pretty much on the level of Norman Rockwell--I think he stole that from you. Really got me excited about a whole new field of art. He is so knowledgeable about buddhism and the center reflects that. It is the complete opposite of what I have been used to--I had to wear robes, chant, bow to idols and take part in elaborate ceremony. I had to to start from scratch, which was humbling and terrifically frustrating. Well, to make a long story short, I'm planning on going up there for a year and really go for broke with zen. It seems like the only thing to do at the moment. Somehow I feel as if I haven't started truly living yet. There is also a chance that I can work on film up there. Daido has been asking for a video editor for 6 months. Good synchronicity. There is so much more to say and process I'm a bit at a loss for words. I'm just so fucking thankful that the monastery exists and that I have had the opportunity to study with you and now with Daido. It's funny though I still don't feel like a buddhist even after more than 3 years of this. Maha Prajna Paramita.
Gassho,
Lucas
PS I watched Wings of Desire when I was up there. I really liked the film a lot more than I remembered. I like the fact that some of us are angels learning how to be humans rather than the other way around. Whatever happened to Wenders. He was on such a good course for a while. (A note to site visitors: I don't think Lucas knows it, but I wrote an essay about the film for a recent theatrical adaptation created by a drama company I have advised in the past on stage adaptations of Cassavetes' work, Toneelgroep Amsterdam, for a stage version of Wenders's film which played in Amsterdam, Belgium, and the Netherlands in October and November 2006, and was presented at Harvard University's American Repertory Theater in November and December 2006. Click here to read the essay I wrote about it.)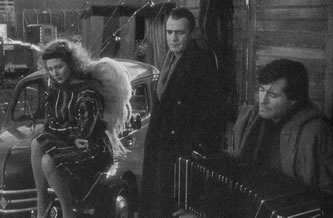 ---
A note from Ray Carney:
Lucas subsequently followed up with this postscript, which I have edited slightly for length and relevance to the site. Again, his message, however playful its tone, is full of observations that should be of interest to artists everywhere. -R.C.
Subject: And just for fun..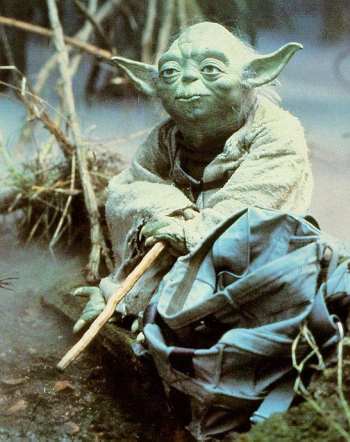 I also watched the Empire Strikes Back for the simple reason that they had it at the monastery and you signed off as Yoda in the last e-mail (you wrote to me).
Yoda has some good things to say:
1) Yoda: "You must unlearn what you have learned."
2) Yoda: "Ready are you? What know you of ready? For eight hundred years have I trained Jedi. My own counsel will I keep on who is to be trained. A Jedi must have the deepest commitment, the most serious mind. This one a long time have I watched. All his life has he looked away... to the future, to the horizon. Never his mind on where he was. Hmm? What he was doing. Hmph. Adventure. Heh. Excitement. Heh. A Jedi craves not these things. You are reckless."
3) Yoda: "Size matters not. Look at me. Judge me by my size, do you? Hmm? Hmm. And well you should not. For my ally is the Force, and a powerful ally it is. Life creates it, makes it grow. Its energy surrounds us and binds us. Luminous beings are we, not this crude matter. You must feel the Force around you; here, between you, me, the tree, the rock, everywhere, yes. Even between the land and the ship."
4) Luke: "All right, I'll give it a try.
Yoda: "No. Try not. Do... or do not. There is no try."
5) Luke: "I don't, I don't believe it."
Yoda: "That is why you fail."
6) Yoda: "Yes, a Jedi's strength flows from the Force. But beware of the dark side. Anger, fear, aggression; the dark side of the Force are they. Easily they flow, quick to join you in a fight. If once you start down the dark path, forever will it dominate your destiny, consume you it will, as it did Obi-Wan's apprentice."
Luke: "Vader... Is the dark side stronger?"
Yoda: "No, no, no. Quicker, easier, more seductive."
Luke: "But how am I to know the good side from the bad?"
Yoda: "You will know... when you are calm, at peace, passive. A Jedi uses the Force for knowledge and defense, never for attack."
7) Luke: "I won't fail you. I'm not afraid."
Yoda: "You will be. You will be."
8 )Luke: "I feel death, cold."
Yoda:"That place... is strong with the dark side of the Force. A domain of evil it is. In you must go."
Luke: "What's in there?"
Yoda: "Only what you take with you."
9) Yoda: "Control, control. You must learn control."
..... Oh, the questions I have...
Hope you are well,
Lucas
RC replies:
To quote Baby Mouse (or Thatcher Hurd): "I love it, I love it, I do." Thanks for playing wise old Yoda to my innocent young Luke. All I can say in reply is to recycle the obvious, the usual: Hold on to your great faith and great doubt. Hold on to your dissatisfaction and nurture your acceptance. Keep fanning, but remember that the breeze is already blowing everywhere. Work unceasingly, but know that there is nowhere to get, nothing to attain. But the prajnaparamita sutra says it better than I can, and it's not about the saying anyway. But since we all must say something, I'll leave you with this -- a section of the "Kaccayanagotta Sutta" often referred to as the doctrine of "dependent arising."
Dependent upon ignorance arise dispositions; dependent upon dispositions arise consciousness; dependent upon consciousness arises the psychophysical personality; dependent upon the psychophysical personality arise the six senses; dependent upon the six senses arises contact; dependent upon contact arises feeling; dependent upon feeling arises craving; dependent upon craving arises grasping; dependent upon grasping arises becoming; dependent upon becoming arises birth; dependent upon birth arise old age and death, grief, lamentation, suffering, dejection and despair. Thus arises the entire mass of suffering. However, from the utter fading away and ceasing of ignorance, there is ceasing of dispositions; from the ceasing of dispositions, there is ceasing of consciousness; from the ceasing of consciousness, there is ceasing of the psychophysical personality; from the ceasing of the psychophysical personality, there is ceasing of the six senses; from the ceasing of the six senses, there is ceasing of contact; from the ceasing of contact, there is ceasing of feeling; from the ceasing of feeling, there is ceasing of craving; from the ceasing of craving, there is ceasing of grasping; from the ceasing of grasping, there is ceasing of becoming; from the ceasing of becoming, there is ceasing of birth; from the ceasing of birth, there is ceasing of old age and death, grief, lamentation, suffering, dejection and despair. And thus there is the ceasing of this entire mass of suffering.
---
A note from Ray Carney: The following email from my former student Lucas Sabean came in a week or ten days after the other emails from him that precede it on this page. I am posting it here since it connects with the other messages he sent. I would urge artists not to breeze by this section or discount its importance to your lives and work. You are doing the work of the soul and documenting the working of the soul. Lucas's experiences and thoughts have much to teach an artist. -- R.C.
Subject: Sesshin
Hey Ray- I just did another 4 day sesshin (an intense but brief period of retreat and meditation-- R.C.) with my group in NYC. It was another interesting exploration of how mucked up my mind is; as that wonderful Zen saying goes "May we exist in muddy water with purity like a lotus." In fact, if you put a lotus in clean water it doesn't grow. I got the clearest view of the lotus flower yet in face to face contact with my teacher. What a wonderful gift at the end of the hardest 5 weeks of sitting. It gives me great confidence to move on and not destroy myself with drugs and alcohol. What a wonderful gift meditation is, without sitting I really think I would be lying in a gutter somewhere (although looking at the stars). I wanted to relate a story that really put this practice into everyday application because as you know it is easier to get peace on the cushion than in the grind of everyday life. As soon as my month at Mount Tremper ended I was lucky enough to get a ride back to New York city with a fellow Sangha member. Well, I was on cloud nine, feeling as empty as ever, having climbed higher than ever before and listening all month to dharma talks about Kannon Bodhisattva and the nature of compassion. Well, the second I get in the car, this kind person started talking about how she needed to get back to the city as quickly as possible. It was a perfect day and the fall foliage was in full effect. It became gradually more apparent that she was extremely anxious and driving slightly recklessly, honking unnecessarily. She kept saying, "I wish it wasn't so beautiful outside." Well, the first thoughts that popped in my head were, "Man she is really killing my vibe", "I should have taken the bus". I kept trying to change subjects to find something in common with her, but her behavior worsened. The last 45 minutes she was on the cell phone getting into a petty argument with her boyfriend. This was not the car I wanted to be in. Slowly, however, it dawned on me how many times I have been in her shoes. How I have been stuck in the same pattern with girlfriends, where things are so dark you can't see the way out. Well, when it came time to drop me off she was in tears about her situation. And, I realized that all she needed was understanding. Some kind eyes to gaze into and tell her it is going to be OK, that she was right to feel the way she was behaving. We were perfect strangers being completely vulnerable with each other. I think I ended up hugging her three times before she finally went on her way. Well, it was a really beautiful moment in the sense that compassion is never intended it just happens--true compassion is in the moment--in the messiness of life. I felt really good that I was the one who was blessed to be of help and provide a little bit of kindness on her otherwise dark day. If only I could achieve that gift for myself--well, it is all in relationship I guess anyway. We are all mirrors to each other. In front of the clearest mirrors I still cry my eyes out and see my own wounds, deep wounds of conditioning and fear. In fact, I balled my eyes out during a formal lunch in front of 100 strangers. I tried my best to hold them back, but there was no place to run. I simply had to sit and get through it with my breath as my only option. It did clear up some things for me and later that evening I felt the deepest joy of my entire life. I could actually see my racing mind at a distance as another part of me was free and tickled to death by my deep aliveness. It's all alive we just don't see it. It was as if I could see my duality and by seeing it--it gave me relief. Too bad it only lasted an hour and a half and I'm right back to having a sick feeling in my stomach as I write this e-mail. We simply can't escape who we are no matter how hard we try. But, somehow, it is all okay and if I just can breathe through it all and sit with the ill feelings and thoughts, somehow another reveals itself more strongly and less reactive. Well, these are some of the reflections from the last 5 weeks, more to come I'm sure. I also realized that I don't need to be in a monastery to do this that my local sangha is wonderful, although diametrically opposed to ZMM in practice style. I can get my life back in order (within reason, of course) if I work at it everyday. Above all I have learned to be a bit more patient with myself to let things happen slowly and not keep grasping for the next great awakened moment. Although I'm just learning to do this 1% better, it somehow makes a big difference and I know that I have to face many many more scary things about what is happening on the inside if I ever truly want to call myself "free". However, if we stay open, there is a place that dissolves all this crap and like a raging river washes away all that is in its path. Anyway, that is all for now. Just wanted to get it out. Hope all is well in Beantown. They are probably burning the town because of the Red Sox. When I see the guy on the front page jumping up for joy at winning, I'm reminded of the place inside that is the jewel of life and boy do we have to pay a price to see it. I'm tired. Here is a poem by Rilke my friend (the greatest mirror to my life) read to me this morning. Reminded me of the Wallace Stevens poem:
Be ahead of all parting, as though it were
already behind you, like the winter just gone.
Know that, among these winters, is one
so endless that the heart, unsheltered, must out-winter.
Be forever dead in Eurydice. - Yet rise and sing.
For it is praiseworthy to be raised proud.
Here, in our entropic realms, be loud
like humming crystal that, even as it shatters, rings.
Be - and yet still know Unbeing, the void,
the empty cavern in which you first heard
yourself echo. Just this once, fill it with your shout.
To the sum of all the second-hand, tinny
and worn-out things on Nature's inventory,
joyfully add yourself. Then wipe the total out.
Best wishes,
Lucas
---
A note from Ray Carney: This just in from Randy Walker and Jennifer Shainin, the writer-director team behind Apart from That. Mike Plante is a good friend of mine and and all-round good-guy (and backer of indie film). Readers who are interested in learning more about the film and about Randy and Jennifer's experiences as indie filmmakers, should click on this link to another page on the site and follow the associated links there. -- R.C.
Hey and hello and greetings,
The DVD/photo book just got the this review from Filmmaker Magazine.
(we're the second one down)

(gotta make way for DAYS OF HEAVEN, after all)
So many of you contributed to this. Congrats to all, and thanks.
Randy & Jenny
---
Subject: Cassavetes
Hi Ray,
I read a magazine interview you gave some years ago. In it you said how much you hated Cassavetes' FACES the first time you saw it. I know exactly what you mean. The first time I saw HUSBANDS I thought it the most boring film I had ever seen. I have since changed my opinion. I find scenes from that film keep coming into my mind. There is a great scene where the men keep on insisting that the woman sing the song again. That one scene might serve as a lovely illustration of what Cassavetes is doing in all his films, that is, trying to bring us into the present moment, bring us into our own presence, our own truth. That scene is therapeutic in that it is like a workshop in how to break through the deadening effect of habit and become more real and alive and truly responsive in the moment.
Cheers
Peter Quinn
RC replies:
Thanks Peter. I tell the story about walking out of Faces on this page of the site.
Too bad that the scene you describe (where the men badger Leola Harlow, the woman wearing the red tam o'shanter -- I know her and have a photo of her standing next to me on several pages of the site, try this one for example) is one of the ones that Gena expressed a dislike for, and that was consequently shortened when UCLA restored the print, and that is massively cut (11 minutes missing) on the video release of the film. UCLA wanted to please the widow, as apparently everyone does. So that's the way film restorations are done in America today. Has anyone (other than this crazy guy who is now writing you) even pointed this out, let alone objected to it?

Thanks for the good words. -- R.C.
---
A note from Ray Carney: This note and viewing suggestion came in from Randy Walker and Jennifer Shainin, the writer-director creators of Apart from That. See the link higher up on this page to read more about their film and their experiences as artists in America. - R.C.
From: Randy Walker
Subject: mailbag
Ray,
Thanks so much for including our last e-mail in your mailbag-we really appreciate it. And, as always, if there is anything we can do for you, please do not hesitate to ask.
Oh, and in case you hadn't heard, the entire Cassavetes/Cavett show is now on youtube.
But, you're probably the guy who posted the dang thing.
hope all is well,
Randy & Jenny
---
Subject: Nessun Dorma
Dear Ray,

I know this is one of your favorite arias, so I wanted to send you this link.

A mobile phone salesman named Paul Potts from South Wales (on Britain's Got Talent show) singing Nessun Dorma. Moves me to tears everytime I hear him sing it. Such a sweet and unassuming man without a lot of confidence, as he says, unless he's singing opera. He is definitely singing from the depths of his soul.
Marty
---
Subject: The last clean shirt.
Hello Professor Carney,
I was glad I caught you in your office today, and It was nice to converse about all walks of life. Overall It was a fun and fulfilling conversation. As for one part of our conversation, Here is the link to Alfred Leslie's 1964 "The Last Clean Shirt." It is part of a great website that has multiple underground filmmakers, most working in 16-mm.
It is a very interesting short and takes on directly two of your points concerning Pull My Daisy, namely women and race (interestingly enough Pull My Daisy is right above this film on the website). It is a difficult film to penetrate because there are so many elements at work that prevent you from doing just that. It is all pretty much one shot that as a viewer you have no control, you are just in the back seat. Also, the woman is speaking gibberish while the man is stone silent the entire time. On top of that Frank O'hare wrote the subtitles. I guess with anything that is trying to say something, you need to gather your thoughts in the right order as opposed to just blurting something out. Anyway, I just wanted to give you the link to both that film (which will in turn be the link to this great online archive with pretty good quality films). Talk to you soon.
Best and Second Best,
Benny Safdie
---
A note from Ray Carney: I am printing my response to an important indie filmmaker who visited Boston University and showed a film at an evening event, but told me he had an extremely low student turnout. He also mentioned that a particular film critic (whom I call "XXXX" in my reply, to protect the guilty) was present at his screening and showed interest in his work.
I am reprinting my response to the filmmaker in case it is of use to other young indie filmmakers who find themselves in similar situations. Take my comments as a word to the wise, for what they are worth.
My general point is that you have to take the world as it is (i.e. not so great), and try to get whatever you can out of it, given the state of affairs in which you find yourself. Things, events, audiences, students are very seldom going to be the way we imagine them. You are very seldom going to find yourself appreciated by a brilliant critic. You are very seldom going to find your work appreciated by intelligent viewers. Most of the people who write about you, and most of the people who will like your work will be rather ordinary, unoriginal, or even fairly foolish, individuals. They won't be deep thinkers or really perceptive viewers.They will like it for the wrong reasons. They will not have much of value to say about it. That's just the way life --and criticism and artistic appreciation -- is. But my point is that you must NEVER, EVER let that hold you back or depress you or stop you from doing great work. -- R.C.
Thanks for touching base and giving me the update on the event. Sorry I was not able to be there.
FYI: XXXX is a complete hack. A fraud. A poseur. Etcetera. Fill in the blanks.... But he's an ambulance-chaser, and the latest and greatest ambulance is (guess what?) low budget indie film!!! In other words: YOU and YOUR WORK! So you're on his radar for that reason. His attention may not help much, but it can't hurt -- as long as you don't let him waste your time. He MIGHT be able to do something about you somewhere. And, as long as you don't count on whatever he writes being really insightful, you won't be too disappointed. So ..... stroke him, cultivate him, stay in contact with him. He just MAY be of use. You never know......
Too bad the turnout was so small. But don't take it personally. ***(omitted material)*** That's just the way it is with almost all of the most interesting visitors and films. Almost no one shows up. I've been at so many of these events where there are only two or three grad. students present. (Of course the grad. students turn out in bigger numbers for TV executives and other hacks who are rich, famous, or whose names are in the newspaper.) It's NOT your fault or the fault of your film.
By the way: The undergrads are, by and large, much better. Much smarter and much more intellectually open than the grad students. And some of the undergrads are really talented as filmmakers. But that's another story.
And never forget that if you had ten or fifteen undergrads there, maybe, just maybe, you reached one or two of them. That may not sound like a lot, but it's all that it takes to change the world. All you need to reach at any point in life is one person -- one single, solitary person -- to make a difference. One is enough. One is a lot.
Keep going,
Ray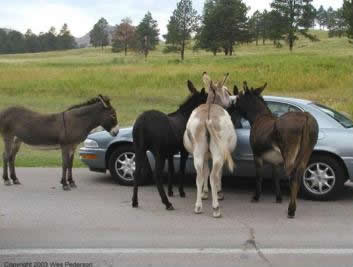 Ray Carney at a stop light. Hee-haw, hee-haw.
(A note from Ray Carney: I originally posted material in the preceding reply that has been strenuously objected to by students and faculty at my university. So I have removed it. Funny, I always thought that the life of the mind -- and the life-blood of a university -- was the free, open, and unfettered exchange of ideas and the ventilation of the widest possible variety of opinions and points of view. I appear to have been mistaken. Everyone says they are in favor of "diversity" -- as long as it is confined to ethnic and gender terms. If you tell them something they don't want to hear [or don't want to admit is true], they scream bloody murder, cry foul, and tell you you shouldn't have ever said it. [And, for the record, it's not the first time this "censorship by pressure" process has taken place in terms of the content of this site. Prior to this event, I have been told by two different senior Boston University administrators, on different occasions, to remove or change material on other pages of the site, with threats that there would be serious repercussions if I did not toe the line.] It's an insight into modern academia worth pondering -- or at least into the intolerance, narrow-mindedness, and fearfulness of certain students, professors, and administrators in this neck of the woods. -- R.C.
P.S. For those who still cannot take in the importance of this point [which apparently includes many of the graduate students and professors in my own department], I'd recommend reading an earlier posting on page 91 of the Mailbag. When I made it several months ago, of course, I could not have predicted that it would apply to my own situation on this page.)
But now back to the letter the filmmaker wrote me about how few students or teachers turned out for his event at Boston University. He read my reply in its original, complete form, and was not shocked or dismayed. He did not scold me and tell me I should not have said it. Rather, he responded with words of his own home-brew comical wisdom. I share them with site readers in an attempt to conclude this whole deplorable affair with a chuckle:
Subject: Re: You. BU. Me.
Tell you what, in payment for the fair advice re: XXXX, I'll throw TWO copies of (name of film) in the mail. That way you have a back-up. Sound good? Sounds funny but thanks for wanting one. Big smile.
I had a musician friend who never had a "band name" or anything, he would get a booking and play under the name "Free Beer" or "bimbo oil wrestling" or take the name of a popular band, like "Korn" he would be "Corn." That always pulled an audience out of the woodwork. We need to think like that. It's the Devil, but at least the devil has an audience.
the best to you, sir, be in touch,
name withheld
For the record, after the material from this page was removed (see the blue note from me just above on this Mailbag page), I received the following response from a Boston University student who is in the College of Communication, the college I teach in. I thank him for his comment, which was one of many supportive responses I received on this subject. Given the abuse and criticism that has been heaped on me for speaking the truth ("The horror! The horror!"), to protect him I have withheld his name and anonymized his response by removing facts and events which he described in much more detail. My anonymizing summaries of his statements are indicated by sentences in parentheses in his letter. I am willing to take criticism, but I have no desire to drag him into the fray; I print his note merely to indicate that what I have experienced appears to be part of a larger "censorship" problem. -- R.C.
Prof. Carney,
Ha - I just (read your comments about) the "objectionable" section. What a load of crap that they wanted you to take that down. It seemed pretty dead on from my experience. But, COM sure does love censorship. Just the other day, I was told to (retract something I wrote for the school) ... and was informed that if I did not remove it (they would make sure that there would be unfavorable consequences that would negatively impact an unrelated area of my work as a student). Blackmail!
... I don't usually respond in this way, but, well, now I know how it feels.
(name withheld)
---
Subject: The Film Business Wears Clown Shoes
Dear Ray,
I wanted to let you know how much I enjoyed reading the posts on your website. The posts, your books - they've been inspirational, thoughtful, kind-hearted and spirited. Small miracles. Please keep it up. I'll look forward to a new book from you sometime soon. I hope you can relate, advise, care about what follows in this letter. Ultimately, it just seemed to me that I should speak honestly and deeply to you. It seemed to be ideal. After college (Boston University '05), I moved to New York City to work in the film business. After two years of internships and bullshit, I got a dull job doing data entry for IFC Films. (I'm not even going to get into how preposterous it is that my friends in the business think that this is prestigious. I sit in a cubicle and stare at a computer all day!) They call me their marketing coordinator. I'm an assistant.
In conversation outside of work , I find myself discussing with other people the amount of value they place on their jobs and careers. At my age, because I lack a lot of experience, I rely perhaps too heavily on the advice of others. This is an inclination of mine, a behavior I gravitate towards during periods of uncertainty. I wonder if this is useless, simply because it's counterintuitive, and essentially, because I don't necessarily believe that casual and sporadic conversation with acquaintances will offer me any formative insight that would affect my behavior. It seems to me that the only kind of advising that ever seems to bear any importance to me comes from people I am very close to. It seems then, that by conversing honestly with strangers, I'm just attempting to conform. That in other words, to check in with the average joe means to see if I'm the right track.
Even though I work in a supposedly creative environment, I'm surprised by how conformist my office is. And this banal new office has tested the extent of my individuality. One's personality cannot honestly exist amidst unceasing political correctness and office etiquette which boils everyone down to size. The hierarchical structures are belittling. Furthermore, the industry is full of starfuckers. and very few wish to acknowledge this: you cannot be an artist by association. In the entertainment business, several people seem to behave under the idealized notion that you are who you work for. This is a false and self-defeating notion, one that ruins individualism.
Well, I am fearful that I may wind up relegated to day long stints inside a cubicle, in a room full of parading ego maniacs and flourescent overhead lights. It seems desperately out of balance. I have a feeling that the film business is one big masquerade. People pretending to be into art, but really who are spiritless critics that cater to the flavor of the month filmmakers. I'm still busy championing mumblecore and ultra low bugets to whoever in the office will listen. Like you, I'm doing my best to bring these micro-indies to the attention of my peers, collegues, friends, family, neighbors. I'm also trying to initiate a screening series on Sundays to expose people to lesser-known work. I hope this will help.
Also, I've thrown away my television.
Kind regards,
Jeremy Cherson
---
This is only the "To Print" page. To go to the regular page of Ray Carney's www.Cassavetes.com on which this text appears, click here, or close this window if you accessed the "To Print" page from the regular page. Once you have brought up the regular page, you may use the menus to reach all of the other pages on the site.