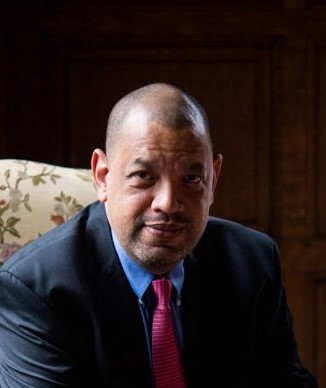 Professor, Dept. of Earth & Environment
Address: 675 Commonwealth Ave., Rm. 461, Boston University, Boston MA 02215
Phone: (617) 353-5741 Fax: (617) 353-8399
Email: isw at bu dot edu
Courses taught:
CAS/EE420 - GRS/EE620 Environmental Policy Analysis
CAS/EE425 - CAS/EE625 US Environmental Policy
Research in Progress:
The synthesis of top-down and bottom-up modeling: energy technology detail in CGE simulations for energy and climate policy analysis
Implications of international trade and technology transmission for carbon leakage
Economic and technological uncertainties: implications for the costs of U.S. climate stewardship
Impacts of climate change on agricuture, energy and water
Modeling the impacts disasters and extreme events at regional scales
Papers
Published and accepted:
Working papers and manuscripts in review:
Sue Wing, I. (2004). CGE Models for Economy-Wide Policy Analysis, MIT Joint Program on the Science and Policy of Global Change technical Note No. 6.
Sue Wing, I. and D. Popp (2006). Representing Endogenous Technological Change in Economic Models, Chapter 7 in M. Hanneman and A. Farrell (eds.), Managing Greenhouse Gas Emissions in California, U.C. Berkeley California Climate Change Center Report
Sue Wing, I. (2006). Induced Technological Change: Firm Innovatory Responses to Environmental Regulation.
Sue Wing, I. (2007). The Regional Impacts of U.S. Climate Change Policy: A General Equilibrium Analysis.
Sue Wing, I., W.P. Anderson and T.R. Lakshmanan (2007). The Broader Benefits of Infrastructure Investment, prepared for the OECD/ECMT Research Round Table on Macro-, Meso- and Micro-Infrastructure Planning and Assessment, Boston University, 25-26 Oct., 2007.
Sue Wing, I. and M. Kolodziej (2008). The Regional Greenhouse Gas Initiative: Emission Leakage and the Effectiveness of Interstate Border Adjustments, Harvard Kennedy School Regulatory policy Program Working Paper No. RPP-2008-03.
Sue Wing, I. and E. Lanzi (2014). Integrated Assessment of Climate Change Impacts: Conceptual Frameworks, Modelling Approaches and Research Needs, OECD Environment Working Paper No. 66.
Sue Wing, I. and G. Timilsina (2016). Technology strategies for low-carbon economic growth : a general equilibrium assessment, World Bank Policy Research Working Paper WPS7742.,
Sue Wing, I. and A. Rose (2018). Economic consequence analysis of electric power infrastructure disruptions: An analytical general equilibrium approach, Frontiers in the Economics of Widespread, Long-Duration Power Interruptions, Lawrence Berkeley National Laboratory, Washington DC, March 6.
G. Falchetta, E. De Cian, I. Sue Wing and D. Carr (2023). Aging in a warming world: global projections of cumulative and acute heat exposure of elderly individuals.
Sue Wing, I., A. Rose, D. Wei and A. Wein (2023). The Long Shadow of a Major Disaster: Dynamic Impacts of the HayWired Earthquake Scenario on California's Economy.
Pollack, A., D. Wrenn, C. Nolte and I. Sue Wing (2023). Potential Benefits in Remapping the Special Flood Hazard Area: Evidence from the U.S. Housing Market.