Resources
This page contains links to resources to help students gain literacy in the sciences and mathematics. The multifaceted internal offering is called Science Literacy Resources. There are also links here to other helpful sites.

Resources on the WeirdWildWeb
The WeirdWildWeb contains resources to help students cultivate science literacy. They are under development and some parts come and go depending on how the work is going. Click on the icon below to start browsing.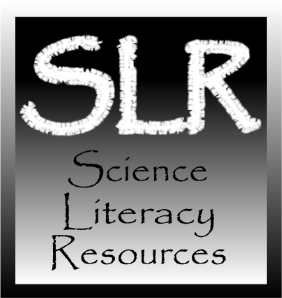 Resources on the World Wide Web
Astronomical Image Library (search and index service)
The Astronomy Cafe (including a huge archive of questions and answers)
Earth and Sky (radio series on the net)
WWW Chemistry Guide (A comprehensive and evaluated guide to web sites related to chemistry and the chemical industry. Its mission consists in collecting and independently annotating all useful chemistry sites.)
Chemistry Lectures (great notes)
Chemistry Internet Guide (comprehensive list of resources)
Chemistry Teaching Resources (list of links)
Web Elements (famous, comprehensive periodic table)
All about the Periodic Table (a good site for the basics)
Darwin Correspondence Project (comprehensive site offing insight into Darwin's mind based on his voluminous correspondence)
Hidden Killers (great site containing basic information on viruses from 1998's Thinkquest competition)
National Foundation for Infectious Diseases (speaking of viruses...)
History of Mathematics (University of St. Andrews)
Vector Calculus (University of Minnesota)
Neuroscience for Kids (pretty good for the rest of us, too)
Particle Physics: Standard Model (Fermilab; nice diagram)
Quantum Mechanics: Schroedinger's Cat (good description complete with wave functions!)
Neutrino Detection: List of Sites (Yahoo)
Physics Video Lectures (from Free-Ed.net)


The information on this page is copyright ©1994-2010, Wesley Wildman (basic information here), unless otherwise noted. If you want to use ideas that you find here, please be careful to acknowledge this site as your source, and remember also to credit the original author of what you use, where that is applicable. If you want to use text or stories from these pages, please contact me at the feedback address for permission.