This is only the "To Print" page. To go to the regular page of Ray Carney's www.Cassavetes.com on which this text appears, click here, or close this window if you accessed the "To Print" page from the regular page. Once you have brought up the regular page, you may use the menus to reach all of the other pages on the site.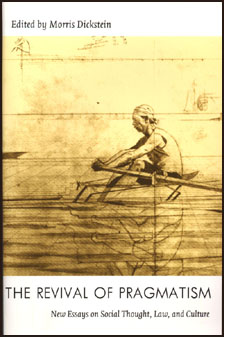 A note from Ray Carney: Frequent readers of the site know that the life and work of Jon Jost is always of interest to me. A recent newsletter Jon sent to his friends follows.
A note about Jon's continuing narrative of job-changing and city-shifting for those who are unfamiliar with his career: Jon Jost is, beyond doubt or dispute, one of the four or five most interesting American independent filmmakers, and he has been making films for more than 40 years. But over the course of his long and distinguished career, like many other American artists, he has had to live from hand to mouth, piecing together a living by taking part-time or temporary jobs doing various things in different cities and towns. In four decades, he has never been able to establish his career on a secure financial basis, earn a living wage through his work, or be offered a permanent teaching appointment at a major American university. What little dependable support he has been able to attain has almost always come from abroad -- from Europe or, more recently, Asia. -- R.C.
Subject: periodic checkup from jon, or won't be around to inform of the checkout....
Hi from Jon and Marcella
Here's a little accumulated catching up on these lives, circa now.
Matera, Italy, now, where we met two years ago.
Following an elongated and sometimes arduous trip, we arrived in southern Italy, plopped in the midst of Marcella's often argumentative family - said to be so because "we're Italian". With me everyone is being quite nice, and I suspect please-be-calm advance notice has had something of a pass-along effect. Marcella has taken exception to my description of her family, though in other contexts she agrees. Mom and Dad, one year my seniors (though in mental states living in some distant other generation) seem to have accommodated themselves to son-in-law, with Mom busy making lots of delicious meals on my account. It's all a bit odd, but alright, though the relatively small apartment makes things just a bit tight in all respects.
The journey here began back at the start of June when we de-camped Lincoln on the heels of shooting a new feature - PARABLE by name - in the last 2 weeks there. Drove a bit too hastily along mostly back roads via Wyoming, southern Utah, Oregon on into Portland where I got a whole 2 days before flying to Seoul for job interview, and Marcella stayed some days and then visited a friend in Seattle. The job interview morphed into a casual lunch which seemed not to have much if anything to do with the prospective job, mainly small talk with some faculty. I guess I passed with flying colors since, barring some last second hitch with the immigration work visa folks, the job is on. [July 21 - just received formal invitation/confirmation.]
Returned from Seoul barely having gotten adjusted to Korea time and then had another few days to re-orient my jiggled internal clock before heading on with Marcella on a late-night red-eye flight to NYC for 6 days where we shot a bit more of RANT, the Steve Lack portrait/documentary. Along the way we got a chance to see the Serra show at MoMA (impressive as only massive slabs of thick steel 20 feet high can be), and also a nice play by Rinde Eckart, in which Howard Swain, lead from FRAMEUP, had a major role - a nice intellectual romp was this one, though never boring or tedious. And then it was on to Amsterdam, with 4 busy days clocked in Rotterdam, helping to edit, do voice over, write stuff for Maher, Syrian fellow doing a long and sprawling essay work on The Arabian Dream - to say it is a loose assemblage of archival materials plus personal stuff he shot in Damascus, Cairo and elsewhere. The film gives a history and background to Arabic/Islamic resentments (for which they have more than adequate reasons) against our impertinent West, but in the context of a casual, meandering personal context - seems to end up working nicely. My job was to write and record some voice over, help with editorial stuff, while Marcella tidied up subtitles and other things. Then we went to Amsterdam for 5 days at the Netherlands Film Archive offices, inspecting and then transferring some very old films (some early shorts circa 1968, SPEAKING DIRECTLY, LAST CHANTS and ANGEL CITY) to digital format. The archive is covering the bills of doing so, and I will in turn give them good copies of the fixed up final versions, which will be a good improvement on the tapes I had previously, made back in the early 1980's. We'll hope to return later to do some more. Along the way visited with old (1965) prison friend, Errol - a black NY fotog hipster - and his wife and new young boy Victor. We stayed in basement of her father's house in center and had a nice time with him - a sharp 86 year old, full of stories, and happy to talk and to listen. Most of this time was in a way blessedly under a cloud of unseasonable rain and cold which made staying indoors and working more tolerable. Amsterdam is a lovely city, wonderful for walking in, with the sweet haze of marijuana lingering outside the "coffee houses" where its all legal. The red-light district however has shifted from its once interesting grit of girls on display in little theatrical windows in the facades of typical Dutch houses to something more corporate, all the booths now the same, bathed in the glow of violet "black" lights, and the surrounding area now jammed with bars and live-sex show clubs, and the kind of grubby tourists that draws - yobs from the UK and Germany mostly. Now a grungy variant of Vegas-Disneyland, the usual result of mass tourism.
And then it was a cheapo journey to Italy via late flight to London, sleeping in Stanstead, or pretending to, until 6 am flight to Rome, where there was just enough time to dump baggage in train station, do some biz (close a bank account) and have a nice lunch with friend Edo Albinati, a writer. Then it was train to Bari where we were met by Marcella's sister Francesca and her boyfriend, though we also got greeted by a mean little bug acquired somewhere along the line, which is still with us making for weeping sinus, a lingering headache and hacking cough. The price of putting ourselves through all this.
And now for a period of quasi non-travel and relaxation, holed up in Marcella's family apartment in a somewhat ugly beach-town, Ginosa, down in the arch of the foot of Italia. In lemming-mode Italians repair to the sea, crowded together, arguing and pretending I guess to have fun though it doesn't convince me, instead another socially programmed bit of mandatory socializing in the name of "culture." The place they share, a kind of low-end mini-condo, seethes with bad vibes - the family downstairs brazenly uses the Di Palo parking space and not their own, which they reserve as a little yard for their kids; the other folks in the adjacent apartment are, says Marcella, even worse. But in somewhat characteristic manner - which I got a good lesson in when making UNO A TE here - my mentioning these less than positive observations about la bella italia causes Marcella to recoil in a defensive stance regarding the patria, her family, etc. The trouble being that this is the normal national response, and so it becomes in a way forbidden in-house to discuss some simple problems, and in consequence the problems are indefinitely postponed out of some misguided sense of proper manners and social courtesy. The end result is to compound the most obvious and simple-to-solve problems. Some local travels in Puglia reveal a mix of mostly grungy, litter-lined rural roads, swathes of industrialized agriculture (olive trees and grapes), with little sense of "country." Densely populated, towns erupt every ten miles or so, often with once-charming old centers, but now caked in ugly recent high-rise apartments and factories and shopping boxes on their flanks, such that they utterly overwhelm the older virtues. The area of "trulli" houses (little conically domed rock houses which I studied back in 1962) is now a tourist industry item, in which these interesting peasant houses have been converted into little hotels to serve what I guess is a sizable business in traveling architecture buffs. These stone buildings are, in proper form, made without mortar, the conical shapes making simple domes, all stones slanted just down a bit, enough to shed the little rain that occurs. Supposedly part of their logic was that once upon a time, when the taxman was coming, they'd dismantle the things, thus having no house, no property, and terrible stoney farm plots. Taxman gone, they'd reassemble. Not sure I believe this story, but they clearly, along with the once-neat stone fencing, surely helped to clear the land. Again, the tourism angle has tilted things to Disneyesque qualities and these charming pieces of indigenous and intelligent architecture have been reduced to being cartoons. I'm told they are fashionable buys for the wealthy, for the 3rd or 4th country-house….
Lots of stuff still to do - in my case to prepare to teach classes in Seoul, some editing on Lincoln film(s), learning with Marcella Dreamweaver, a web-site program, and getting our website (www.jon-jost.com) updated to current times. And some writing, the usual avalanche of secretarial stuff and whatnot. Marcella will try to finish editing RANT and we'll get a rough cut of PARABLE done I hope. Meantime we await word from 3 festivals (Telluride, Toronto, NYC) if they will show any of the newer films. My hunch is Telluride NO [and yesterday my hunch proved correct as I got the predicted no from Tom Luddy, director thereof], Toronto maybe something, and NYC perhaps PASSAGES, and maybe, just maybe, either LA LUNGA OMBRA, HOMECOMING and/or OVER HERE. Maybe. I had a note from the director of the latter which reading between unstated lines seemed to me to suggest that if they liked any of those listed (and I am sure they'll like one of them) an invitation might be in order. The festival has a special "avant garde" section, and I would bet they'd take PASSAGES, which frankly is a stunning film, unlike any I ever saw, and I bet no one ever saw such a film. So fingers x'd. Not sure what we'll do if any of them take film(s): Marcella, for visa reasons can't return to USA so quickly, and I'm not sure I'd like to submit my body to such a long jaunt for a short period. However NY would be tempting for various business-minded reasons.
Anyway it's all spec now. My once reasonable certitude on getting into certain festivals has taken a beating in the last few years, a function of my "professional" longevity I think, as I remain and the festivals and other places change to newer directors, many of whom have no apparent awareness of film beyond the horizons of Hollywood or their local version thereof. Meanwhile most my peers either dropped out of the biz long ago, or dropped off the planet. The current ethos, a bit of fall-out from the Thatcher-Reagan shift to the Glorious Market Economy system in which the only thing that matters is money so if it ain't commercial or from a very famous director, well…. And even if one does get in, the could-be sales which once existed for works of my kind no longer exists as well. So being in one has less import even if taken - it's not going to sell anyway if its not honed for money-making, and we can assure, that's not my mode.
As things stand we look to head for Korea in mid-August, with, if what I have heard so far is correct, status as a full Professor at Yonsei University, housing likely provided, and other little perks, not to mention by my standards good pay. Teaching load is 6 hours a week, with their semesters running Sept 1 - Dec 20 and Feb 1 - June 20. One of the classes will effectively require little or no preparation on my part; the other is my call, and the preparation will basically require me to do things I'd like to do or research anyway. So, from my viewpoint it looks pretty good. Ironically they were going to do a 2 year contract which they had to not do as come next year I will reach the official retirement age of 65 ! So I get my first ever actual job and…. Amusing. They say if they and I are both happy after the first year, we can renew without problem. My impression is they wish to use me to initiate a production section to their media arts department, though they never spoke in such terms with me, but I noted on my visit that they don't really have any production people, though they do have decent equipment. Along with the job, there's now SWIMMING IN NEBRASKA, PARABLE, PICCOLI MIRACOLI and another film or something -a Lisbon portrait of some kind - all to edit, along with some installation pieces I wish to work on, and needless to say we'll figure on shooting some new things there. Hands full but happily so. Given the long between-semester breaks I'd guess some Asian travels will occur.
Otherwise Marcella and I are doing some medical things here in Italy, mainly with an aim to trying to enlarge the family. So far I'm coming out OK in the exams with no signs of anything gruesomely bad thus far aside from 29% of my sperm apparently have "formless heads". Like father like son?
More later.
ciao from us
jon and marcella
---
Subject: A Review I Wrote and Submitted to "Urban Pollution"
Firstly, thank you for publishing my earlier letter to you. Your writing has really helped deepen my view of film and it's relation to reality. I've been teaching my younger sister and she has become incredibly adept at sensing what media says in form as opposed to content, and we went together to Albany to see Killer of Sheep, and discussed it afterwards. I'm very proud of her. At 14, I didn't understand any of this stuff.
Secondly, I've applied for a writing post at urbanpollution.com in their film review section. They were interested in me and wanted a writing sample which I just whipped up. I know you're very busy, but I'm curious to hear what you think/notice about it.
A review of: City of God
by Daniel Levine
Why do people make movies? And do we, the critics, judge them based on what they're attempting to achieve or what how well they achieve it? Can one's failure spoil the other? I think City of God answers a few of these questions for me upon my having recently viewed it.
Firstly, why was it made? It seems through the symmetry of the narrative that Mierelles and Lund want to show the nihilistic cycle of poverty that leads small children to kill innocent people for money and bond together into gangs. They show the narrator/protagonist Rocket (Alexandre Rodrigues) growing up as his friends eventually all join and run gangs based on the sale of drugs and some kind of warped sense of order. Eventually they grow up to a certain point and their replacements who are given the most obvious introduction in the narration to let us know where they'll eventually end up:"That was the first time I met the runts." This is a noble cause, and the filmmakers should be commended for telling the truth about an awful situation in the world that most people aren't aware of.
Or should they? The film seems to be trying very hard to make us know they don't condone the violence but never makes us feel why the violence is damaging to the youth and community. When studying the actual form of the film as opposed to it's anti-violence rhetoric, (hidden in the mechanical form as opposed to in it's dialogue, throwing the lay viewer off to it's true message,) you can see Mierelles' training in advertisements become apparent, and his need to remain comfortably within the meaningless viral medium as a hindrance to what could make the film effective. Mierelles and Lund have storyboarded all life out of their film, making it prey exclusively on the id and have the effect of actually glorifying the violence by refusing to let themselves feel for their characters, cynically distancing themselves through the constant cutting and handheld camera. The viewer is never shown suffering in any lasting way, and as a result it is ultimately numbing. Carl Dreyer's Joan of Arc was a deeply humanist film because it showed suffering unflinchingly and cut through it's intellectual justifications, yet City of God never shows any characters that are more than vessels for basic ideologies and narrative cliches. It, like a commercial, avoids all actual internal conflict in favor of the easy pull of repetitive rhythmic death; snuff with the same effect as a pornographic film. Like Ray Carney once said about Schindler's List, the viewer is meant to "...feel good about feeling bad." (Click here to read the entire statement.)
The characters never gain any depth and become absurdly comedic, rendering the film socially impotent. When the new gang of kids emerges at the end of the film, their rendering didn't give me a deeper feeling that their actions were an escape from their reality, but a nostalgic recollection of Fat Albert and the Cosby Kids. By trying to be non-judgmental the filmmakers have actually distorted the truth by phasing out the consequences of violence.
---
Subject: For all the square pegs in round holes
Dear Ray,
I was nosing around your site a bit yesterday, and ran across your two interviews in the About RC section. It occurred to me that newer visitors to the site may not have seen them yet, but I think they'd appreciate being pointed in that direction if they want depth in detail about understanding the mysteries of your college days and early experiences with the films you love, even before it became known as "independent film." (Who coined that term, anyway?) It's fascinating to read about your path that brought you to where you are today. Since I've been writing about my own life lately, and completed my dad's "autobiography" as well, I've become keenly aware of how we all are shaped by both choices we make and happy (or unhappy) accidents in our lives. It's up to us how we take that "glorious dinosaur mess" as you call it and mold it into something of value. As I think about the life (and path) of the artist, I realize that you have lived it and given us a great story of the wonder of it all. You make me want to embrace life! I urge your readers to read (or reread) the Rockwell and Blackwell interviews on that page if they want to know you better. And feel not so much like a square peg in a round hole in their own lives as they struggle for answers as we all do. You challenge me to explode out of trying to fit in the round hole and refuse to be limited by any "holes" at all.
Your stories about your life make me realize that I'm really no different in the sense that I've had experiences that moved me and excited me and even saddened me, but they've all had a part in shaping me to become what I am. Now I have to answer for myself: What do I do with these experiences? What do I make of it all? What art am I to create in my life that only I can create? How do I pour my life into my art? You've also told how the lives of great artists were poured into their art: Mozart, Bach, Cassavetes, Emerson, James, etc. And that the best way to know them is to not only read their letters about their work, but more importantly, to go to the works themselves. So, following the trail of cookie crumbs you have left and continue to leave along the path in the deep, dark woods, if I want to truly know you, the best way for me to know you is through your books. So it's off to your bookstore I go, open and aware, ready to grow and learn! : ) Your website readers are really missing out if they haven't read any of your books or essays. That would be like reading about Emerson on the internet without reading anything he had written! Coming all the way to the dock and missing the boat. What a waste and tragedy that would be.
Thank you for being my teacher. It's made a huge difference in my life. Best wishes for your success, whatever that means to you.
Celebrating the struggle each of us must go through as we make our selves,
A square peg trying to get out of the round hole
---
Subject: nothing too important
Hey Ray!
Just saying hello. Haven't talked to/seen you in a while. Hope all is well. I've still been writing like crazy and doing anything I can for an honest dollar. Couple wedding videos. Selling more video games, CDs and DVDs. And I actually entered the world of street performing yesterday, which didn't go so well. I went into the Boston Common and started playing a harmonica and an Australian hand drum with a bucket that said "Thank you for supporting Matt Burns Productions". But I hardly made anything (and I'm a damn good drummer, trust me). Plus, some disgruntled bum who thought I was invading his "performance territory" came over and kicked my bucket of money everywhere. It was friggin' crazy.
Anyway, just thought I would draw your attention to a short 7-page script I recently posted on my website. It's called "So Sorry" and it's about a man who nearly has a mental breakdown trying to think of the right thing to say to a family of mourners at a funeral. You might get a kick out of it.
Here is the link to it.
Hope your summer's going well. Mine is actually quite good other than the fact that I'm still broke and engaged in a never-ending war with my parents who want so bad for me to sell out. Get some stupid dead-end job. I never thought that my parents would be my greatest enemy in life. At least at this point in life. I love them, but it's kind of sad. If there's two people in your life who you want so bad to please it's your mother and father, but what can you do when pleasing them means going down some meaningless pathway? It's crazy, man. It's war. I would just move out but I simply can't right now. I still have to "mooch" off them.
My dilemma raises interesting questions, actually. Is "mooching" OK as long as something meaningful comes out of it? A lot of people my age are living on their own and not "mooching", but they're working meaningless jobs - nothing positive comes out of their financial independence. The world simply isn't going to experience any significant change and be saved from its destructive pathway unless people like me "mooch" off others. Don't you think? It kind of blows, but that's the reality of the situation.
In CASS on CASS you talk about the "bad" side of Cassavetes - how he was a liar and a cheat and a con-man. But this is what he had to do to bring something meaningful into the world. That's how I feel I need to be like with my parents. We have to be bad people. The future of the world depends on it.
Take care,
Matt Burns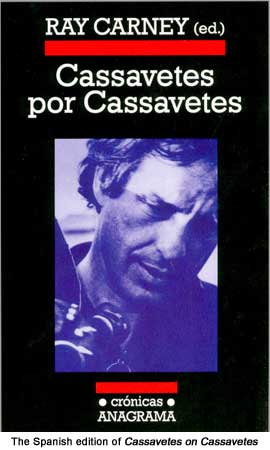 RC replies:
Subject: "To be a thief you must be honest"
Matt,
Do whatever it takes to be creative. But in doing that, you shoulder the responsibility to then actually do creative work. Not daydream, not read trashy novels, not listen to music, not sit around doing nothing or hanging out with friends. You must work at doing something creative to change the world (in however small a way). Writing, making, doing. That's the code of the outlaw. It's OK to steal the pennies off a dead man's eyes, as long as you then make sure you spend them on something better than their previous purpose. Don't squander the time. Don't waste a penny. That's the only way to be bad in the good way.
Right now I'm up in Vermont -- fixing up an old house, swimming in the lake, biking and blading in the sunset, listening to Mozart in the evenings, and scribbling on book manuscripts during the days. I'm trying not to waste a minute of my time either. Trying to be as creative as I can, in every way I can, every minute of every day.
Keep going.
R.C.
---
In the letter that follows, Mike Brotzman responds to my comments near the top of Mailbag page 80 (reachable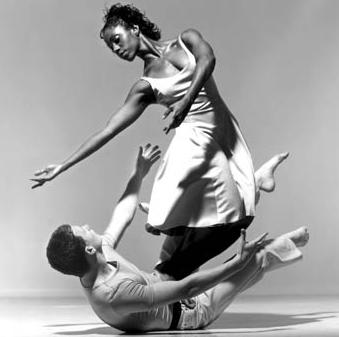 via the blue page numbers at the top and bottom of all Mailbag pages) about why I do NOT want accessible, popular, familiar, comfortable, or easily understandable art. I want great art (against my natural slothfulness) to make demands on me. I want it (against my inclination to fall into intellectual and emotional clichés) to force me to think and feel in new and unfamiliar ways. I want it (against my tendency to smugness and complacency) to challenge me to be better, smarter, and more perceptive than I was before I encountered it. I want it (against my tendency to rest on past accomplishments) to change me, to scare or move or inspire me with its insights, to tell me things I never dreamed were true. In a word, I want it to rock my world, to take me out of myself, to threaten all I know or thought I knew. All of the preceding means that the greatest art CAN'T be accessible, popular, familiar, or comfortable. It CAN'T simply make me feel good. It CAN'T flatter me or reassure me. It CAN'T simply entertain me. Hollywood and pop music do that. I want art that goes beyond Hollywood and pop music.
Mike makes some good points in the following letter, and (in my view) slightly amends his position, but I stand by my previous reply to his letter on page 80. I am printing his complete, unedited response to be fair to him. I invite comments and responses from other readers of the site, and shall publish the most interesting. -- RC
Dear Professor Carney,

What a pleasure it was to see my letter published on your website! Your response is insightful and indeed challenging - but it is misinformed, I think, by my sparse argument. You ask two questions that indicate a misreading of my take on accessibility and its importance. Though they are rhetorical, I wish to answer them.
RC: Accessibility means dumbing something down. Making it palatable. Making it appeal to more people. Making it more popular. Why, why, why in the world would anyone be in favor of doing that?
MB: I don't know where you're getting this premise that "accessibility means dumbing something down", but I completely disagree with it. Why do you believe that "accessible" equals "dumb"? Some of the most brilliant works of art are highly accessible. Take Shakespeare's plays for example. You say early in your response that "The parts of [Shakespeare's] plays that would appeal to a working stiff are the stupid, unimportant, trivial parts only." What the heck parts are you talking about? The scenes in Romeo and Juliet that feature the Nurse (which feature bawdy language and coarse humor)? Or the garden scene in Richard II (act III scene iv)? What about the Katherina/Petruchio bantering scene in Taming of the Shrew (act II scene i) - I saw that myself, twice, in Boston Common just last summer. The audience loved it, and I think you'll agree that it's hardly "dumbed down".
These scenes (and many, many others of Shakespeare's) appeal to a large audience. They are accessible. Is this to their fault? Did Shakespeare "dumb them down" so that they might affect more minds? No, quite the contrary - the "parts of the plays that would appeal to a working stiff" are profoundly complex (as is everything he does). Their density is the root of their appeal. Under sex jokes are profound insights into life and human interactions (in the case of the Nurse). In between clever characterizations and funny dialog is a scathing attack on the nobility (in the garden scene). He appeals to the "working stiff" and the scholar simultaneously, using the same lines and scenarios, and without sacrificing a thing. It is Shakespeare's brilliance that he might appeal to so many people!
You presume that making something "palatable" is to box up emotions and shove 'em out the door like iPods and laptops. It is not necessarily like that. Shakespeare does not make concessions in his work. And more importantly, he inspires the audience members to think, to challenge themselves, by engaging them like he does - and he reaches normally complacent people, as well. I've seen strangers, I've known friends, who love Time magazine and American Idol, who defend Schindler's List and The Shawshank Redemption to the death, watch a Shakespeare play and engage in spirited, intellectual debate afterwards. And yes, surely there are people in the audience who are only in it for the sex jokes. But so what? That's their fault, and their loss. A bad interpretation of a work does not reflect poorly on the work, but on its interpretor. Roger Ebert says Faces is "about love" - does such a stupid, shortsighted interpretation mean that Faces is "dumbed down"? Hardly.
So, to answer your question "Why, why, why in the world would anyone be in favor of doing that?" - I would do it, and for a number of reasons. For one, it's not impossible to create a brilliantly complex work of art that appeals to people, and for the "right" reasons (just look at Shakespeare), it's just really hard to be that good. For another, because with accessibility comes exposure, and thus inspiration to new innovators and widespread reverence for the work's inspirations (again, for the "right" reasons). And three, because accessibility sells, and selling gives you the capacity to create more. Just look at what Cassavetes was able to do with the money from Faces!
But I'm not going to say this is the highest form of art, or that reaching the widest possible audience should be an artist's goal. I'm just saying that these things are not mutually exclusive. And moreover, making an accessible work of art is what's necessary to inspire a nation. Hitchcock made accessible pieces of schlock, and look what became of it! He inspired a nation of schlock. Well why can't we make an accessible work of art, and inspire a nation of artists? We can, it just hasn't been done yet.
RC: People want easy truths, easy lives, easy jobs, easy love affairs, easy conversations, easy relationships with others. Why, why, why? I just don't get it.
MB: You describe the culture of "easy truths" in detail here. As to the causes, as to just "why, why, why" people want to live their lives this way, I think our lack of a Shakespeare is partially to blame. If easy truths and easy lives are all the media exposes you to, how are you supposed to imagine anything else? Surely the power of the human consciousness should be enough - but, like I said, I don't blame anyone for thinking this is the right path. It's just not their fault, at least not completely. I think if people were exposed to complexity more often in their everyday lives, in the media that is supposed to engage their minds, they would start to think about the way they live their lives. But complexity isn't what sells, so it isn't what's broadcast. And the reason it doesn't sell, or rather the reason the media companies don't think it sells, is because nobody has proven that it can. So let's make something real, something artistic, and show that people will enjoy it.
Yours truly,
Michael Brotzman
---
This url, for Film Festival World, recently came to my attention when its manager, Bethany Colson, wrote to me to ask if she could provide information about this web site in her resource listings. I recommend the site. -- R.C.
---
how's this for absurd....

before he died marlon brando was discussing the possibility of remaking the killing of a chinese bookie with some hollywood jokers.

not that it actually would have happened - but i'm sure it could have, had enough money been flung around.

funny huh?

maybe you already heard that one....

-- cosmo dies -- a gangster walks into a bar --

"hey now ....this place wouldn't be half bad if we just watered down these drinks a little, gave the broads some silicone, canned the chubby guy with the fake mustache, and advertised a little bit...."

true story...

still haven't gotten around to viewing any of jost's works. i don't have a car out here and the video store that has em' is a good two hour bus ride away but i will because every time you post a letter from him i get a little uncomfortable...

i liked matt burns' letter and your response to it. needed to here that for some reason. i'm in my mid- thirties and a lot of what i still go through is still very similar...

it made me really want to post those scripts...particularly the one i sent you for a few different reasons. i will at the end of the summer....

we're working on actually shooting something right now...

every ten minutes i feel suicidal...

but it's fun...

mike brett
---
Subject: bach's st. matthew's
Am I crazy? It took me 2 full years to get through Bach's St. Matthew's Passion, all three CDs. I would listen to one track over and over again until I had thoroughly digested it. Earlier this year I started in on disc 3 and I am now what I consider "done." With the listening, that is. Now I have to write about the experience. "Consciousness cannot precede expression!" Is that a quote from somewhere or just something you came up with?
Darren Pardee
P.S. I have been scouring the internet and cannot find the answer to your "Trivial Pursuit" question ( re: origin of the name of the board game). What's the story behind it? I have to know or else I will go crazier.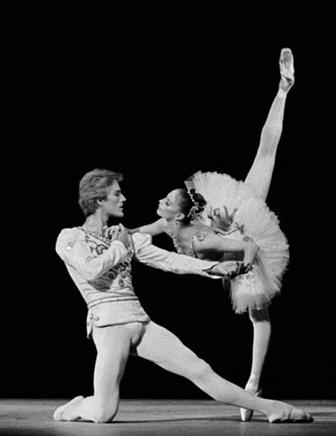 Darren,
Good to hear from you! No, you are not going crazy. Your Bach experience is the doorway into understanding the difference between pop culture/mass culture and art/high culture expression. The first kind of experience is instantly accessible and takes no effort or time (e.g. Spiderman, Pirates of the Caribbean, Shrek, The Matrix, Hitchcock, the Coen brothers); the second form of experience (The Passion According to St. Matthew and all real art) takes time, effort, and thought. So many people don't understand the difference because they've never even had the Bach kind of experience--because they've never put in the work, the effort it takes to have it. (Even if they listen to Bach, they don't make the effort it takes to understand it.) A whole generation of film students has been denied that experience in terms of film. All they know is "accessibility" (see the discussions of this higher up on this page and on page 80 of the Mailbag). They want easy, effortless, quick understanding. Their idea of a "hard movie" is something with puzzles and games, but that's not the same thing, in fact, that's just another version of easy, quick knowledge. It's still "get it" knowledge -- not "live into it," "live through it" knowledge. (If that's not clear, see my discussion of puzzle films at this link).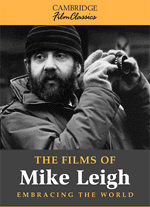 About the question about how "Trivial Pursuit" got its name. I'll give you this clue: The title of the board game is taken directly from the text of a work (film or book) that I have mentioned many times on the site. My lips are sealed beyond that.
The "consciousness cannot precede expression" quote is just simple common sense. Pretty obvious. Pretty basic. I'm sure thousands of other writers have said it before I did. Or said it better than I. I take no credit for it.
But here's something deep and hard and valuable: Keep pondering why difficult experiences, challenging experiences, experiences that take time and effort to have and to master are fundamentally different from pop culture experiences. This is a critical issue, and is an explanation of much that has gone wrong in American culture, American life, American politics, and American foreign policy. The war in Iraq, like a million other hateful realities in this country, is the product of Americans' belief in easy, painless, effortless, quick knowledge.
There is more about all of this in my Leigh book, by the way.
Ray Carney
---
This is only the "To Print" page. To go to the regular page of Ray Carney's www.Cassavetes.com on which this text appears, click here, or close this window if you accessed the "To Print" page from the regular page. Once you have brought up the regular page, you may use the menus to reach all of the other pages on the site.