Ruth Paris


LICSW, Ph.D., Assistant Professor

Dr. Paris' research interests include: parenting over the life course, interventions with at-risk mothers and children, women's adult development and aging, and the impact of alcohol use and abuse on women and families.

Dr. Paris has continued as a clinician since receiving her MSW 18 years ago. She has practiced in such diverse settings as a hospital, department of psychiatry, community mental health center, and private practice. Dr. Paris has worked with a range of clients, but her primary clinical interests focus on developmental issues for women and families in transition.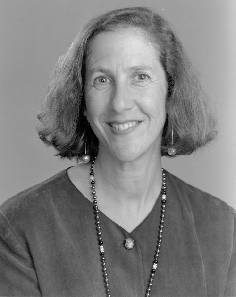 Courses
CP 759 Introduction to Clinical social Work Practice with Individuals, Families, and Groups
This foundation clinical practice course presents the basic principles and concepts of clinical practice, including the systematic study and differential assessment of human problems in an urban social context as a basis for differential intervention.
CP 781 Clinical social Work Assessment and Intervention
This course deepens the process of differential assessment and intervention with individuals, dyads, and families in an urban practice environment. It emphasizes psychodynamic, family systems, and cognitive/behavioral constructs in assessment and practice. Case examination, demonstration videos, and role play enrich practice.
Links to Professional Organizations:
American Orthopsychiartric Association

Council on Social Work Education

National Association of Social Workers

National Council on Family Relations

Society for Social Work and Research

More faculty profiles at BUSSW

19 January 2001