This is only the "To Print" page. To go to the regular page of Ray Carney's www.Cassavetes.com on which this text appears, click here, or close this window if you accessed the "To Print" page from the regular page. Once you have brought up the regular page, you may use the menus to reach all of the other pages on the site.
Dear Ray,
I'm going to Ljubljana next week to give a talk on American independent cinema, of the type you have been championing in your Harvard selections (Click here to read about some of the indie films I've programmed for Harvard--R.C.) the kind of thing we are also showcasing in Bradford. Ljubljana has scheduled about half a dozen examples, including 'Loren Cass', 'Analog Days' and 'Dance Party, USA', as well as a mini-tribute sidebar of three James Benning works.
In my preparation for this lecture, I am ruminating on the nature of independent American cinema at the moment. May I ask -you- how you define independent cinema, as opposed to studio-funded "specialty" fare or the high-profile "indie" fare that one finds much in evidence at Sundance. Is it simply a matter of budget, or sensibility, or both? And how has the landscape changed since Cassavetes was around?
Also, I have been examining the kinds of stuff to be found on the independent scene and wondering where the socially-realistic, documentary-style feature films are. In Vienna I saw a no-budget DV-shot fiction feature from China, LITTLE MOTH, about the exploitation of children in large Chinese cities. America has no shortage of its own social issues and problems, but they don't often seem to be the focus of fiction-oriented film-makers' cameras. Or am I just not seeing them? Where are the American LITTLE MOTHs?
Neil Young
International Programming Consultant
Bradford International Film Festival
National Media Museum
Bradford West Yorkshire UK
RC replies:
Subject: Art is free and makes free
Neil,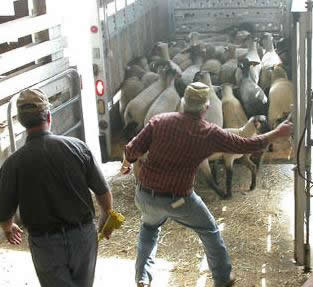 I'll be glad to give you a quote for your lecture. I would say that American indie film is about NEITHER "budget" nor "sensibility." Budget is really irrelevant. Except to the extent that "radix malorum cupiditas est." Translation: Rich men don't generally get into heaven because they care too intensely about too many other things. But budget does not define (or limit) a film's greatness or independence: some of the best movies ever made have had budgets in the hundreds of thousands or millions -- and some of the worst also have. It's not about money; it's about spirit, soul, and truth. And though the rich man may not fit as easily through the eye of the needle, he or she can still make something valuable or finance something valuable. (Conversely, being poor is not a certificate of genius either. Many a low-budget "indie-financed" movie is worse than the worst of Hollywood. More trite. More derivative. More stupid. And more badly lighted and out of focus!!!! :) )
But it's not about "sensibility" either -- at least the way the word is used on this side of the Atlantic. Sensibility is too light-weight a concept. Sensibility is what leads you to like football over baseball. Sensibility is a preference for chardonnay over chablis. Sensibility is boxers versus briefs, corned beef instead of pastrami. Sensibility is not a deep enough standard to separate the sheep from the goats. And when I go to an indie film, I am not looking for ANY particular "sensibility." I am looking for something else entirely. To ask a film to have a certain "sensibility" would be no different from doing that stupid thing that the "race, class, gender, ideology" critics do. It would be to ask a work to fulfill a certain agenda, to support the social and imaginative biases of a stupid professor about racial equality, gender neutrality, and cotton underwear on everyone! Art is free and makes free. We limit it when we demand that it have ANY particular agenda, no matter how noble. We limit it when we demand that it participate in ANY particular sensibility at all.
The only definition of independent film that I am satisfied with is that being independent is about being independent--being spiritually, intellectually, emotionally, and morally independent. It is not about how your film was financed or who produced it or what its budget is. It is not about having politically correct characters or views. In fact, in our culture, since politically correct ways of understanding are clichés and forms of imaginative enslavement, it would be more of a sign of independence (in the real way, I mean) for an independent film to be un-P.C., for it it offend people, for it to shock and upset them. At least there is some possibility of it being imaginatively, spiritually, and intellectually independent in that.
It's really not that strange or unusual a concept -- except in film apparently. Independent film is film as art. That says it best and briefest. And all art, real art, is about creating a unique personal expression, about telling the truth in your own personal way. In short, as I started by saying, being an independent filmmaker is about having an independent mind, heart, and soul, not an independent wallet or job. Not the "right" values or the most "politically correct" views. The poet is free and makes free, as Ralph Waldo Emerson says. That's my definition of independence. To be free and to make free. And no amount of money, or no lack of money, has any connection with that.
The only reason anyone can make an independent movie -- rich, poor, studio-employed, or completely unemployed -- is if they have an independent mind. But having an independent mind, heart, soul, spirit is harder than it sounds. Much harder. Most people are sheep. Most filmmakers are sheep. Being independent in the spiritual way requires that you not yield to the mass hypnosis of the modern media. It requires that you not be interested in flattering people and fulfilling their political, social, or imaginative expectations (just another form of flattery). It requires that you manage to break away from the clichés, even the pious clichés, that are waiting everywhere to trap your spirit. It requires that you find a way to tell the truth totally uniquely, in YOUR OWN PERSONAL WAY -- In a word: independently.
But, of course, all of that is easier said than done. The saying -- the pronouncements, the good intentions, the noble goals -- is trivial. The doing is what matters. And that's why there have only been ten or twenty or thirty really independent filmmakers in American history.
An afterthought: The weirdest thing of all to me is that "being an independent" represents a special subcategory in film. What makes it weird is that in any other art (drama, ballet, painting, sculpture) it is just taken for granted that that is what art is about. To represent an independent view is what it is to be an artist. It's what art is. Only in film is it the exception, the oddity, the fringe expression -- and generations of students sit through and write papers about all those non-independent movies. The art department and the drama department at least have that much figured out.
R.C.
---
RC notes: I recommend the following reading. Rosanna Warren is a great artist. And a very nice person too! -- R.C.
The Luce Program in Scripture and Literary Arts at Boston University is pleased to present

An Evening
with
Rosanna Warren

University Professor, Emma Ann MacLachlan Metcalf Professor of the Humanities, and Professor of English and Romance Studies at Boston University
Thursday, Nov. 29, 2007, 6pm
BU School of Management, rooms 426–8
595 Commonwealth Ave.
A reading of Professor Warren's own poetry, as well as the work of other writers that has inspired her as a writer and a teacher.

Rosanna Warren is the author of four collections of poetry: Snow Day (1981), Each Leaf Shines Separate (1985), Stained Glass: Poems (1994), and Departure: Poems (2003). She is also the editor of The Art of Translation: Voices From the Field (1989), to which she was a contributor; a translation of Euripides' Suppliant Women (with Stephen Scully, 1995); two volumes of William Arrowsmith's translation of the poems of Eugenio Montale (Cuttlefish Bones, 1992 and Satura 1998); three anthologies of verse by prison inmates (In Time with Teresa Iverson, 1995; From This Distance with Meg Tyler, 1996; and Springshine with Meg Tyler, 1998). Professor Warren was elected to the American Academy of Arts and Sciences in 1997, and the American Academy of Arts and Letters in 2004; from 1999 to 2005 she was a Chancellor of the American Academy of Poets. In 2004 Professor Warren received the Boston University Metcalf Award for Excellence in Teaching. She has been teaching at Boston University since 1982.

This reading is free and open to the public, and will be followed by a light reception. For more information visit us online at www.bu.edu/luce/.
---
Subject: Tribeca Film Festival 2008 Call For Submissions
Mr. Ray Carney, Chair
Boston University
Department of Film and Television
640 Commonwealth Avenue
Boston, MA 02215
Dear Mr. Ray Carney,
The 7th Tribeca Film Festival, taking place April 23-May 4, 2008, is now accepting submissions!

The Tribeca Film Festival continues to support emerging filmmakers. We would like to encourage film students to submit their works by waiving the applicable entry fee. In order to qualify for this waiver, students must include a copy of their student identification or a letter from the school verifying enrollment.
Submission deadlines are as follows:

· November 16, 2007 (postmark) - Early entry deadline
· December 14, 2007 (postmark) - Official entry deadline
· January 11, 2008 (arrive by) - Late entry deadline for feature length WIPs only
Students may apply online here. Rules and regulations can also be found at the above link.
The Tribeca Film Festival, founded in 2002 by Robert De Niro, Jane Rosenthal and Craig Hatkoff is a celebration of cinema and community. The Festival continues as a platform for filmmakers to reach the best possible audience for their work.
We value your continued support and appreciate any assistance in letting your students know about our call for entries. Additional information on the Festival can be obtained by visiting our website: www.tribecafilmfestival.com.
Best regards,
Caroline Tran
Submissions Manager
Tribeca Film Festival
RC replies:
Thanks, Christine. And thanks for the promotion to Chairman of my department. Only in my dreams. Or do I mean nightmares? (See the note about the material I have had to take off the site on the bottom of the preceding Mailbag page and on other pages of the site based on previous objections.) I shall post the info. 50,000 hits can't hurt. -- R.C.
---
A note from Ray Carney: Visitors familiar with the site may have noticed that I have re-formatted the left menu and attempted to make it more useful as a navigation tool. There are also a few additional sections (and pages) that are now available, including a "Mailbag Highlights" page that offers links to the most frequently accessed and heavily-discussed pages in this section of the site. -- R.C.
---
Subject: Shabib's The Chicken Chronicles
What can you tell me about the film in the subject line? You mentioned it as one of the films you'd rather spend your time championing instead of already-recognized masterpieces, on page 22. Google gives your mailbag as the first hit. IMDB has a film with that title, but no Shabib (just Steve Guttenberg... ahem). I think I've become familiar with every film you ever mentioned on your site, except this one.... so what's the story Professor? And also could you give a hint as to when we can expect your Henry James book to be available? I just finished Ambassadors a few weeks ago and am very curious about what your chapter on it might be like.
Thanks for keeping the site going, it always gives me strength in hard times, honestly.
- Jason
RC replies:
Thanks, Jason. Tell me about yourself. Who you are, where you live, what you are doing. I'm always interested. Regarding Shabib, all I know is what I experience. A long time ago (two decades, I'd guess), I saw a film called The Chicken Chronicles by a Canadian writer-director named Donald Shabib (at least that is my memory of his name and nationality) -- and loved it. It was sort of in the "Lords of Flatbush" category of low budget indie of the era. (Have you ever seen that one by the way? Sylvester Stallone's first big part, long before Rocky. And surprisingly good. Really interesting.) LIke many low budget indie films of the 1970s and 1980s (before Steven Soderberg's Sex, Lies, and Videotape made indie respectable), it had no ad campaign. No publicity. No promotion. It was just a weird, wonderful (in my memory) oddball movie that played in a few theaters and was forgotten. That was very common back then. I saw lots of similar films in similar situations in that era -- films by John Korty, Eagle Pennell, David Burton Morris, John Cassavetes (yes, his The Killing of a Chinese Bookie and Minnie and Moskowitz were in that category in the 1970s), and others. That's all I know, but I never forget, and as often as I can, I always tell people about these sorts of "lost or forgotten films," since I always hope that a kind word from me will help a filmmaker like that get a DVD release or a grant or something. But if the IMDB doesn't list the film, then that suggests the worst. The good die young. Words to live by in our culture of compromise, commercialism, and celebrity adulation. Sad but true. -- R.C.
---
Subject: Cassavetes rarities - published or not?
Professor Carney,
Let me preface this by saying, thanks to you, I'm totally obsessed with John Cassavetes. It's really quite sick. My obsession with the man and his films has led me to emailing you, since you're the expert on his work, and I don't know who else could possibly answer my questions. I was re-reading Cassavetes on Cassavetes recently, and noticed references to unproduced work of Cassavetes', such as the Husbands novel, and the off-shoot scripts that follow the individual men, as well as the three plays A Woman Under The Influence would eventually be based on, among others.
As I said, I've become totally obsessed with John Cassavetes for a year or two now, and when I become obsessed with a filmmaker, I become interested in finding every single bit of material they've ever created. Considering the fact that you've discovered lost versions of his films, I figure you might know something. I've been wondering about all these scripts, plays, novels, etc. by John Cassavetes. Has any of this work been published before, and if so, where can I attain a copy (or copies) of these works (if they exist)? Have any of his scripts (produced or otherwise) been published in their original forms (including, maybe, the long Faces script, and his original She's So Lovely script) or at all? Also, where can I get a copy of Too Late Blues (the only Cassavetes film I haven't seen, which I can't find anywhere)?
If you've come this far, I thank you for putting up with my long-winded diatribe. I just have one more, slightly unrelated question: has any of Bo Harwood's music for Cassavetes' films ever been published in any format, and, of course, if so, where can I find it? I love his music, and would love to have it in my collection.
Thank you for your time, and for reading my long-winded query.
Regards
Matt Kieley
Cassavetesphile/Filmmaker
Dear Matt,
Thanks for the queries, but they have all been answered on previous pages of the Mailbag. (Use the search engine in the left margin to find a few of them. "Husbands" and "novel" and "unpublished" would be possible search terms, I'd guess.) I possess (as gifts from the filmmaker for the most part) more or less everything, but most of it is not available otherwise. (Gena Rowlands has, to my knowledge, made no effort to make it available. See this link for a few more details.) And, of course, you can see a listing of some of the material I've used in my course work in the middle of page 8 of the Syllabi pages of the site. (Click the Syllabi link at the top of this Mailbag page.) Search on "Bo Harwood" if you haven't already had enough discouraging information! (By the way, I have a book on this subject, but it hasn't been published yet.) All best wishes, R.C.
---
Subject: Greetings Prof. Carney
Greetings Prof. Carney,
During the American Independents series at the HFA this summer, Ted Barron introduced us; you gave me one of your autographed index cards of John Cassavetes. I was greatly impressed by the films, and your work, along with Ted, in putting the series together. I've been wanting to speak with you since, just because it's an assuring feeling to know you teach at BU.
I regret having missed your screening of "Shadows" and "Pull My Daisy"; I had planned on attending, but someone told me it was canceled, and then I found out they were misinformed. Actually the past two nights at the Cinematheque were wonderful with Verna Bloom and Jay Cocks; yet another opportunity to meet more of Scorsese's collaborators. Verna screened a remarkably, beautiful Fonda film which I hadn't seen, though had known of a long while, "The Hired Hand". Sadly there weren't many in attendance, but we had a great time chatting about her acting experiences over the years. I've admired her ever since I saw "Medium Cool" back in the 9th grade.... Best wishes,
Ahmed
Sorry to hear about the disappointing Verna Bloom attendance. But I can't say it surprises me. The lack of intellectual curiosity of the BU film students is legendary. She is not enough of a "celebrity" (in the worst sense of the word) for them to be interested.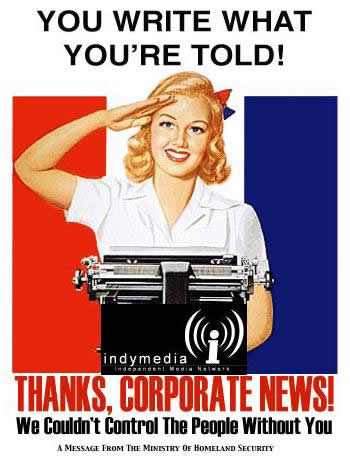 They have been brainwashed by the sicko culture we live in. They pack the room to hear Sumner Redstone or Jason Alexander, but are "too busy" or have "conflicting commitments" when a real artist comes to the school or a real work of art is shown. Alas. Such is life in the good ole U.S. of A. (And it is an American phenomenon, an American sickness. When I speak or curate events in Europe or Asia, the young students are hungry for art, real art -- not celebrities, not the rich and famous.) By the way, I got massively criticized recently by film department faculty and students for saying the same thing on the preceding page of the Mailbag (see the letter and my reply to it near the bottom of page 95), so I am braced for a similar response to this comment. But I'm used to it. I'm a big boy. I can take it. That's what academic freedom is supposed to be about, even if there is darn little of it left in the era of Bush and the culture of salesmanship we live in. If you ask me, the real terrorists in our midst are the intellectual ones that would limit what can be said and thought. I'm glad to hear you are marching to a different drummer. Your attendance at the Harvard indie film events tells me that. (No more than three or four Boston University students -- out of something like four or five hundred enrolled in the various film programs -- could make time in their busy summer schedules to attend those events either.) Keep searching out things the media is NOT interested in. Keep attending events that are NOT written up in the stupid Boston Globe. Shun crowds and mass movements of all sorts. Keep pursuing truth in your own way, avoiding fads and fashions, ignoring, in particular, anything the mass media or The New York Times pays attention to. You have to go down the road not taken. It can be a lonely journey at times, but that's the only way you'll ever find truth. Truth is shy. It doesn't shout to get your attention. It waits for the pursuer to discover it, and it can be spoken only from one heart to one heart. It will never be blared through the media megaphone or reduced to the blatancy of the "news." Fare onward, voyager. -- Ray Carney
---
A note from Ray Carney: Rob Nilsson's complete "Nine at Night" series will be given its world premiere sceening at the Harvard Film Archive on November 17-19 (Saturday through Monday evening). I highly recommend the experience and will be present to introduce many of the films. Click here for more information about Nilsson's work and these events.
---
Subject: Who's really free?
Ray Carney,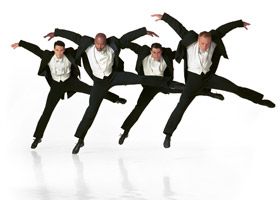 A comment to your response to Ahmed. (See the response to the letter just above this one on this page.) It seems to me that the difference between the interests of Europeans and Asians compared to Americans where art is concerned may have something to do with national identities (don't shoot me for the un-P.C. cultural thoughts...!). Europe and Asia have a much longer and deeper history of art than we do in America. Cradles of civilization for the East and the West. I venture to say they have grown up with art in every household, and the great artists they have produced are a source of national pride. Who knows, maybe their DNA has art encoded in their souls, they have certainly have great reverence and appreciation for it. In America, our history is more deeply rooted in commerce, capitalism and the pursuit of making money. America is more focused on making a buck off of art than appreciating it. We are a cradle for capitalism, nurturing businessmen.

And tying it to your Art is free and makes free response at the top of Mailbag page 96: Who's really free? Artists or businessmen? Depends on who or what you've sold (or given) your soul to.

John
RC replies:
Good. Interesting. Yes. The end of your analysis strikes me as the critical point: Never underestimate the power of money or a cultural system organized around the importance of it. The almighty dollar rules in America. I lay the problems of American film appreciation -- I mean the whole nine yards of insanity: the culture of celebrity worship, the whoredom after success, the adulation of the rich and famous -- in the university educational system, in the media, and in the culture at large -- at the feet of capitalism. The difference between America and those other cultures is that those other societies are not fundamentally "capitalistic" in nature. The great Satan of our era is the almighty dollar. It buys our souls. It distorts our values. It corrupts our educational systems, our government, and our lives and livelihoods. And to answer your final question: businessmen are the new galley slaves, if they are not the new Pharaohs. They are in chains, both mental and spiritual, or they spend their lives chaining others. Never forget it. -- R.C.

---
A note from Ray Carney: I received another supportive response to the now partially-deleted response near the bottom of Mailbag page 95, this time from a former Boston University film production graduate student who read the original posting. I withhold the name of the writer to protect his or her identity. The former student has continued working in film and made several extremely interesting works. May he or she be invited to speak at Boston University some day. I hope a large crowd shows up, even if he or she isn't famous. (Sorry just couldn't resist a joke!) -- R.C.
Subject: Omitted material
I read what you had written in that response (see near the bottom of page 95), and completely feel the same away about BU's program. When I attended BU in the late 90s, I thought that I would be a middle of the road guy. I thought film school was going to be angry chain smoking artists, making weird personal art films. Well, I ended up, with 2 or three others (mostly undergrads) being the radicals. It's a fucking joke if they think the school attracts great students. In fact, I would never have gone to BU if I had gotten into other programs. They are a safety school at best. Not even on the map of the film school world. I'm embarrassed when asked where I went to film school because no one even knows that it exists. Alas, I would never trade the experience because of your classes and Steve Audette's AVID class. Well worth owing money for the rest of my life. In fact, if they embraced your teachings and hired a few other "artsists" to teach, they would within a few years be THE great indie film school and everyone would be happy. Of course that will never happen -- lord knows you tried.
By the way, thanks for introducing me to Wallace Stevens. I don't think I have ever enjoyed reading a book of poetry as much as the one I'm reading now. I'm intentionally reading just a little bit a day because I love it so much and want to make it last. Wow. wow. wow. Thank you. Thank you. So many lines I love. Like Dreyer he speaks the language of desire. Here is one:
"If ever the search for tranquil belief should end,
The future might stop emerging out of the past,
Out of what is full of us; yet search
And the future emerging out of us seem to be one."
or
"There is a master of mud.
That shaft of light
Falling, far off, from sky to land,
That is he--
The peach-bud maker,
The mud master,
The master of the mind."
Fight the Powers that be,
(name withheld)
---
Subject: Greetings and Thank you
Professor Carney -
I just wanted to thank you for all of the wonderful things you are wiling to share with all of us lucky to know of your writing. It is easy to forget that truth is a scary thing - the greats make it look so easy, but it is hard and so i thank you for doing the work and facing the fears. I have tried in my life.
All the best -
Bruce
Thanks, Bruce. Your note arrived at a difficult time, as you may know. The truth doesn't have to hurt. We can accept it and embrace it and learn from it. But the lies and secrecy and habitual patterns of behavior we wrap ourselves in make the truth very uncomfortable at times. Because of his recent death, I was listening to the re-broadcast of an old interview Norman Mailer gave back in the nineties and he was talking about how if a book is too easy to read, it can't really be any good. It slips down our throats like an oyster, with no resistance or substance. He said an artist has to make things a little hard on the audience. Or, to put it in Wallace Stevens's terms: to make reality a little hard to see. (So that we can finally see it for what it is.) People don't want that. They want compliments and praise and pats on the back. They want to be told how smart they are. And they want easy enemies and clear goals. Later in the same interview, Mailer talked about how hard democracy was, and how the whole American experiment just might fail. He said the human mind was more attuned to the simplifications of fascism. It's a scary thought with a lot of truth in it. But people don't want to hear that, either. They want to be told how great their country, their educational system, their lives are. The truth can be hard to see. And to live. -- R.C.
---
And now for a more comical take on this and related issues. (By the way, the writer's reference to "paid audience members" is not poetic license. The studios actually hire people to attend the openings of their movies. And if the movie is a comedy, they often hire "paid laughers" to hee-haw and convince the rest of us dopes that the movie is funny. How stupid do we have to be to laugh our way through our lives this way?) -- R.C.
Subject: cubicles
ray,
here's a question i always wanted to ask you - do you think cassavetes would have been able to write a book about you had you died first? it probably would have been extremely fascinating. anyway i'm still on the sight scrolling down the mailbag pages almost every day...please keep saying what you'll say. those guys at your school sound like **** (omitted description)****. i got this idea that i'll paste some ivy on the side of my building and rent a couple of kubrick movies from the local video store around the corner and we can charge kids forty grand a year to not tell them about the preposterousness of the debt they've just put themselves in. i don't have to many contacts out here but i'm sure for that kind of money i can make some calls and get the students a job as a paid audience member after they graduate. i wonder when it is that the magic of the movies dies for these people out here. is it when they finally get to a real set and see the complete and utter disinterest of the two hundred or so factory workers with fancy job descriptions that it takes to manufacture one of these spritzes of celluloid string cheese. i loved the movies- almost every one when i was a kid and that's when it died for me....except it hasn't died. the answer is no, we can not work in a cubicle and at the same time no, we cannot not work in a cubicle. that's where i find myself too. help! my movie is in shambles. twenty hours of footage for a seven minute scene. it only sounds romantic after the fact when it is done and you have succeeded i would guess, when you're down to your last dollar and the mics die it's anything but that...it occurs to you how many people try and try very hard and still fail miserably. i now see how sad i must sound to people. every business person out here is someone who didn't want to be an artist badly enough but at least they still have their teeth. there's so much to chew on in the world and they leave it for the toothless. yet, i always think about that rocket in the garage thing, which i think is one of the best things i've ever heard you say. (The writer is referring to something that is in one of my books, but not on the site: I talk about building a rocket to fly to the moon in your garage, and what it feels like to do that. It is what any artist does, and what I also do everytime I write a book. The comment is available in one of the three packets I sell on the site. Click here to learn how to obtain them.) one of the many best things. mostly that kind of spirit or faith in art or life is largely in question in the first place if someone feels they need to go to school and pay such and such an amount of money to justify the validity of art in the first place. it shows a certain inherent cynicism and doubt...you're gonna get that anyway but if you're starting out at the gate with that what's gonna happen? but then if i'd have gone to college you'd probably be able to understand this letter...i guess what i'm trying to say is "remember the alamo"...or i'm working on something but i'm not sure what it is....everbody talks about everything but when you really want to know about something you go to the experts. botanists aren't the real experts on plants really, the plants are....so that's where you go...just like we're the only experts of our own experience and in fact that's all we can ever be experts on....so that's where we go....to that school
- mike -
that teacher i had that i mentioned in an earlier letter used to say " what are you worrying about the dead guy for, you're better than the dead guy" when someone in the class would compare someone to someone else...some past icon, favorably or otherwise. i never thought that that was that callous of a thing to say but i think some people took it that way. that's a tricky one. not to beat a dead horse though but no one really is better than the dead guy are they? the young filmmakers, some of them are good and it's not a competition but it really is. who put the most life on screen?...who put's the most of themselves in their work? isn't it amazing what people can do. isn't it good to want to be better...don quixote is my favorite book...is that unrealistic...i don't know how people can proceed from a realistic place. you know there's only gonna be two people that actually see your movie. it's a waste of time to think about that. i just want to make sure that if i'm gonna fail i fail with all my might. i think people need to be less concerned with success actually and fail bigger...i guess i'd rather be an interesting failure than a moderate success any day...but who knows... maybe that's some sort of justification for the way things are going
RC replies: My only response will be to quote Emerson with respect to your P.S.: "Meek young men grow up in libraries believing it their duty to accept the views which Cicero, which Locke, which Bacon have given, forgetful that Cicero, Locke, and Bacon were only young men in libraries when they wrote those books." (But read the entire "American Scholar," from which this is taken. Emerson is free and makes free.)
---
This arrived in reference to my mention of "The Chicken Chronicles" higher up on the page:
Subject: chicken chronicles
it might be donald shebib's "goin' down the road". don't ask me anything else about it. i just did some quick research when you compared it to the "lords of flatbush"- one of my favorites when i was a kid. sounds interesting though. go brooklyn....
RC replies: "Going Down the Road" is another good movie by Shabib. Not the same one. But another. He made several really great ones (and maybe more than that, I just don't know.) Yes, it's another "lost and forgotten" title from someone who is (by all appearances) a "lost and forgotten" talent. But I would tell my film studies grad students: See how wonderful that is? See how much is left to discover? See how much there is left to write about? While the whole world chases after the Coen brothers' latest and whatever Bobby and Peter Farrelly have regurgitated, and hangs on every word spoken by some other cultural flash-in-the-pan that everybody wants to get an interview with, there are dozens of great undiscovered directors -- and undiscovered subjects -- out there that no one has has written about, that there have been no conferences held about, that the Film programmers at the Museum of Modern Art know nothing about. Yippee and hooray! -- R.C.
---
hello Ray,

Have you heard about the strike of Writers Guild Members in Hollywood? From what I understand, they've picketed and marched with such force as to shut down boulevards, etc. To me, this is all very strange, marching for a higher paycheck, for a bigger cut of the financial "security" pie.

Saturday Norman Mailer died, so I can't help but compare his goals and standards and beliefs during the march on the Pentagon with the standards these Hollywood people march for. Isn't it crazy Ray? People will get all up in arms over royalty checks, but day after day the marines in Iraq fight for......??? --and those who do oppose America's place in the war, or the Bush administration, do nothing, saving their ire for marches and strikes dedicated to getting a higher paycheck!

On a similar note, Stephen Colbert, a showman, a Jay Leno of politics, but who every now and then manages to say something interesting, compared my generation (born in the 80s) to a bunch of masturbators, and I agree. Like masturbation, we protest when it's convenient, and when it can instantly gratify us. There's no committment, pain, risking social status, etc. In fact, I think the search for social status determines when people strike and over what for! I hear people complain about the Iraq War, when really nothing is at stake for them. They're not in the desert fighting unclear enemies, risking their lives, being 'yes'men to misguided leaders. What have they lost because of Bush and co.'s mistakes? Have they had their legs blown off? Have they killed civilians? They've got their lattes and hip sunglasses, and whine about the conservatives. Likewise, the convservatives whine about the liberals and on and on... There's no passion and genuineness, just predetermined conflicts and parties.

Or how about these Hollywood writers and their too-easy example: They protest when everyone else is in on it, when it's planned. They put in the hours when it's the 'cool' or 'popular' thing to do.

Of course Satan rules the world, so I really shouldn't be surprised by any of these shallow developments. Also, one thing I enjoyed about Castle in the Forest, Norman Mailer's last published fictional work, was the conclusion, so subtle, yet loud and clear to those who paid attention: Despite all the evil in the world, including Hitler, Satan, etc., there is still some Higher Force, and a stronger plan, being accomplished. Even evil is meant to be. Even this should happen.*

Also, I've concluded that all this marching, protesting, screaming, demonstrating, crusading, does nothing to change the world. If nothing else, it's arrogant, little people assuming a position of authority, little people thinking they know what's right/wrong in this world. Fools.

I believe doing the Right thing, at this moment, in the Right way, is the only thing which can change the world. To hijack one of your phrases, if we do what is Right "second by second" then that will change the world.

Either that or my soul is hideously imprisoned by cliches and Hallmark card messages.

Reagan

* On a similar note, I watched a documentary on 9/11 last night with my parents. So many fouled up things happened which inevitably lead to the towers collapsing**, so many mistakes, coincidences, etc. that I couldn't help but feel that it was meant to happen. OF COURSE the towers should fall. There really wasn't any other alternative path. It was inevitable.

** Norman Mailer compared the twin towers to two proud phallic symbols. He also said, post-9/11, that America didn't act like a man, but instead acted like a 700 lb. giant who stubbed it's toe and sought sympathy from all the world.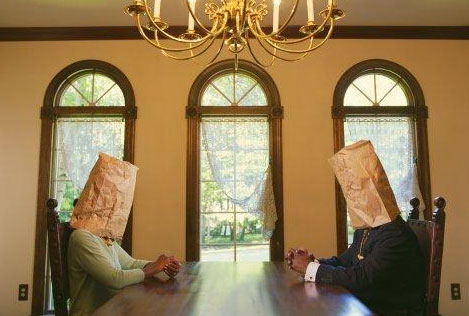 Thanx for the thoughts. Keep in mind the obvious (which you already know, of course): Namely, that the people you are talking about are writers for network television shows and Hollywood movies. They write the trash that is on TV and in the mall. They make a living selling Americans junk food for their minds and hearts. That's what they have chosen as their careers. Chosen. Of their own free will. (And that's the skill that ten thousand American college students in TV and film screenwriting programs every year are being taught to mimic and imitate, to learn and master, and eventually to fight each other trying to land a job doing for the rest of their lives.) The whole mass of them do not have souls. Their spirits were mortgaged long ago to dreams of having a house in Malibu, a hit series on HBO, an after-school special on the Discovery Channel, and a Ford Explorer SUV (hybrid, of course).
I have to say I disagree vehemently with part of what you have written. Don't put down the importance of demonstrating and protesting, or downplay their potential effect. What are you doing in your letter after all? What am I doing in this response to it? OK. Our protests may not change the world a lot or quickly, but they are surely better than the conspiracy of silence from the culture's Nazi-like "good soldiers" who follow orders and never object, and better than the orgy of greed and selfishness that motivates most of the people in the film and television industry (and it is an industry). If enough of us boo the movies we hate and turn off our televisions and protest the cowardice and amorality of our leaders and bosses and co-workers and fellow students and, most importantly of all, if enough of us work --seriously, persistently, courageously -- for change and transformation, it will make a difference. A big difference. Take my word for it. It's just that enough people haven't tried that yet. As a friend of mine, Ruth Sergel (a terrific artist by the way), tells me when I'm feeling down --Yes, I get discouraged. I'm all too human too!--"Despair and discouragement are just part of the control system. If they can keep you feeling powerless and hopeless, you will be powerless and hopeless." -- R.C.
P.S. For more thoughts about the triumph of mediocrity, amorality, and conformism if good people do nothing, see my discussion of the recent book by Jonathan Glover, Humanity: A Moral History of the Twentieth Century in the middle of page 79 of the Mailbag (accessible via the page number menus on the top and bottom of every Mailbag page). By the way: if you do go to this Mailbag page, be sure to continue reading beyond my first discussion of the Glover book to my second discussion of it in a subsequent reply, where I talk about the immorality of many recent films and televisions programs and the immorality (or silent acquiescence and complicity) of most recent academic media criticism and of the study of film and television in our universities.
As I noted in my reply to a letter above this one, citing Norman Mailer's insight, and as Glover documents in horrifying detail, fear, distrust, and suspicion always threaten the free play of ideas and emotions in every society. Fascism, intolerance, and conformity constantly threaten our freedom of thought and expression. Man is a tribal animal and the rules of tribal thinking and tribal behavior still govern most of social behavior -- in every culture and location. The tribe does not want dissent. The tribe does not tolerate dissent. The tribe wants agreement and conformity. There is something in mankind, in fact, that is deeply afraid of and threatened by all independent expressions and ways of being. That is Mailer's point. But I am convinced (and Glover's book demonstrates) that a few courageous and principled individuals can make an enormous difference through their words and actions. And without those few, the world is lost.
---
This is only the "To Print" page. To go to the regular page of Ray Carney's www.Cassavetes.com on which this text appears, click here, or close this window if you accessed the "To Print" page from the regular page. Once you have brought up the regular page, you may use the menus to reach all of the other pages on the site.