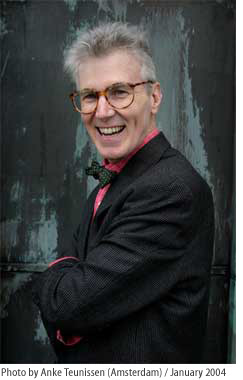 A note from Ray Carney: The following article appeared in my university's campus newspaper this morning. Prof. Judt's point is worth taking to heart, completely separate from the issue of Israeli-Palestinian relations. The problem for both academics and artists, as Cassavetes once said, is not censorship from outside but self-censorship from within. And, to adapt another point Cassavetes made, the deeper problem in academia is that after you have censored your own views for long enough to get tenure or be promoted to a position of authority within your university, you stop having alternative views. You internalize the system and really have nothing interesting or different to say. -- RC
Copyright 2007 The Campus Free Press (Boston University)
Intellectuals must speak out, prof. says
Kasey Wickman
British author, historian and professor Tony Judt spoke with attendees after his lecture, "Disturbing the Peace: Intellectuals and Universities in a Liberal Age" at Boston College.
When New York University European studies professor Tony Judt called on academics to speak their minds on controversial subjects no matter the consequences, he quickly found his audience took his words to heart last night at Boston College, as he defended his well-documented history of negative statements against Israel.

During his lecture, "Disturbing the Peace: Intellectuals and Universities in an Illiberal Age," Judt said academics -- especially tenured professors who have job security -- have a responsibility to say "unfashionable, unpopular, untimely things."

A half-hour into Judt's lecture, the audience bombarded him with questions about his writings on the Israeli-Palestinian conflict, in which he has repeatedly sided against Israel. Judt has written many works on the conflict in addition to writing two op-ed articles in The New York Times.

"A lot of people come here having read two of my pieces and assume that is all I have written," he said.

Ruth Langer, a Jewish Studies professor at Boston College, attended the lecture, even though she disagreed with the views Judt expresses in his writings.

"I wanted to hear what he had to say in his own words," she said.

After listening to his lecture, Langer said she thought it was important for Judt to express his opinions even though she still disagrees with him.

"The unique freedom to speak what we perceive as truth without repercussions is absolutely true," she said. "What we can say in the classroom versus what we can say out of the classroom lives in my mind."

Judt said of the four distinct groups of intellectuals he identified - pundits who advocate policies, think-tank employees paid to write about certain topics, investigative journalists and academics, including professors and students - those in academia have the responsibility to speak their minds.
"You defend the truth," he said. "That's what intellectuals are. They defend those truths."

Boston College senior Jeremy Kaplan, a philosophy and film major, also said he attended the lecture after reading many of Judt's articles about Israel. He said he respected the way the professor handled sharp criticism from the audience.
"It's great to find an intellectual who is willing to speak out in a well-mannered way," he said. "Judt is a good example of a productive critic. He is reaching out without trying to convert his audience."
Copyright 2007 The Campus Free Press (Boston University)
---
Dear Professor Carney,
I would like to call your attention to the 2007 Robert Flaherty Film Seminar, South of the Other, which will take place at Vassar College in Poughkeepsie, New York, June 16-22. The Seminar is a one of a kind event for all those interested in independent cinema. Participation has always proved to be an invaluable educational and pedagogical tool for scholars and students. This year's seminar will provide a unique opportunity to explore third world cinema and its reflection and influences on contemporary issues.
Using as a departure point the intense period of social change when people all over the globe rejected political and cultural imperialism, South of the Other, the 53rd Flaherty Seminar, will explore the myriad ways in which world cinema over the past 40 years has exploded, invented and reconfigured notions of the self and the Other. Curators Mahen Bonetti (New York African Film Festival) and Carlos Gutiérrez (Cinema Tropical) will present documentaries, narrative features and experimental work, which explore the definitions of homeland, migration, identity, gender, Third Cinema, and notions of the popular. Confirmed guests include: Dante Cerano (Mexico), Ximena Cuevas (Mexico), Theo Eshetu (Ethiopia/Italy), Elena Kolikova (Russia), Kalup Linzy (United States), Khalo Matabane (South Africa), and Abderrahmane Sissako (Mauritania/France).
Named in honor of the director of "Nanook of the North," "Louisiana Story," and other classic documentary films, the Robert Flaherty Film Seminar began in 1955 before the era of film schools when Flaherty's widow, Frances, convened a group of filmmakers, critics, curators, musicians, and other film enthusiasts at the Flaherty farm in Vermont. For over fifty years the Flaherty Seminar has been firmly established as a one-of-a-kind institution that seeks to encourage filmmakers and other artists to explore the potential of the moving image through intensive discussion. This unique event brings over 150 participants together in an isolated environment for a week-long communal living experience that includes meals, social hours, special events, and three daily screening sessions followed by discussion. All filmmakers invited to the Seminar attend the whole week and actively attend screenings and participate in discussions; the result is a running commentary generated by the films, about key themes. The Seminar provides artists and media professionals with a critical forum to share their work and artistic concerns with a larger community, thus offering an unparalleled opportunity for participants to gain insight into a diversity of people, experience, and works.
We hope that you will be able to attend this year's Seminar and would also like to enlist your cooperation in bringing your students to the Seminar. The Flaherty offers a limited number of fellowships that I encourage you to direct your students to apply for, applications are available at www.flahertyseminar.org. More importantly, I would like to ask you to think of ways in which your university may fund students to participate in the Seminar. Professors in the past have offered Independent Study credit, sponsored students selected by their department, obtained grants from their school's donors and searched for funding from private donors. The Seminar registration fee ($1000 for regular registration, $800 for students) includes lodging, meals, screenings, and events for the entire week.
Please do not hesitate to contact me if you need additional information or assistance in order to obtain support from your institution to attend or to bring your students to the Seminar. To register visit our website www.flahertyseminar.org. I am looking forward to hearing from you soon and hopefully seeing you at Vassar.
Sincerely,
Mary Kerr
RC replies:
Dear Mary,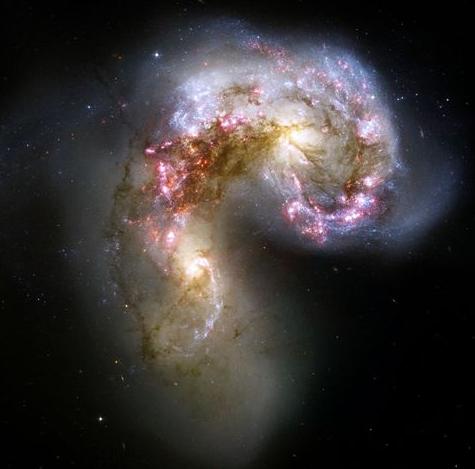 I am, of course, long familiar with the Flaherty Seminars and many of my past students, colleagues, and friends have attended and/or participated on panels, discussions, etc. I'll post your material on my web site (50,000 hits a month from all over the world) and spread the word again among my current students.
In a universe of business-oriented, deal-making, producer-centric gatherings (where most festivals and other film events have devolved downward with the rest of American society into the dark night of "spin," PR, and salesmanship), the Flaherty Seminars represent a genuine continuing commitment to excellence, art, and personal (as opposed to corporate) expression. I wish such values weren't so rare in the world we live in, but I celebrate your commitment to them. Thank you.
All best wishes,
Ray Carney
---
Dear Ray,
For a few weeks now, I've been considering your Zen koan-question of why American independent films seem cartoonish compared foreign films. (Clck here to read the comment being refered to.) I think you have described the situation in your writings about Woody Allen's films, but I believe it applies to most American films, whether they are indie or studio-made. (I think you made this point, too.)
What strikes me is that the effect is that of a modern-day deus ex machina. It is not a plot fix, as much as it is a device to ensure the likeability and high-mindedness of the films' creators. The films resort to some of a number of irritating devices after a reasonably good set up. The devices I have recognized are: glib refutation of the premise through implausible character arcs (Shallow Hal and Wedding Crashers), implausible plot points (Little Miss Sunshine), emotional manipulation and mugging (Pieces of April and the Italian film Life is Beautiful), and glib preachiness (Gridiron Gang).
Describing the situation doesn't answer the question of why.
I believe that the film industry would create artistic films with deep character aplenty if they believed there were demand. (We can agree that subtlety is much harder to do than glibness. Stanislavski's genuine methods, which I think are what you would really like to see, are available to everyone. Producers could easily demand these methods of their directors. They could forbid the use of these deus ex machina devices.) So if filmgoers wanted subtlety, producers would give it to them. But the American market doesn't want it. It doesn't take 100% or 90% of the market. I would think 5% would be a good niche. But even that doesn't seem to exist. Why? This is the hard question. I'd be interested in your opinions.
The two explanations that have occurred to me are that many people, including me, are sick and tired of preachy, manipulative films, of the Thelma and Louise variety. I always hesitate to rent recent acclaimed American "art" or indie films, as it is hard to differentiate the good from the bad. Maybe I am just too tired to deal with it. The other explanation that occurs to me is that the personal distance in America is pretty far. Deep movies broach this distance. It is like the two Super Bowl commentators who had to stand close together to fit on a standard definition screen, but who looked like they were joined at the hip on a wide high-def screen. It made me and everyone in the room uncomfortable to look at it. Maybe watching "art" films evokes the same response.
So perhaps the real genius of Woody Allen is knowing how much Americans can take, and then going no further. I am interested in your thoughts.
Best regards,
Scott Evans
---
A note from Ray Carney: Here are more quotes, etc. on filmmakers sent in by a reader.
Dear Prof,
Here are more quotes for your collection to post on your site. I especially love the Bresson quotes, the "Sight and Hearing" section is amazing!
A student of life and art,
SV
Sight and Hearing - Robert Bresson

To know what business that sound (or that image) has there.
… What is for the eye must not duplicate what is for the ear.
… If the eye is entirely won, give nothing or almost nothing to the ear. One can not be at the same time all eye and all ear.
… When a sound can replace an image, cut the image or neutralize it. The ear goes more toward the within, the eye toward the outer.
… A sound must never come to the help of a image, nor an image to help the of sound.
… If a sound is the obligatory complement of an image, give preponderance either to the sound or to the image. If equal, they damage or kill each other, as e say of colors
… Image and sound must not support each other, but must work each in turn through a sort of relay.
… The eye solicited alone makes the ear impatient, the ear solicited alone ,makes the eye impatient. Use these impatiences. Power of the cinematographer who appeals to the senses in governable way. Against the tactics of speed, of noise, set tactics of slowness, of silence

"... the more life is what it is - ordinary, simple, without pronouncing the word "God" - the more I see the presence of God in that. I don't know how to explain that..." - Robert Bresson

"I don't think so much of what I do when I work, but I try to feel something, to see without explaining, to catch it as near as I can - that's all . . . Thinking is a terrible enemy. You should try to work not with your intelligence, but with your senses and your heart. With your intuition." - Robert Bresson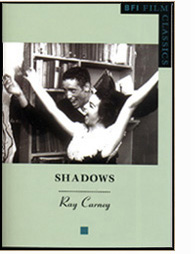 "I think in the whole world things are going very badly. People are becoming more materialist and cruel . . . Cruel by laziness, by indifference, egotism, becuase they only think aboutthemselves and not at all about what is happening around them, so they let everything grow ugly and stupid. They are all interested in money only. Money is becoming their God. God doesn't exist for many. Money is becoming something you must live for. You know, even your astronauts, the first one who put his foot on the moon, said that when he first saw our earth, he said it was something so miraculous, so marvelous, don't spoil it, don't touch it. More deeply I feel the rotten way they are spoiling the earth. All the countries. Silence doesn't exist anymore; you can't find it. That, for me, would make it impossible to live." - Robert Bresson

"For myself, there is something which makes suicide possible - not even possible but absolutely necessary: it is the vision of the void, the feeling of void which is impossible to bear." - Robert Bresson

"Make visible what, without you, might never have been seen." - Robert Bresson

"Your film is not made for a stroll with the eyes, but for going right into, for being totally absorbed in." - Robert Bresson

"When one is in prison, the most important thing is the door" - Robert Bresson

"I wish and make myself as realistic as possible, using only raw material taken from real life. But I aim at a final realism which is not 'realism.'" - Robert Bresson

In his Notes on the Cinematographer (1975), he cites Cézanne: "At each touch, I risk my life." His films, many of which run less than 90 minutes, took months to shoot. They were often made on limited budgets, in the face of considerable material obstacles. "Why do you impose these difficulties on yourself?" he was asked. "In order to capture only the real," he responded. - Robert Bresson

"Shooting. Put yourself into a state of intense ignorance and curiosity, and yet see things in advance." - Robert Bresson

"Provoke the unexpected. Expect it." - Robert Bresson

"The things we bring off by chance-what power they have!" - Robert Bresson

"Two simplicities. The bad: simplicity as starting-point, sought too soon. The good: simplicity as end-product, recompense for years of effort." - Robert Bresson

"X demonstrates a great stupidity when he says that to touch the masses there is no need of art." - Robert Bresson

"I am a maniac of the TRUE, for the slightest detail." - Robert Bresson

"For me, film-making is combining images and sounds of real things in an order that makes them effective. What I disapprove of is photographing things that are not real. Sets and actors are not real." - Robert Bresson

"Unfiltered reality will not of itself create truth." - Robert Bresson

"I want the essence of my films to be not the words my people say or even the gestures they perform, but what these words and gestures provoke in them. What I tell them to do or say must bring to light something they had not realized they contained. The camera catches it; neither they nor I really know before it happens. The unknown is what I wish to capture." - Robert Bresson

"I simplify everything, first by elimination on paper and then, much more so, during shooting, so as not to over-burden the pictures, so as not to render them opaque.... The poetry, if there is any, comes from the tautness. It is not a "poetic" poetry, but a cinematographic poetry. It arises out of simplification, which is only a more direct way of seeing people and things." - Robert Bresson

"I was hoping to make a film about objects which would at the same time have a soul. That is to say, to reach the latter through the former." - Robert Bresson

"The psychologist discovers only what he can explain. I don't want to explain anything... the trouble with most films is that they explain everything." - Robert Bresson

" it would be false to show the beating since the audience knows that the actor isn't really being beaten, and such falsity would stop the film. Moreover, this is what it was like when I was a prisoner of the Germans. Once I heard someone being whipped through a door, and then I heard the body fall. That was ten times worse than if I had seen the whipping. When you see Fontaine with his bloody face being brought back to the cell, you are forced to imagine the awfulness of the beating -- which makes it very powerful." - Robert Bresson

"each shot is like a word, which means nothing by itself, or rather means so many things that in effect it is meaningless. But a word in a poem is transformed, its meaning made precise and unique, by its placing in relation to the words around it: in the same way a shot in a film is given its meaning by its context, and each shot modifies the meaning of the previous one until with the last shot a total, unaparaphrasable meaning has been arrived at." - Robert Bresson

"each time I can replace an image with a noise, I do so", because "the ear is profound, whereas the eye is frivolous, too easily satisfied. The ear is active, imaginative, whereas the eye is passive. When you hear a noise at night, instantly you imagine its cause. The sound of a train whistle conjures up the whole station. The eye can perceive only what is presented to it."

"In order to gain a true impression of something", he states, "one must strip away all that prevents one from grasping it." - Robert Bresson

"My movie is born first in my head, dies on paper; is resuscitated by the living persons and real objects I use, which are killed on film but, placed in a certain order and projected on to a screen, come to life again like flowers in water." - Robert Bresson
---
Subject: Cass bodily expels
Dear Professor Carney,
Listening to the HUSBANDS audio link.
John is also as wonderful, scary, disorienting and inspiring in audio as he is with the visuals too ...
wonderful structuring ...
from singing to vomiting to farting ...
singing is vomiting,
vomiting is singing,
singing is farting,
farting is singing,
all is creative ...

trying to stay true
with love,
JP
P.S. And thank you Jane Rivera ...
A note from Ray Carney: Jan Philippe Carpio alludes to the audio file on Mailbag page 54. Click on the top or bottom menus on this page to access it.
---
This is only the "To Print" page. To go to the regular page of Ray Carney's www.Cassavetes.com on which this text appears, click here, or close this window if you accessed the "To Print" page from the regular page. Once you have brought up the regular page, you may use the menus to reach all of the other pages on the site.