This is only the "To Print" page. To go to the regular page of Ray Carney's www.Cassavetes.com on which this text appears, click here, or close this window if you accessed the "To Print" page from the regular page. Once you have brought up the regular page, you may use the menus to reach all of the other pages on the site.
Hey Prof--
Did you know you have a massive fan club at the So. Cal schools? We read your Mailbag every week and laugh. Not at you. Haha. At what you say. Some of your replies are so funny. Anyways...If you don't mind I was voted designated driver to ask you "What's on your iPod, dude?" We're serious. What do you listen to?
Ciao,
Rachel W.
RC replies: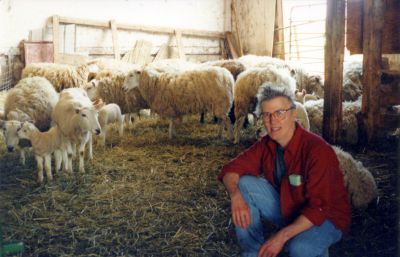 Rachel,
Is your letter a joke? Why in the world do you ask? Why do you care? I'm completely useless when it comes to that sort of stuff. I'm the stupidest guy on the planet. Totally out of it. I don't own an iPod! Or a Blackberry! Or an iPhone! Or a cell phone! Or a big TV! Or a laptop. Or anything else that's cool. Nada. Not one friggin' cool thing. My glasses aren't even cool. I guess you could say I pretty much hate cool. Or ignore it. It hurts my brain. And drains my spirit. My goal is to be as uncool as possible. And to avoid ALL trends. I don't want to EVER be in fashion for fear of being out of fashion the next year. I don't want my writing, my ideas, my interests, my favorite works of art to ever be in fashion for the same reason.
I think the high tech gadgetry revolution is the most over-hyped non-event in the history of the world. "A wholesale misallocation of human and natural resources" and "a tragic distraction from and evasion of what really matters." I think I say that somewhere on the site. I'll leave the "revolution" to the TV commentators and professors of media studies to have orgasms over. They need something to get excited about.
Me I like farms. I like animals. I like building houses and repairing dilapidated ones. I like planting trees and vegetables and flowers. I like kayaking and canoeing. I like talking to people (IN PERSON!!!!!). I love talking to little kids. I like rollerblading. I like biking. I like hiking. I like lying in the grass and looking up at the clouds and the squirrels in the trees. I like reading (NOT on an E-book or a Kindle!!!). I like listening to music (WITHOUT compression algorithms!!!) and dancing and singing. That's how completely and unregenerately uncool I am. And forever will be!
Sorry, dudess. Nothing personal. Rock on. And keep laughing. I do believe in that! It's the only way to go.
Your favorite troglodyte,
The Troll
---
A few notes sent to me recently by American independent filmmaker Rob Nilsson. His 9@Night series of films (which I programmed last year at the Harvard Film Archive, use the site search engine to find the listing) is receiving an amazing response at San Francisco's Roxie Theater and is headed to the Rafael Film Center next and other theaters after that. I highly recommend that all nine films be viewed in sequence. What Coppola's over-rated Godfather saga was supposed to be, Nilsson's 9@Night series actually is: a great, insightful American epic from a master story-teller. Coppola has little or nothing to tell us about ourselves; Nilsson is a visionary come down from the mountain to report on the state of our lives and culture. He's a deep thinker and analyst of American society; not a fake plastic Jesus on the dashboard of Pauline Kael's convertible. -- R.C.
Hello,
We are launched. The sustained applause for NOISE was inspiring as was the discussion after the film. To me it represented our need for contact through the agency of Art, a hunger unfulfilled by the hollow mind games of so much called post modern. I was energized by the audience response. It was rough and off the cuff. It felt like real human discourse as opposed to diffident art talk. I encourage you to come down and join the discussion. I'll be at every show so I guarantee your thoughts will be heard. I urge you to support the work with your feet. (And butts.) Geoff Peterson came from Erie, Pennsylvania to see all 9 films. Caine Devore drove up from Los Angeles, got stuck on the Grapevine for two hours behind a jack knifed big rig, and is sleeping on couches in order to see the films. We need you in the theater this week end. And come again during the week. These films need to be seen more than once for the magic to seize you at your core. This is a collective effort by the brave players of the Tenderloin yGroup. 14 years of work. 14 hours of film. Where else will you see anything like it? ATTITUDE is next, this afternoon at 2:15. Don't miss Michael Disend's transcendent performance. He'll be present along with other players. You'll want to know how he prepares for his role and what he thinks about Art. See you there.
Rob
* * *
Hello,
I wanted to send this letter along as an example of the kind of response we are getting to the 9 @ Night films. And as an exhortation. To make it simple, please come to the Roxie Film Center this week, or to the Christopher B. Smith Rafael Film Center next week. Or. Tell two people to come. Just call two. It's too general a task to "spread the word." It's something we don't do, because it seems like an impossibly large request. But if you actually tell two people about the extraordinary experience they will have with the films, one might come. And if everyone did it, it would end up being a lot of people. The hundreds of people who came to the Tenderloin Action Group and Tenderloin yGroup during our 14 year stay South of Market and in the Tenderloin provide reason enough to justify this request. All were seekers. Some stayed to become part of our ad hoc troupe, the Tenderloin Group Player's Ensemble. In their names and in the name of the extraordinary exercises they performed in our circle of risk and protection, I ask that you come.
Rob
* * *
Dear Mr. Nilsson -
Viewed your film at the Roxie last night, and meant to ask a question/make an observation afterwards, but the general drift of the discussion stayed - as it well should - pretty close to the film tradition. Here's what it is - That final scene, of Phil and Johnny falling and jumping into the Bay and the water closing over them, and then the camera panning to a larger panorama of the sea, put me in mind of the ending of Moby Dick, when the Pequod has gone down, "and the great shroud of the sea rolled on as it rolled five thousand years ago." In both your film and Melville's novel, after having been embroiled in human affairs, the reader/viewer returns to a more distant perspective, and an image of supreme indifference. As Johnny said earlier in the film, "We can disappear and no one will miss us." Not just no one, I would add, but no thing, nothing. The saving irony, of course, is that there is the observer, the one who lives to tell the tale (Job), who preserves, who creates the story so that it, at least, goes on record.
The other connection to MD that became apparent to me, as I worked backward from the end, was the buddy relationship between Johnny and Phil, echoing that between Quequeg and Ishmael. The dynamic of the relations between the two pairs is very different - in the case of MD there's no sense of one in the role of caregiver and the other of invalid - but it's the unusual intimacy between two men, "castaways," as Melville calls them - that struck me. In MD they are literally bedfellows in the Spouter Inn at the outset of their voyage, and then shipmates on the indifferent sea, separated from it only by a thin hull. In Stroke, John and Phil don't share a bed, exactly, but sleep next to each other, the vast and indifferent sea of the city separated from them by a thin wall. Then there's the white/black dynamic, with Ishmael European, and Queequeg a New Zealander.
In Melville's time, the brotherly relationship, including physical intimacy, between two men was - except for in the case of the sexual renegade Whitman - fairly taboo, and I believe Melville suffered in his own life from that suppression. In our time and place, there's not nearly that pitch of homophobia, and I felt watching your film that Melville was being vindicated, and the relationship of Ishmael and Queequeg normalized. Still, there was something on the edge about artistically portRaying two men in such a profoundly, mutually dependent situation. That point in particular - of many points in the film - achieved the discomfort that you spoke of when introducing the film.
Thanks so much for this particular film, and for the entire corpus. I'll be back for as much of it as I can get, and have already passed on the word to two friends, as you suggested. As one of my companions that evening commented, looking around at the modest crowd, "Doesn't anyone care about art?"

Best,
Patrick McMahon
* * *
Hello,
I've been to every show at the Roxie and we are selling out on box sets. People come and see one film and want all 9. This is indeed encouraging. Still, we need YOUR attendance and as often as possible. Please remember that the films are world class, but the distribution budget distinctly third world. Remember that the so-called " Independent" film market has collapsed. I think this is a good thing, because there are few good films, and even fewer discriminating distributors. So if you want our unique film mission to succeed, YOU have to come and sit in a seat. And please, just tell two people you know to come down to the Roxie, 3117 16th. St., SF tonight and tomorrow night and then to the Christopher B. Smith Rafael Film Center, 1118 4th. St., San Rafael, Sept. 5- 11, the Cerrito Speakeasy, 10070 San Pablo, El Cerrito Thursday, Sept. 4 9:15 for SCHEME C6 and Sunday, Sept. 7, at the Parkway Speakeasy, 1834 Park Blvd., Oakland 5:00 PM for STROKE and 8:00 PM for GO TOGETHER. But most importantly, YOU come. What others do is up to them. But if you support the 9 @ Night films you'll know you are supporting something unique in its artistry and important in it's cutural and social role as the CINEMA OF THE FORGOTTEN, work which comes from the passion and purpose of everyday people.
We've done what we can do. Now it's up to you. Here's a link to our ABC News, SF Channel 7 piece by Don Sanchez.
Rob
P.S. And here's the link for a SF Chronicle Pink Section article about the series.
---
A note from Ray Carney: A number of readers have asked me for reading recommendations. Can I give them a list of recent books or articles that I recommend they read? Since I never read book reviews, and don't have any desire to keep up with current "top ten lists," I have nothing to say on that front. Look in the New York Times if you want to see what the American people buy and sometimes actually read. I have absolutely no interest in that subject. In short, I am hopelessly out of touch about what's hot and what's not in the book world, and couldn't care less what people are talking about. So the only recommendations I can make are books or short pieces I myself have read (or re-read) in the past few months.
So, for those readers who have asked, and for what it is worth (probably not much), here is what I have been reading lately, with a few annotations where appropriate:
Mindfulness in the Marketplace: Compassionate Responses to Consumerism, edited by Allan Hunt Badiner. A deep meditation on America as a slave-holding (who do you think glues the soles on your Nikes or sews the buttons on your shirts?), group-thinking (what do you think television and Madison Avenue are doing to your brain?), and greed-inducing society. A thoughtful conjunction of two realms that are seldom held together in one thought: the world of the soul and the wallet. A great book.
Stories, Anton Chekhov, translated by Richard Pevear and Larissa Volokhonsky. "I hate lies in all forms," Chekhov wrote a friend; he was a truth-teller par exellence and the enemy of all of the forms of mental slavery and slavishness that oppress us. His quintessential subject is his characters' "mind-forged manacles," the ideas and emotions that imprison them (and us), and the retreat from the complexities and challenges of life that these false ideas of ourselves and fake feelings about experience result in. Chekhov's characters are incarcerated in mental prisons of their own creation. The simplicity of his style and his piercing view of his characters' mental lives reveal the fictions they (and we) mistake for realities.
The Geese of Beaver Bog by Bernd Heinrich."I think I could live with the animals, they are so placid and self-contained . . . ." Loving the world and thinking about what we can learn from it. "Look at the lillies of the field; they neither toil nor spin, yet Solomon in all his glory . . . ."
A Dictionary of Musical Quotations, edited by Ian Croft. Amazing, iconoclastic observations about art by some of the greatest artists who ever lived. A marvellous and provocative compendium. Someday when I have time, I'll type up a few dozen of them and post them on the site. Any volunteers to type for me?
Henry IV (parts one and two), Henry V, Tempest, Much Ado About Nothing, As You Like It, Twelfth Night, Midsummer Night's Dream, by Shakespeare. The last few months in my ongoing, longterm project to re-read all of the plays. Troilus and Cressida was on last summer's list. It rocked my being to the core. Scared the **** out of me. One of the most frightening and profoundly moving artistic experiences I've ever had. Shakespeare at his most despairing and horrific. Don't read it without someone nearby to help get you out alive.
I forget the title! It's something like "Modern Prints," and is an older book (circa 1950) by Paul J. Sachs, formerly of Yale University I think. A loving overview of Sach's favorite twentieth-century drawings and prints, many from his own private collection, accompanied by his own extremely personal commentary for each work. One of the greatest art books I've ever read. I found it covered in dust in a used bookstore in Vermont a few weeks ago. A reminder that the best books are NOT at Barnes and Noble or Amazon, and their authors are not being interviewed by Charlie Rose. They are sitting with torn dust jackets in a basement used bookstore on the edge of a small town. Support a used bookstore in your area.
The Sacred Fount, "The Beast in the Jungle," "The Altar of the Dead," "The Velvet Glove," a novel and three short stories by Henry James, my passion, my love, my insanity. Read for the ten-thousandth time for the love of it. (And, p.s. don't tell anyone: Wrote a book about The Sacred Fount this summer. Or at least drafted out a drafty, ragged first draft of one.)
Meditation Now or Never, by Steve Hagen. One of the great "younger generation" Zen Masters. Lives in Minnesota if I remember correctly. I recommend all of his books. This is his most recent, simplest, and most accessible.
The Dumbest Generation: How the Digital Age Stupefies Young Americans and Jeopardizes Our Future (or Don't Trust Anyone Under 30), by Mark Bauerlein. There are a lot of problems to analyze in contemporary America, and a lot of bad education of the young, so I had high hopes for this book; but it let me down. It is unfortunately captive to a "golden age" fallacy that students and adults were smarter and better 30 or 40 years ago, before the "Digital Revolution." We know that can't be true. The post-War generation was the one that trashed the planet, poisoned the air, processed the nutrients out of our food, and voted to elect Republican right-wingers to the presidency. They aren't anything I'd like to see us return to. Bauerlein blames everything on computers, TV, video games, and pop culture -- certainly all unfortunate trends, but hardly the real villains in the culture. I know a lot of people who went to college long before the Digital Revolution and haven't read a book since they got their degrees. Our stupidity and self-centeredness runs deeper than Bauerlein's technophobic diagnosis can reach.
Dance Anecdotes: Stories from the Worlds of Ballet, Broadway, the Ballroom, and Modern Dance, by Mindy Aloff. A beautiful and wise collection of tales from the trenches. Many are about the student-teacher relationship and the learning process, things I am always interested in. Aloff has lovingly crafted a sequence of personal stories about the work required to make it look easy, the pain behind the impression of pleasure, and the blood, sweat, and tears it takes to create the illusion of romance and glamor.
Violin Dreams, by Arnold Steinhardt. A saga of the quest for the perfect violin and the perfect performance of J.S. Bach's astonishing Chaconne (from the D-minor Partita). It's a personal favorite and a piece I play for students sometimes in class to do a listening exercise about. A lovely, spiritual book about the life of one of the great string quartet performers of our era, and, to top it off, the book includes a CD with two heart-rending Chaconne performances by Steinhardt on it. What's not to like? Buy it or take it out of the library for the performances on the CD alone.
The Universe by Leo Marriott. Five or six years ago the Hubble Space Telescope underwent a major upgrade to its optics when its Wide Field ArRay was replaced with faster lenses and more sensitive photographic equipment. This book documents the new photographs obtained in the last couple years. It is really quite amazing: the births of stars, the earliest years of the universe (14 billion years ago), close-ups of moons and planets, and views of things and places that have never before been seen by the eye of man are all here. There are five or six comparable books, all beautifully illustrated, and I recommend any or all of them (as long as they were produced and published in the past three or four years to take advantage of the new photo availability). And watch out for the first results from the upcoming James Webb Telescope in a few years, and for the new X-Ray and infrared work, some of which will be done then also. A voyage across the cosmos where no man or woman has ever gone before.
---
Fraser Orr wrote a response to the link I posted and queried on the preceding page (Mailbag 104). I myself was unable to access the footage and had no idea what it was about. Based on his report, I share his dismay at the material, and want to go on the record as strenuously disagreeing with any film that denies that the Holocaust happened. Consequently, I now regret posting the link; however, under my principle of "absolute freedom of expression even for ideas we hate" I shall leave it up on the site, with this warning -- and an additional warning added to the posting on the previous page. We have no reason to fear ideas that are stupid, ideas that are ridiculous, ideas that we can refute. The cure for speech we disagree with is more speech. Censorship, suppression, denial of the right to speak is never the answer, even to stupidity. Thanks, Fraser. -- R.C.
Subject: "One Third of the Holocaust"
Hi Ray,
I followed the link you have on the latest mail page to the film "One Third of the Holocaust" which you link to but haven't seen. It's a poorly made Holocaust denial film.
I only watched the first section, which went for ten minutes or so, and it really was quite depressing. The narrator (I assume the person who created the entire film) discusses the activity at a death-camp in appalling detail, takes what he says to be the authoritative text on the events ("The Destruction of the European Jews" by Raul Hillberg) takes one of the references used, a personal account by a Jew who escaped, and mentions a number of inaccuracies made by the author (the Jewish bodies burned easily, the Nazi's were able to eat and laugh around decaying corpses). Due to these inaccuracies and the authors and publishers ties to a union organization, he deduces that the book is propaganda, and that those who reference it are deliberately using a source they know must be incorrect.
The narrator does not mention that researchers don't rely on a single source, and that the references used would only be considered credible and used if there were other sources and evidence which back the source up. Why didn't it occur to the narrator that a Jew living in a death-camp might have memories about Nazi's appearing inhumanly evil, or bodies burning with impossible ease? We all have inaccurate memories, it's the job of a researcher to take such accounts, along with other evidence, and from that create an estimation of what actually happened. The narrator then tells us that this "propaganda" has been used a number of times by other sources as well. Though I'm sure none of these sources referenced the account to prove how the Nazis behaved around corpses or how easily bodies burned. I stopped watching here, and not because I couldn't handle my beliefs being challenged, but because I couldn't handle my time being wasted.
Does a link to such a work really deserve a place on your site? I know we can't censor ideas, but having a link to this film on your page lends it a bit more legitimacy than it deserves. There are just some things that aren't worth wasting ones time with: I know global warming is real, I know Bush didn't plan 9-11, I know the world is not run by a Global Jewish Conspiracy. I'm not interested in debating anyone who believes otherwise, because to do so implies that it's a topic worth debating. You've said yourself that not all opinions are as valuable as each other, at some point people have to make a decision that something is right and something is wrong. Should the creator of this movie be persecuted for his ideas and told to shut up? Absolutely not. Should he be taken seriously and have respected intellectuals recommending his film? Absolutely not.
I don't think you should take the link down, but I do think you should add a response such as this one (I'm sure you'll get more from other readers) to balance out the glowing recommendation currently on your site.
Anyway, that's the end of that rant. I'm so happy to see the mail pages being updated again and that the site is still up. Have you had time through all the latest drama to work on any new books? Will the Henry James and Robert Kramer books ever be published?
Thanks,
Fraser Orr
RC replies (in haste): Thanks very much for checking this out and alerting me and my readers to what it is about. The sender cleverly (and deviously) concealed the subject of the film when he wrote me his recommendation. Based on what you have told me, I shall never click on the link, and I see no reason for anyone else to either. But I shall let it stand as evidence of my belief in free expression. Even for ideas I hate and despise.
To answer your final other questions, overly briefly: I have a long film book in press with a major publisher. It will be out in the spring, but it still is a secret. So you'll have to wait to see. I also wrote a quickie about Henry James this summer. Only a draft, but it's a beginning. See the listing of The Sacred Fount above. What you tactfully call "the drama" continues, but as you can see, it isn't stopping me from doing creative work. If you (or anyone else) wants to get a quick overview of the situation, I'd recommend you go to the "Mailbag Highlights" page (accessible via a blue ticket icon that reads "Most Popular Topics" in the left margin of this page) and scroll down to the section of the Highlights page called "Group Thinking as the Source of Fascism in an American University." The five site pages that are listed and linked there have more than you or anyone else wants to know about "the drama." 'Nuff said.
All best wishes, and thanks for the passionate response to the wrong-headed, hateful link. Your letter will stand as a warning that it is not worth people's time or effort to click on or deal with this film. Some ideas do not merit replies. Life is too short. I agree with you. --R.C.
P.S. On second thought, I have decided to delete the links to this hateful and stupid film. I am retaining the text of the letter, however, to show what individuals are capable of believing and disseminating, even in this supposedly enlightened day and age. It is frightening.
---
The following link to a discussion about film and theater was sent to me from site regular Jan Philippe Carpio (a young independent filmmaker who lives and works in the Philippines). As always, I am unable to access the link on my own machine, so can't offer my own opinion of it, but I trust Carpio's judgement implicitly. If he says this is interesting and relevant, I am sure it is, and glad to recommend it to indie artists everywhere. -- R.C.
Subject: Film and Theater discussion
Simply Tymeless - Film (mainstream or indie) versus theater

---
Darren Pardee wrote in with some information (and a silly quote--another illustration of the vapidity of the commentary at IMDB.com--when will American film commentary grow up?) about Sam Neave. See the request for information on the preceding Mailbag page. It's not much, but it's a start. If anyone has more, please drop me a line. -- R.C.
As far as Sam Neave goes, you'll probably get better and quicker info from someone else or even on your own, but as far as IMDB tells me, he has just completed a new feature called "First Person Singular", as yet to be released. It features many of the actors from Cry Funny Happy (which, by the way, is available on DVD from Amazon), including Amy Redford, who, as it turns out, is Robert Redford's daughter.
And, for your amusement, here's an IMDB-user review of Cry Funny Happy:
"talk, talk, talk, conflict,, more conflict, resolution with everyone full of impossible insight how many movies like this have been made? ah well... a good way for actors to learn to emote and a harmless waste of a few thousand dollars. No more painful than any of the thousand forgettable others. Has a nice, natural look,solid direction. No stand-outs among the ensemble but nothing made me cringe, either The dialogue was also very realistic so it seems Sam Neave the writer/director/ editor has loads of talent, just didn't have much of a story to wield it on."
---
Professor Carney,
It has been a long time since I've emailed you. I hope all is well! I just read the Wikipedia article on you, and I simply can't believe all that Gena has tried to do to get Shadows from you. It's quite sad, and I hope that things are getting better.
Anyway, we just finished our first feature, and I plan on sending it to you soon. In the meantime, we are starting to submit it to Festivals. I was hoping to get the names of a few that you feel are truly great ones. I also wanted to know the names of some good musicals we could watch. I remember reading about some that you wrote about, but I can't find the essay on your website (I've been looking for quite awhile now). I'd really appreciate your thoughts.
Thanks again for all your writings and hard work. I don't know where we'd be without you in the world!
Best-
Rhett and Burke
RC replies:
Rhett, I have no idea what's on Wikipedia, but thanks for the warning! I don't trust the whole idea of Wikipedia. Stuff submitted by readers? It's a recipe for bias and mistakes. Like the rumor game we played in third grade. I want to know what experts, geniuses, artists think. I don't give a damn what the common person (the person who doesn't have a life and submits text to Wikipedia) thinks. Elitism forever! In encyclopedias and in art!
Though I do sometimes show them in courses, I have no special "insider" knowledge about musicals, alas. So my recommendations are probably the same as everybody else's. Except for a few (see below). My personal faves however are four sets of things:
The Fred Astaire and Ginger Rogers musicals from the 1930s:
Flying Down to Rio, The Gay Divorcee, Top Hat, Follow the Fleet, Swingtime, Carefree, and a few others.
The Vincente Minnelli musicals of the 1940s and 1950s:
Cabin in the Sky, Meet Me in St. Louis, An American in Paris, Gigi, The Band Wagon, etc.
Most anything by Busby Berkeley:
42nd Street, the Gold Diggers series, and many others. Crazy erotic visions.
And (this may be MY special contribution to the subject since I almost never meet people--even professors!--who know about the following masterworks), the greatest musical director of them all: the early work of Ernst Lubitsch--American surrealism with a smile, wack-a-doodle brilliance like: The Smiling Lieutenant, Monte Carlo, Trouble in Paradise, Design for Living, The Merry Widow, and everything else this nut-case ever made, especially if Maurice Chevalier is in it. Wild and weird and wonderful.
Assume you know about Once (that Irish folk-singer musical from a year or two ago). Pretty ordinary in my opinion. That movie got a ton of press for some reason; but as usual the lesser known works, the ones passed over by journalists, are much better than the ones the New York Times does feature pieces about. Case in point: I strongly recommend an unknown recent American musical filmmaker: Portland, Oregon-based Nick Peterson (only one feature so far: Yellow, but he's working on Blue right now, I believe). Oh, I just thought of another odd-ball musical that's on no one's top ten list, always a good recommendation. Look at Mark Rappaport's Scenic Route--a musical of a different stripe.
And I almost forgot the greatest recent group of contemporary musicals of all: the Bollywood musicals (made in Bombay, India). They are astonishing films, really better than anything on the preceding list excepting the musical works of Lubitsch and Rappaport. Fully as great dramatically (if not musically) as Puccini and Verdi (and you might take a look at Italian opera as well, of course, and paddle down that stream a little.) I don't remember specific titles, since they are all in Indian and have various English translations, but if you go to a specialty video store that has a strong Bollywood musical collection, or can talk a movie theater into doing a retrospective (I mentioned it to Harvard a few years ago but didn't get anywhere), I'd recommend just chewing your way through one film after another. They are really great, important works -- and stylistically very very daring and innovative. Some of the best movies I've seen in the past ten or fifteen years, in fact.
Wow. I surprised myself. I know more about this subject than I thought I did! Happy viewing.
RC
---
Subject: Dear Ray Carney, Please Read This When You Have Time, Thank You
Hi Ray. My name is XXXXX. I'm 21, with a semester of college left in (name of state). It's strange what I've done with my time the past few years. My delinquent behaviors in high school continued and got me 86'd from college after my freshman year, before I went to Beijing to teach English...that was when I read Cassavetes On Cassavetes. Since then, I've wanted to live an authentic, spiritual, meaningful and creative life.
I love cinema, theater, storytelling and expression but knew nothing about the politics and venues work has to go through to be seen. When I returned, I took a lot of history courses, and studied media/communications. I worked hard at it and after classes I would spend time writing and acting in workshops locally. Yet somehow all this lead me to (name of city) in efforts to find summer work. I'm at one of the largest, famous, creatively driven ad agencies in the world right now. Something that would make my parents proud, haha. The working environment's great, everyday is new, long hours, creating things, but in the end it's all for the name of pop culture and business. There are plenty of politics I do not know how to deal with. I feel naive. And the real confusion sets in when I can't tell if I'm being picky and should say, a job's a job, or whether I will be in better spirit putting my energy towards art instead of aesthetics and pop culture.
I'm sure the answer is probably within me, but do artists often go through this type of indecisive funk? I really would like to get out of my head, figure out myself, check my motives before I live some kind of phony fantasy lifestyle. I hope I didn't make you feel like some kind of therapist. It just felt appropriate to write to you at this moment. Any response would be appreciated. Thanks for the time.
name withheld
RC replies: Dear XXX, Our real decisions are not conscious and we shouldn't try to make them consciously. Life is not something you can plan out. What's the John Lennon line? Life is what happens when you are making OTHER plans. Ideas about what is creative or not will only confuse you. And film or writing or capital-A Art is not the only way to be creative. You can be creative in your job. A mother can be creative with her children. A carpenter can be creative in his cabinet-making. You can be creative in your friendships and conversations. You can be creative in an ad agency, even if you are not planning ad campaigns.
I obviously can't give you any advice except to say: Whatever you do, wherever it is, and whoever it is with: Put your whole heart, soul, mind into it. It's only half-heartnesses that kills us. It's only not really, truly being present in the moment that is the sin of missing our own lives.
Fare forward, voyager. And remember that life is long. There is time for many different lives too be lived in any one life. Don't be hard on yourself. Don't criticize yourself (that's to be half-hearted). And don't panic or feel you have to rush to make a mark today or tomorrow. Things have a way of working out in time, if you don't push them.
Sincere best wishes,
Ray Carney
---
"Flattery will get you everywhere" department:
Subject: Glad You're Back, Prof. Carney-- Keep Fighting!
Hi Ray,
I think the subject header says it all. I think the way BU has been treating you is reprehensible-- you deserve so much better than that. I'm not trying to flatter you, but I sincerely think you're one of the most original and interesting thinkers talking about art-- in all its wonderful forms-- today, and your writing has been an incredible influence on my own work, both as a critical writer and a filmmaker.
I'm glad your website's getting updated once more, and I hope this coming year has better things in store for you than this last one. God bless you, sir.
==Tom Russell
---
I invite reader-responses to the following inquiry. I don't know what to say. I myself know that Renoir's movie is one of the greatest films ever made, and I often show it in classes; but what can I say to someone who doesn't see it, other than that they give it a try in another year or two? There are films that we have to live a little more to "get." That's not our fault or the film's fault; it's just the way the most interesting and complex films (and paintings and works of music) are. That's another thing that is different between the work of Renoir and Dreyer and the work of Tarantino and the Coen brothers and Hitchcock and most of the rest of Hollywood junk (including The Dark Knight). You don't have to have lived deeply and extensively to understand the work of those directors or Hollywood film in general. Mass culture/pop films (like pop music and dance) don't depend on the depth of your soul and your experiences to take them in. It's all there at once for everyone. That's what pop culture is about. Renoir is different. Renoir takes living. -- R.C.
Subject: Question about Renoir's "Rules of the Game"
Hi Ray,
First, let me say that I have a great admiration for the depth of your discourses on film. Admittedly, when I was first getting into Cassavetes' work, I thought you were mostly being a firebrand, but it was only later (after Cassavetes made me realize just how many films are complete tripe) that I realized just how incisive your views on film are. In short, I wish there were more people out there who were willing to write their true feelings about film without worrying about whether they would offend the status quo by saying that a certain current blockbuster film sucked.
Anyway, I was specifically writing to you today in regard to one of the films included in your 'recommended viewing' list -- Jean Renoir's "Rules of the Game". I watched this film for the first time yesterday, and I must admit that I didn't care much for it. I felt like it was passable, but I perceived a certain hollowness in the people on screen and a surprising amount of predictability in the film. It didn't reek of 'product' the way that, say, The Dark Knight (to name a current blockbuster) did [I must admit, as a side note, that I *love* Roger Ebert's review of "The Dark Knight" on his website. The way that he talks about the film would make you think that he was talking about something like Day of Wrath], but it seemed like a very formulaic and elitist film, as if Renoir somehow felt superior to the people on the screen (in that sense, it reminds me a lot of Kubrick, though I'm more likely to watch "Rules of the Game" again before I ever sit through another pile of Kubrick crap). I admit that my assessment could be premature and unfair (after all, maybe Renoir's intent was to show just how hollow and emotionally absent most of these people were), so I ask...is there something that I'm missing as far as the film is concerned?
I'm looking forward to any insight you can provide about this film.
Thanks in advance
Kevin Loy
---
The following links were sent to me by Raymund Cruz about the winner at Venice 2008. Who says a movie has to be two hours long? -- R.C.
Subject: Fw: Lav Diaz's MELANCHOLIA wins TOP prize at VENICE FILM FESTIVAL
From the pile of films competing at the VENICE Film Festival, a seven hour film took home the Grand Priz
And people in the radio were saying that the Mickey Rourke film was going to win.. Boo hoo.. :)
-- Raymund Cruz
---
Subject: In Defense of Ray Carney
Hi Professor Carney,
Got in a little dustup defending your work. It happens! Started innocently enough with a little note about my seeing Woody Allen's new one.
I'm now in post-production on my followup to 'Busgirl', 'Golden State'. Last year I was (and still am) in hock for having made 'Busgirl' and was deeply depressed and facing what looked like years before I could make my next one. Watching Kiarostami's 'Ten on Ten' one night I realized I didn't have to wait, that I could make my film on a zero budget and that it might actually be the better for having been made that way. So I borrowed my daughter's video camera, set a firm production start date, found my actors and crew, and made my film. An incredible experience for all involved and profoundly liberating. It should be on the festival circuit in 2009. I'll attach some pics from the set in followup messages.
As always, your work is an enduring inspiration. Hope all is well and take care!
Best,
Steven Schuldt
RC replies: Go, man, go. You can do it on zero budget. Look at Ronnie Bronstein, Aaron Katz, Kentucker Audley -- real name Andrew Nenninger (his film, Team Picture, by the way was just released on DVD a couple days ago; I received a copy from BenTen Films). Be the American Abbas Kiarostami. The greatest of the great. What a beautiful sensitive artist he is. -- R.C.
A postscript and an afterthought: Though it's off the topic of this reply I might as well add that I forgot how to spell Andrew Nenninger's name when I was writing the preceding reply and some time after it was posted on the site, I went to the Internet Movie Database to check the spelling. I came across this as the first and most prominent review of his new movie, Team Picture. It's really really worth reading two or three times and thinking deeply about:
"I really can't imagine a film any more boring and pointless than this one. If you don't fall asleep during it, your life must be very dull, indeed (I actually didn't fall asleep, but started doing other things, watching to see if the plot would ever develop and if anything would ever happen.) I was surprised by the credits at the end, because really...NOTHING ever came to be. You couldn't make a more boring film if you took any two college drop-outs living together and a cheap video camera and filmed them sporadically for a few days when they were doing nothing much. I really can't imagine a film being done any worse than this one. I think I could describe every scene in this and still not"spoil" it"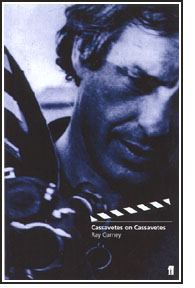 And, as additional "food for thought," read the review of Mike Gibisser's Finally, Lillian and Dan, written by Jeffrey Wells that I posted near the bottom of Mailbag 103. Then read the above statement again. Oh, and while you're at it, read or re-read the letter on the middle of Mailbag 104 with the heading: Subject: Teaching openness to the "whatever" generation. It's about students' resistance to Ghost World. Then read the above statement one more time. All very important. Very interesting. Very worth pondering. Very revealing.
What has happened to us as people? What has happened to our culture? What has happened to our view of film? Why do we have this mindless addiction to pointless "action?" To fake "drama?" To "suspense?" To the synthetic stimulation of the possibility of violence? Why do we need these things? Why do we need our movies to be like drug experiences? Why do we need everything so exaggerated and emotionally heightened? Why are we so afraid of seeing people like ourselves living lives like our own? Why do we need to imagine ourselves as being glamorous and romantic, and leading exciting lives? Or I should say, as being glamorous, romantic, and exciting in the way Hollywood movies and characters are rather than the ways we really are? (Since I think we -- real people outside the movies I mean -- DO lead exciting, glamorous, romantic lives. I know I do. My life is incredibly exciting and dramatic. But not in the way Hollywood depicts it. Even writing something like this is incredibly exciting for me to do. I don't understand the excitement in a Coen brothers movie -- its so far from anything I recognize that it might as well take place on Mars and be acted by Martians -- but I sure understand -- and recognize -- this kind of excitement.)
The addiction to externalized drama and intense conflict and totally unreal romance isn't confined to film or film reviewing. It's everywhere in our culture. It is the reason our political reportage is so dreadful. It is the reason our politics is so vulgarized. It is the reason our foreign policy is so addicted to violent reaction. Look at yourself in the mirror. Watch yourself live a day in your life. Then ask yourself why you refuse to see the importance and truth in Finally, Lillian and Dan or in Team Picture. Why you prefer the gyrations of Heath Ledger in Dark Knight or the electroshock therapy of No Country for Old Men to the real world? Ask yourself what you are afraid of, what you are running away from?
---
This is only the "To Print" page. To go to the regular page of Ray Carney's www.Cassavetes.com on which this text appears, click here, or close this window if you accessed the "To Print" page from the regular page. Once you have brought up the regular page, you may use the menus to reach all of the other pages on the site.