Religious Naturalism Resources - Web Links
Rating System | Links | Key to Abbreviations of Contributors
Introduction
The web is a helpful resource but quite confusing at first so a bit of guidance never goes astray. That's what a links page does. Below I first explain the rating system used to describe the overall quality of a website. Then come the links themselves. There is no topical organization but the higher ranked sites are listed at the top. Sites as yet unranked might be quite good but they are listed at the bottom anyway. Finally, I explain the cryptic abbreviations following annotations, which refer to the fine people who have contributed web links, annotations, and ratings for sites related to religious naturalism.

The four-halo rating system is utterly objective, of course, but may need to be explained so that all of the universally applicable judgments expressed by its use are not merely announced (the cosmically important outcome) but also understood (we, too, are slaves to our pedagogically driven, bodhisattva-like compassion). The explanation may be somewhat technical but we ask you to bear with our attempts to break open web-centric phenomenological categories for the wider public.
Rating
Meaning
Deeper Meaning
!
Inexpressible; transcending all categories of
moral and aesthetic judgment; a genuinely
irrational achievement; apophasis inducing
Wow!
Sartori is at hand, so close you can almost taste
it; the dew drop is about to slip into the shining
sea to become one with all other water droplets
Bad!
Ananda down under—which is the highest web-
based quality permitted in Australia for public
safety and medical reasons
Not bad!
Joy of the regular sort; no bright lights or angelic
visitations but a warm and happy feeling, at
least for the most part; could be happier
Mmmm...
Quotidian neutrality; the quintessential opposite
of bipolar dynamism; the ordinary, easy-paced
day off work with nothing much to do except nap
Well...
There is no there there; there is no soul there
either; in fact, there is not even any no-soul there;
more meditation is vital, and urgently!
!
Inexpressible; transcending all categories of
moral and aesthetic judgment; a genuinely
irrational achievement; apophasis inducing

Halo Rank: 4 | 3.5 | 3 | 2.5 | 2 | 1.5 | 1




Forum on Religion and Ecology. Described as "the largest international multireligious project of its kind," the Forum is devoted to exploring world religions in the context of our current ecological plight. With a clear focus on creating comprehensively interdisciplinary dialogue, information relevant to religion and ecology is available in a range of areas, secular and spiritual alike. Secular fields include science (e.g., marine biology, cosmogony, consciousness studies, climate change, emergence theory), economics, gender studies, and others; spiritual fields include Jainism, Indigenous, Shinto, Confucianism, and the big ones (most of the religious material is drawn from the associated World Religions and Ecology book series). Alongside this information, a dizzyingly extensive bibliography of books, journals, and mass media is available for further exploration, while a section for educators offers syllabi and suggests other resources such as educational videos. [Ian Cooley]




Institute on Religion in an Age of Science. This site includes a general discussion group and a group focused on Religious Naturalism. These consist mainly of IRAS members but, by clicking on "IRASRN" in the Activities/Discussion Groups area, one may apply for inclusion via groups.yahoo.com. The religious naturalism group (IRASRN.net) is described as "currently pretty inactive". But, the all-IRAS listserv provides active e-mail conversation in which naturalism is regularly discussed. With regular tangents and occasional quibbles, misinterpretations, and hurt feelings, this site includes drawbacks that are common in discussion groups. But, with regular input from respected authors (including Ursula Goodenough, Philip Hefner, and Michael Cavenaugh) and thoughtful submissions from other contributers, this group offers a rich forum for hearing thoughts and sharing ideas with people who have great interest and insight in religious naturalism. [Todd McAlister]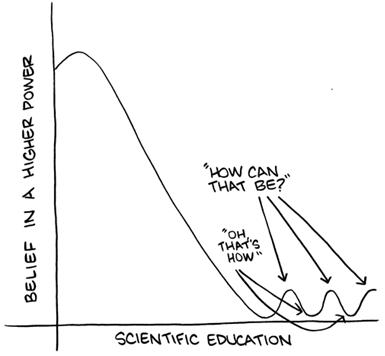 Artist unknown.




Darwin Song Project. This is the information and distribution site for the fruit of a collaborative effort of eight American and English folk musicians. Their material deals especially with Charles Darwin's complex relationship with his wife, Emma, an ardent believer in the God of traditional Christianity. The religious implications of that relationship will be pertinent to those interested in the man himself and his theory's import for their faith—spiritual or aesthetic. This site and the artistic effort it promotes show a widening interest in Darwin's life and work. This is a small sampling from a perspective that occasionally finds an inspiring niche in popular culture. [Josh Hasler]




PaGaian Eco-Spirituality. The PaGaian Cosmology is an eco-spirituality that "connects the story of the unfolding universe with the celebration of the Earth-Sun annual cycle." An example of eco-feminist naturalism, the PaGaian Cosmology creates female symbolism for the Sacred, which its founder Glenys Livingstone, traces back to ancient forms of naturalist religious practice. Focusing on ritual and celebration of the Earth's natural cycles, such as seasons or moon cycles, PaGaian Cosmology provides an interesting and expressive new approach to religion in our world today. In the realm of religious naturalism, this new approach provides people with a balanced way to understand Ultimate Reality: revere the natural world while celebrating increasing scientific discovery. [Zachary Rodriguez]




ReligiousNaturalism.org is, as its web address suggests, an introduction to religious naturalism describing itself as "concise and meaty." It backs up this claim by giving detailed explanations of the basic philosophical and spiritual concepts of religious naturalism as well as giving a general overview of the varieties of religious naturalism. It encourages the reader to further explore religious naturalism through its references page, which links to religious naturalism websites, conferences, books, and media. Updated regularly, the site is a valuable resource for those just beginning to explore religious naturalism. It is, however, unclear who maintains the site, and its appearance is somewhat dated, which slightly lowers its credibility as a scholarly resource. [Jessica Chicka]




Science Musings Blog features daily postings from Chet Raymo. Each is brief (requiring about 1 minute to read), with "provocative meditations on science as a creative human activity" that celebrate "the grandeur and mystery of the natural world". Each blog is enabled for Comments, and the site includes an archive of daily musings, a photo gallery, and descriptions of books Chet Raymo has written! The postings at this site are informative and enjoyable to read. "Comments" give added perspectives but, since few readers contribute, the site is dominated by the views of Chet Raymo. With his deep knowledge and appreciation of the natural world and a range of religious traditions, one couldn't ask for a more capable guide. The format for the site, with brief thoughts-for-the-day, gives an easy way to have regular contact with ideas that can inspire, expand, and reinforce a religious naturalist understanding. [Todd McAlister]




The Spiritual Naturalist Society website offers a user-friendly interface, informative entries, and a space-efficient and visually pleasing design. This design, from the included pictures to the background colors, gives the impression that the site is carefully maintained. The frequency with which the articles and society background information are updated helps to confirm the assumption that this is site is well taken care of. I would not, however, suggest this site for research. The information given is not as scientific or research driven as is necessary for scholarship. I would recommend this site to anyone interested in more general information for themselves or for ideas of spirituality from a naturalist perspective. The site has a number of pages and well written articles on other religious traditions and several spiritual practices, including journaling and meditation. There is a variety of articles, covering several topics under the umbrella of spiritual naturalism, but many of these articles are not scholarly in their writing or research. That said, the Resources tab makes a number of good suggestions about places to find scholarly research and gives good information on the main players and researchers in religious naturalism. I would commend this site to anyone wanting basic knowledge of religious/spiritual naturalism, or anyone wishing to expand their own spirituality. While not a scholarly resource in itself, it may also serve as an effective starting point from which to begin more intensive research. [Ashley Theuring]




Varieties of Naturalism. Maintained by SUNY-Buffalo philosopher John Shook, Varieties of Naturalism is a sprawling, information-rich website that offers a wealth of material on philosophical naturalism and its various subcategories. The site amounts to a primer on naturalism and its relationships with both philosophy and science. The site clarifies some common misconceptions about naturalism, listing a series of religious arguments against naturalism with replies to each. Shook is careful to differentiate his subject matter from related topics but also provides separate links with basic coverage of naturalism's common bedfellows pragmatism, atheism and pantheism. This is a solid starting point for anyone looking for a clear perspective on the subject. Although the layout leaves much to be desired—it includes long blocks of text that require much scrolling and an uninspired, image-poor design—numerous links allow the reader to wander through a vast labyrinth of facts about naturalism, atheism, philosophical materialism, and the implications of science for religion. An exceptionally comprehensive section titled "Naturalism and Science" covers the varieties of naturalism and concludes that two are the most valid: reductive physicalism and perspectival pluralism. [Connow Wood/Josh Hasler]




Zygon: Journal of Religion & Science. This site contains searchable abstracts from Zygon: Journal of Religion and Science, which is published four times a year. The Zygon Journal seeks to unite religion and science in order to discover more fulfilling meanings and values in human existence. With articles stretching all the way back to 1966, one will be able to find a wealth of articles on this broad topic, which includes discussions pertaining to Religious Naturalism. The full articles can be viewed for a fee, but the first issue of the year is also available online for free. The site has an easily navigated format and is well worth a visit. [Carrie Brunner]




Applied Naturalism. This blog is a product of naturalism.org. Known as the Applied Naturalism Group, this blog hosts the ideas and concerns of people who have already applied the ideas of naturalism to their lives. These people are looking for ways to implement naturalist ideas for social and economic equality. A forum is available for those who want to ask questions or have ideas around how to create these changes. This site is not particularly helpful for someone wishing to learn about naturalism, but it does refer those people to naturalism.org. An interesting blog, this group has created a valuable resource for those who are concerned with how naturalism can be applied to help our society. [Zachary Rodriguez]



Center for Inquiry. The Center for Inquiry is a non-profit organization that seeks to create a secular society through the use of science, reason, inquiry, and humanist values based in naturalism. Their well-designed website acts as a hub to a variety of materials on secular humanist and science education, outreach, and advocacy. It is media-heavy, with links to online course offerings, weekly podcasts, and video lectures featuring well-known scientists such as Richard Dawkins and Neil deGrasse Tyson addressing topics such as "The Future of Naturalism." The site provides useful up-to-date information regarding scientific and philosophical naturalism and societal issues, but does not have any particular emphasis on religious forms of naturalism. [Jessica Chicka]



Center for Naturalism. The Center for Naturalism (CFN) is a non-profit organization dedicated to "increasing public awareness of naturalism and its implications for social and personal well-being." In that effort it appears that both the organization itself, and its website, are going great guns. On its Advisory Board are some of the most prominent names associated with naturalism, including Susan Blackmore, Daniel Dennett, Owen Flanagan, and Ursula Goodenough. The website is extraordinarily robust, and keeps track of the many lively debates going on within the naturalist community, as well as resources for education, ongoing programs and events, and recommendations for further reading; it is well worth a visit. However, in terms of its usefulness for understanding religious forms of naturalism, it is only marginally successful, insofar as it serves to direct persons interested in such issues to other helpful websites. [Joel Daniels, Benjamin Thompson]



Naturalism.org. This website, a production of the Center for Naturalism (www.CenterForNaturalism.org), contains a plethora of links and essays on a wide variety of topics, sorted into three broad categories: applied naturalism, philosophy, and spirituality. Visitors might be turned off by the simplistic website design, which is pretty bland, but the quality of the content is quite good. There is material here from a number of prominent scholars on pertinent topics, alongside general guides and lexicons for the uninitiated. These are accompanied by a great selection of links to additional resources, if you can't find what you're looking for. A good place to start for seekers ranging from strict atheists to new age enthusiasts. [Troy DuJardin]



Religious Naturalism. Religiousnaturalims.org is "where science and spirituality meet." Designed with a Smurf-like passion for blue, the aesthetic of Religiousnaturalism.org may discourage the casual browser. But, for the resilient browser, this site provides a useful introduction to religious naturalism including awareness of the diversity of positions held by those who term themselves religious naturalists. While the website itself sticks to general descriptions of religious naturalism, links to the position of individual religious naturalists including Ursula Goodenough and Jerome Stone provide more detailed treatment of related topics. A helpful link to a bibliography of publications on religious naturalism and a list of related websites is provided for those looking for more information. Though appearing outdated, Religiousnaturalism.org receives high marks for content. [Anne Marie Hillman/Brice Tennant]



The Secular Web (www.infidels.org). Containing an extensive library of free articles and reviews of books on naturalism, the Secular Web strives to provide a forum for discussion and personal inquiry into naturalistic philosophy and related topics. The site is useful for staying on top of current events of interest to and effecting nontheists mainly in North America through news links and discussion board, with limited discussion of and articles on religious naturalism. Being an open forum, the quality of articles and papers varies, but the online library provides many scholarly pieces on topics related to religion, immorality, and faith categorized by closely defined terms. [Anne Marie Hillman]



Swimming the Sacred River. This site is a helpful website dedicated to naturalistic spirituality. The site's purpose, as stated by its designer J. Ash Bowie, is to promote "a naturalistic approach to spirituality that is grounded in a) progressive, humanistic principles, b) a rational understanding of the universe informed by scientific inquiry, and c) a reverent orientation towards the natural world." The site consists of a short, but satisfactory explication of philosophical and religious naturalism, a section on the mission and tenants of the Sacred River Project, a section on spiritual practice, as well as a photo gallery of inspiring landscapes, a book section, and links to other relevant websites. Overall, this site provides limited but quality information on naturalistic spiritual practice. [Andrew Linscott]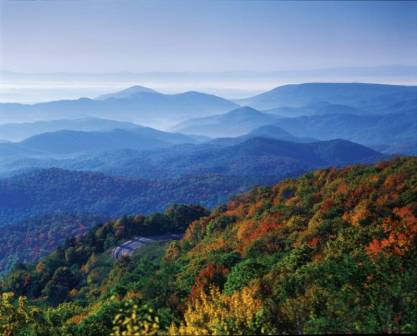 Photographer unknown.



Apex Naturalism. This is a moderately useful site for finding articles related to naturalism, atheism, pantheism, and humanism. Articles are organized according to topical interests that include culture, philosophy, politics, religion, humor, and technology. The site also contains a substantial blogroll. Updates appear to be infrequent, with new feeds coming in only a few times a month. This site was intended to be an online magazine with daily updates, but it seems to have fallen short of its ambitions. Nevertheless, there is some interesting archived material accessible, which dates back to February 2007. [Thurman Todd Willison]



Evolutionary Spirituality. This is an encyclopedic looking site providing some well written articles and blogs on different issues relating to religious naturalism and other forms of naturalism. It is not a large site—only six headings, each of which may provide links to topics under that heading. What I liked about this site is it allows alternate views. I was surprised to see positive articles on Jesus Christ and Buddhism. The site is relatively user friendly, although the volume of advertisements tends to crowd the articles. [Lancelot Watson]



Inspiring naturalism. This site contains a podcast library connected to the main site TheGreatStory.org. Both sites are hosted by authors and activists Connie Barlow and Michael Dowd. The podcast library is a great resource with a variety of different lectures by scientists, psychologists, evolutionary theorists, humanists, and others. While the information provided is scholarly and useful for research, neither site gives the visitor a clear definition of naturalism. The podcast library and its parent site suffer from a lack of organization and both are difficult to explore, which is unfortunate, because the podcast library is full of very impressive lectures. [Ashley Theuring]



Neo-Pantheism - A Modern Paradigm. Neo-Pantheism is the somewhat scattered manifesto of Jerald L. Robertson, a pantheist and philosophical naturalist whose goal is provide a spiritually viable alternative to Western monotheism. The website suffers from numerous typos and misspellings, but the layout is easy to navigate and visually friendly if unsophisticated. A fairly lengthy page expounds on religious naturalism and provides three definitions for the movement, each of which goes into more detail than the last in order to flesh out the concept for the reader. Robertson particularly emphasizes the legal implications of religious naturalism, with arguments presented for the legal viability of religious naturalism as a religion within the United States. [Connow Wood]



The Brights aims to bring together self-identified naturalists—called "brights"—to promote global understanding of the naturalistic worldview. The website takes great care to make the idea of naturalism accessible to all visitors, providing definitions, diagrams, videos, FAQs, essays, and clear documentation of the principles that guide The Brights Movement. The site also provides links to a 3,000+ member forum, blog posts, social media, meet-ups, and volunteer opportunities with local Brights constituencies. Given the Movement's function, however, the content of the website is largely biased toward naturalism (contrasting "brights" with supernaturalistic "supers"), very specific to the work of The Brights Movement, and does not provide academic discussions or overviews of naturalism at large. Nevertheless, this site serves as a valuable resource for identifying current activity within the naturalist community. [Katelynn Carver]



Transcendental Philosophy and Naturalism. This is a blog that was created to provide information on the Arts and Humanities Research Council project at the University of Essex, which was undertaken for three years and completed in September 2008. The four contributors to the blog are associated with the University of Essex's Philosophy Department. Posts vary from reviews of conferences and talks to summaries of papers on philosophers such as Heidegger and Quine. Scholars will find this site useful if they have questions about specific philosophers of a naturalist bent, but they will not find any broad overview of the topic here. [Carrie Brunner]



Highlands Institute for American Religious and Philosophical Thought (HIARPT). This is the webpage for a scholarly organization that distinctly emphasizes, among other things, "naturalism in American theology and philosophy." This website is in need of better design as well as more frequent maintenance (photographs seem dated and the "links" page has been listed as "not yet complete" for some time now). Nevertheless, this site is a helpful resource for anybody interested in religious naturalism since it lists pertinent upcoming events, provides a contact directory for its members (which includes many of the top scholars of religious naturalism), and links to the American Journal of Theology and Philosophy (which often includes religious naturalist viewpoints). [Thurman Todd Willison]


Integrative Spirituality. "Integrative Spirituality" is an example of one way to approach spirituality within a naturalistic worldview. While not an educational site per se, it definitely has the resources available to serve as one; few sites boast as many pages as this one has, and the amount of information available is staggering. It isn't about religious naturalism in general, but a specific organized manifestation of it. The group has its own creed, written mission, position papers, and online university. To the casual visitor, the site seems overrun with jargon – the Unissance Movement; New Universe Worldview; Great Re-Alignment; energy exchange principle of life – though presumably most groups do the first time they are encountered. Whether it's a functioning community isn't clear; the "Current Ezine" dates to April, 2007, and the online calendar shows only one or two events scheduled for the year. [Joel Daniels]


Journal of the Academy of Metaphysical Naturalism. The Journal's website is a personal blog. Examples of posts include "The Loss of Secularism in Naturalism," "Free Will and Naturalism" and "Non-Reductive Monism." These titles and the blog title may deceive readers into believing this is a sophisticated blog. To the contrary, however: the articles are difficult to follow, they do not employ philosophical language consistent with its use in the academy, and they often cite fiction author Ayn Rand as an authority on metaphysics. This website does provide some insight into the types of issues involved with metaphysical naturalism, but the narrow views of the author, the questionable credibility, and the lack of context he provides for his views earn this website two halos. [Stefani Ruper]


Natural Pantheist. This site is a blog. Its aim is to understand the nature of the universe, especially the view of natural pantheism. The blog has information on a variety of aspects of natural pantheism and spirituality. However, this blog is not well-organized. Nor is the content academically sound. It is not an academic website but an exercise in spiritual journeying. [Kim ShinMyoung]


No Unsacred Place, a project affiliated with the Pagan Newswire Collective, is a blogging community that explores the interplay between religion and science from a plethora of modern Pagan perspectives. Consistent updates—some more engaging and well-written than others—are made to the blog by its 15-member team, focusing specifically on news articles, examples of rituals, essays, and personal reflections. While commenting is open on all posts, the number of comments on most entries is low, and most of the links on the website itself point toward the personal blogs of the contributors, thus limiting the perspectives provided. Therefore, this site serves as an interesting supplementary source on religious naturalism in practice, but provides little scholarly information on the topic. [Katelynn Carver]


Post-Pagan.com. As a personal blog, the value of this site for understanding religious naturalism is necessarily limited. The scanty links to books and other blogs do not add much value either. Nevertheless, as a window into the confusing and often painful process of growing out of traditional religions and into religious naturalism, this blog is invaluable. With candor, courage, and helpful definitions along the way, the author describes his often traumatic transitions from Christianity through deism, wicca, druidry, bioregional animism, and secular humanism, finally arriving at a Unitarian Universalist religious naturalism. [David Rohr]



Religious Naturalism for All. Religious Naturalism for All is a community forum "for all naturalists and humanists who have a religious or spiritual inclination." The site has, however, just four blog posts, 37 members, and no forum activity: this makes the site devoid of everything it promises. Some value, however, is salvageable in the site's video resources. A delightful compendium of religious naturalism videos ranging from a Neil DeGrasse Tyson lecture to "The Circle of Life" from the Lion King rounds out different means by which one can engage religious naturalism. This video library provides the only value Religious Naturalism for All has to offer, but at least it is a little bit of something for everybody. [Stefani Ruper]


WorldviewNaturalism.com. With very little original content, this website is only useful as a hub linking one to other online resources. The most valuable collection of links is under "People" where one can find links to the faculty and personal websites of many prominent naturalists. Despite such resources, this site contains zero helpful information about religious naturalism. If anything the site is counterproductive: the many debates one can access are categorized simply by the names of "theist" and "atheist" interlocutors and the introductory video defines naturalism in contrast to all forms of religion, equating it instead with epistemological scientism. [David Rohr]

Unclassified Links
Naturalism at the Secular Web. This website has a simple and straightforward layout. It is dedicated to Naturalism, "offering arguments and evidence challenging supernatural beliefs." The site offers a wide array of articles on topics relating to and supporting different brands of naturalism: Metaphysical Naturalism, Methodological Naturalism, Pluralistic Naturalism and Materialism. Other features include writings on a wide range of topics, all written after 1970; and resources related to Non-theism, such as supporting articles, reviews of publications, and debates. The site is not easy to navigate as you have to use the back button to back out of a feature and return to previous screens. But it does offer a wide range of materials, among which the visitor should find some that are useful. [Lancelot Watson]

The contributors to these web links are:
[AMH] Anne Marie Hillman, member of the 2010 Religious Naturalism Seminar at Boston University
[APL] Andrew Linscott, member of the 2010 Religious Naturalism Seminar at Boston University
[AT] Ashley Theuring, member of the 2013 Religious Naturalism Seminar at Boston University
[BJT] Brice Tennant, member of the 2010 Religious Naturalism Seminar at Boston University
[BLT] Benjamin Thompson, member of the 2010 Religious Naturalism Seminar at Boston University]
[CMB] Carrie Brunner, member of the 2010 Religious Naturalism Seminar at Boston University
[CPW] Connow Wood, member of the 2010 Religious Naturalism Seminar at Boston University
[DR] David Rohr, member of the 2013 Religious Naturalism Seminar at Boston University
[HJW] Hong Jongwook, member of the 2010 Religious Naturalism Seminar at Boston University
[IC] Ian Cooley, member of the 2013 Religious Naturalism Seminar at Boston University
[JC] Jessica Chicka, member of the 2013 Religious Naturalism Seminar at Boston University
[JCD] Joel Daniels, member of the 2010 Religious Naturalism Seminar at Boston University
[JNH] Josh Hasler, member of the 2010 Religious Naturalism Seminar at Boston University
[JX] Jiao Xia, member of the 2010 Religious Naturalism Seminar at Boston University
[KC] Katelynn Carver, member of the 2013 Religious Naturalism Seminar at Boston University
[KCH] Kim ChanHong, member of the 2010 Religious Naturalism Seminar at Boston University
[KSM] Kim ShinMyoung, member of the 2013 Religious Naturalism Seminar at Boston University
[LW] Lancelot Watson, member of the 2010 Religious Naturalism Seminar at Boston University
[SR] Stefani Ruper, member of the 2013 Religious Naturalism Seminar at Boston University
[TBM] Todd McAlister, member of the 2010 Religious Naturalism Seminar at Boston University
[TDJ] Troy DuJardin, member of the 2013 Religious Naturalism Seminar at Boston University
[TTW] Thurman Todd Willison, member of the 2010 Religious Naturalism Seminar at Boston University
[ZTR] Zachary Rodriguez, member of the 2010 Religious Naturalism Seminar at Boston University