Religious Experience Resources - Syllabi
Introduction
The syllabi represent a variety of approaches to teaching and learning about religious naturalism.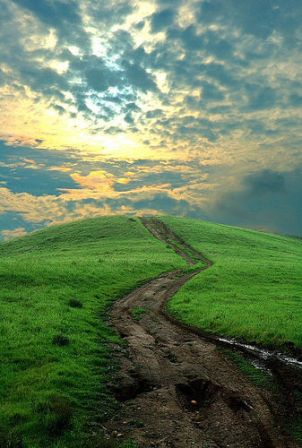 Photo by Unknown; from here.

.

Title: "Religious Experience"
Author: Prof. Wesley J. Wildman, Boston University
This is an advanced research seminar for doctoral students and advanced masters students on the topic of religious and spiritual experiences. It presumes significant background knowledge in theology and philosophy and requires a willingness to absorb insights from other disciplines such as evolutionary theory, sociology, psychology, neuroscience, phenomenology, history, and literature. The primary aim of this seminar is to help participants construct a comprehensive and sensitive interpretation of religious experience. The subordinate aim is to make participant learning beneficial for others by enriching the Religious Experience Resources website. Read the syllabus here.

Title: Understanding Religious Experience and Expression
Author: Prof. Bryan S. Rennie, Westminster College
This is an undergraduate course at Westminster College. The course is meant to be an introduction to religious studies generally and takes an historical and phenomenological approach to religious experience more specifically. Read the syllabus here.

Title: Gender in Medieval Christian Mysticism
Author: Prof. Deeana Klepper, Boston University
This is an undergraduate course whose beautifully illustrated supporting site includes web resources for the study of medieval European religion and history, documents for selected medieval mystics, and an important bibliography. Read the syllabus here.

Title: The Religious Experience of Indigenous People
Author: Prof. Kevin Ward, Hartford Seminary
This seminary course covers the topic of religious experience among indigenous populations and the role of these experiences in shaping their societies. Read the syllabus here.