Religious Experience Resources - Interpretative Research Essays
Introduction
These are long research papers aiming to make a contribution to the scholarly community's attempts to construct a comprehensive interpretation of religious experience that is attentive to material from the many contributing disciplines. The research essays have been produced by Boston University graduate students interested in religious experience.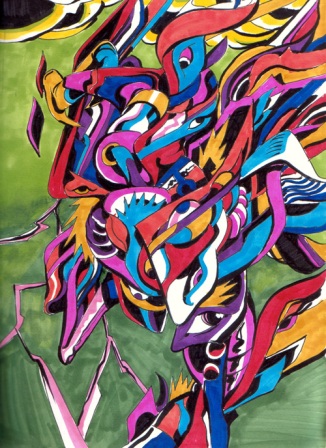 Art by Noah Hilsenrad; from here.

.

Essays
The "Bynum-thesis": About the suffering of the female body in religious /mystical practice and its reception: criticism, qualification, substantiation. Essay by Katrien Vander Straeten, Boston University, 2001.