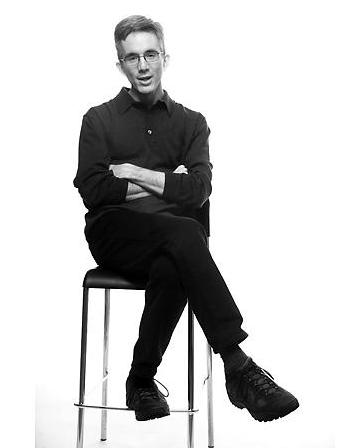 Originally from Canada, I'm a Natural Science lecturer in the Core Curriculum here at Boston University, involved in the courses CC105 and CC106, both of whose webpages have now moved to Blackboard. I'm the Faculty organizer for BU's EcoFest, and maintain the EcoFest blog Eco-Now -- please drop by. I also write short fiction, nonfiction and poetry. You can contact me at hudon "at" bu.edu.

News (June 2, 2012):

Watch for new work appearing soon in:

The Science Creative Quarterly has just published my piece "How to Think about Eternity," see below.

Public Presentations
I'm giving a seminar on Reimagining Nature Through Poetry at BU's Alumni College for BU alumni and friends, Friday June 8. See the link for registration.
In 2010 and 2011, I gave a series of five public presentations on the topic of Cosmic Perspective on Celebrity Cruises on two different cruise ships, the Celebrity Eclipse and the Celebrity Mercury. The individual presentations were: Finding our Place in Space, Finding our Place in Time, Transits and Cosmic Perspective, The Bluffer's Guide to the Cosmos and Biodiversity and You. Fifty to one hundred people attended each and all were well received.
Contact me if you're interested in hearing more about my presentations about science or writing or both.
Here are some of my recent writing links:

Fiction
Experience a Parisian Rendezvous at Prime Numbers.

Swink, published a bio-history of Rene Albert, "the world's only surrealist scientist".

A Borgesian fantasy, "Borges and You", was published in Qwerty in Fall 2009.
Check out some some microfictions, including "A History of Laughter, A History of Teenagers, and Bedtime at Our House" at Glossolalia.
Read about "Whale Migration"at Rumble.
Read the despatch from "The Center of the Galaxy" at The Charles River Journal.
Read "The Wave: A Review" and "The Last Days of My Youth" at Neon.
A new story, "A Report on the New String Theory Library," has appeared in an anthology of stories about string theory, Riffing on Strings, published by Scriblerus Press. You can read an excerpt, including my story, at the publisher's website.

The anthology received a very favorable review in New Scientist, reprinted in the blog 3 Quarks Daily and also available as a pdf tearsheet.

My story is also featured on the New Scientist site.

Enjoy The Life of Dreams in The Avatar Review.

Have an espresso at The Four O'Clock Cafe at The Blue Print Review.

See what the fuss is about at Cezanne's Carrot with The Birth of the Universe

Check out Neon (UK), Issue 12 for A Short Course on Cloud Physics
(Alas, you'll have to buy the magazine, but it's a nice little package.)
Travel
Read my prize-winning essay Vietnam: Calling All Wandering Souls at Tiferet.

Picture Guatamala in Gulf Stream.

A travel essay called, "How to Cross the Street in Hanoi," was published in The Nashwaak Review, in 2009.

A travel essay called, "A Gap in the Indian Afternoon," was published in Tiferet: A Journal of Spiritual Literature in 2009.

Read Laos: Staring at You in Two Hawks Quarterly.
Travel to the Bottom of Laos, with photos, at Asian Cha.

Relive a breakup story from Bangkok (from Eclectica): Another Night in Bangkok

Go on a wild-goose chase in Bangkok (from Utne): Excuse Me, Sir

Take a meditation lesson in Bangkok while Traveling, Traveling, Traveling in Buddhist Thailand in The Wanderlust Review.

Experience some Cuban Episodes from the Journal of the Core Curriculum

Go to an Indian classical music concert in Delhi (originally published in Grain Magazine and reprinted in the Journal of the Core Curriculum): Delhi Raga

Travel On the Road to Dharamsala at Pology Magazine.

A travel essay, "Rajasthan: The Mirages of Life," has appeared in issue 49 of Bayou Magazine.
Miscellaneous Nonfiction
Science and Science Humor
Poetry
The Antigonish Review published a poem of mine called The Burgess Shale.

Clarion, published a poem called "Tracks".

Two poems from my Magritte project were published in The Meadowland Review.

Four poems appeared in the summer (volume 5, #2) issue of The Wilderness House Literary Review.
Several of my poems based on the work of surrealist painter Rene Magritte appeared in the Hiss Quarterly, which went defunct in 2009.
Another has appeared in Diagram.