How to find Aaron's Office
PSY 228B, office phone 617-358-2361
My office is located at 80 Cummington Street, in the Psychology building.
Cummington Street is between Warren Towers and the Mass Pike.
From the T or BUS, get off at BU East or Warren Towers and walk.
The numbers above the door are very small, but as logic would indicate it's between the well-marked 64 Cummington Street and 96 Cummington Street.
Hint: look for a door numbered 111 Cummington Street, Computer Science Department, and cross the street there to find the door marked 80 Cummington Street.
Enter. Turn right immediately. Walk about 10 feet and go through a firedoor to the stairwell. Go up the stairs and through another firedoor. 228 is a suite of offices that will be immediately at the top of the stairs.
If you are enroute and lost, please call my office telephone 617-358-2361.
Do not leave me voicemail as I do not check it regularly -- send me email instead.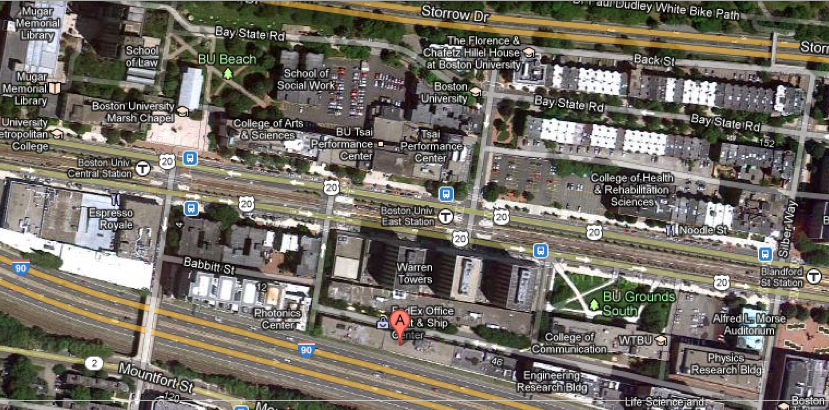 ---
Created by: Aaron Stevens,
azs@bu.edu
http://people.bu.edu/azs/teaching/office.html
Last update: 7 September 2012