Aaron's family pictures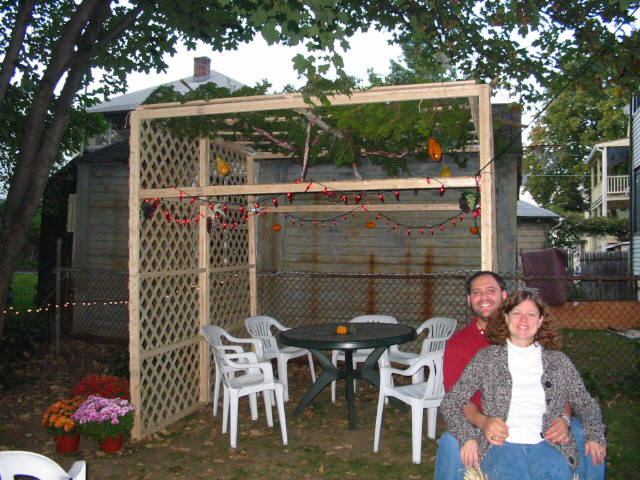 Jennifer and me in front of our first-ever Sukkah at our house in Watertown, Mass (October of 2003).
---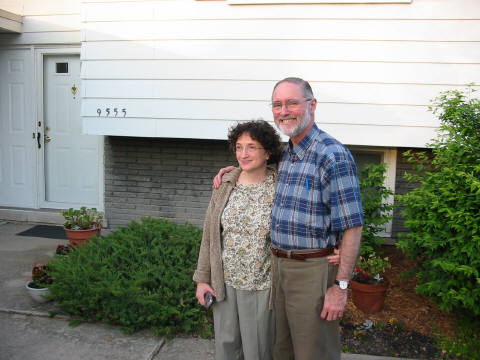 My dad, Michael, and step-mother, Judy, June 2003 in front of their (former) house in Munster, Indiana.
---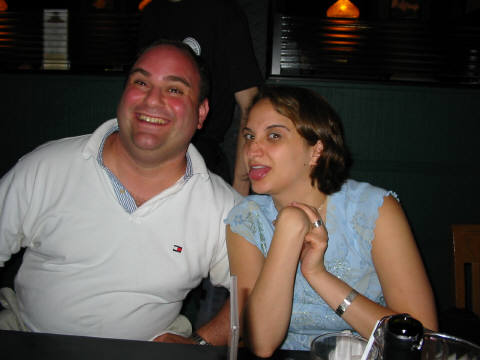 My brother, Josh, and step-sister, Andrea, showing their best smiley faces (June 2003):

---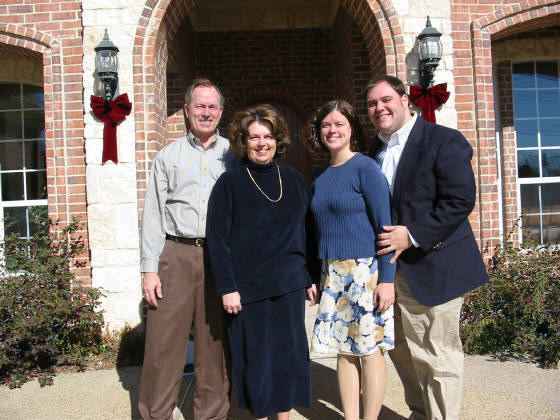 With Jennifer's parents, Ron and Linda, January 2003 at their home in Texas.
---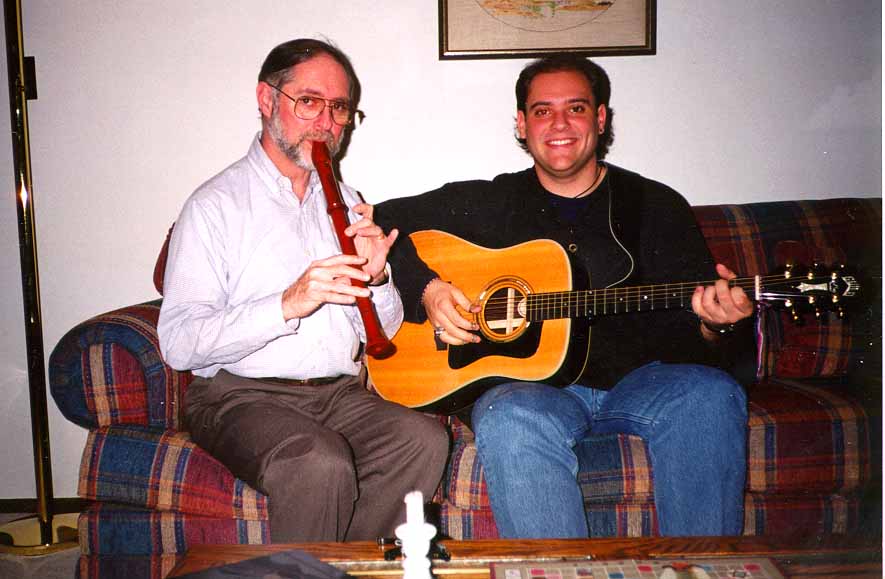 This is a picture of my dad and me playing music together in November of 1996.

---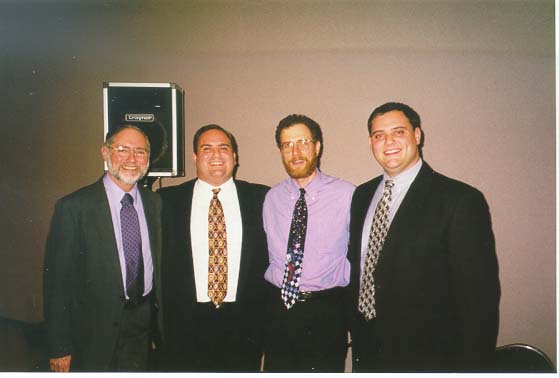 My dad, Michael, my brother, Joshua, family friend Cantor Jeff Klepper, and myself at the Temple Beth El dedication gala, November 6, 1999 in Munster, Indiana.

---
http://www.aaronstevens.net
Last updated: 10/14/2003